Our Sunflower Field is open!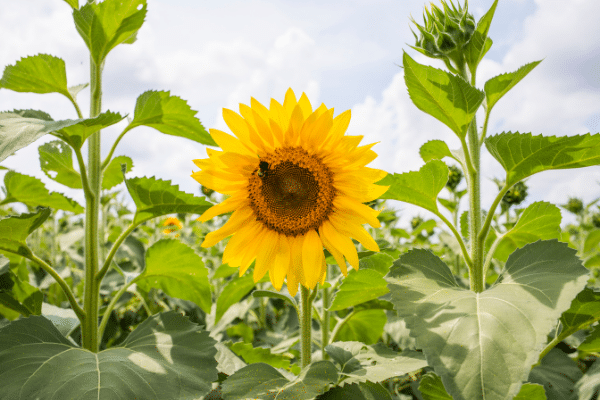 Our beautiful sunflower field is open for that picture-perfect experience. With three acres to explore, our field features three varieties of sunflowers native to Indiana while inspiring conversations about how these sun-drenched flowers are important to habitats and the environment. From special pop-up wedding ceremonies to professional photoshoots and more, soak up the final days of summer.
Sunflowers rely on mother nature; don't delay in experiencing their beauty.