November 28, 2020 @ 5:30 pm - 9:30 pm
|
Recurring Event
(See all)
One event on November 28, 2020 at 5:30 pm
One event on November 29, 2020 at 5:30 pm
One event on December 4, 2020 at 5:30 pm
One event on December 5, 2020 at 5:30 pm
One event on December 6, 2020 at 5:30 pm
One event on December 11, 2020 at 5:30 pm
One event on December 12, 2020 at 5:30 pm
One event on December 13, 2020 at 5:30 pm
One event on December 18, 2020 at 5:30 pm
One event on December 19, 2020 at 5:30 pm
One event on December 20, 2020 at 5:30 pm
One event on December 23, 2020 at 5:30 pm
One event on December 22, 2020 at 5:30 pm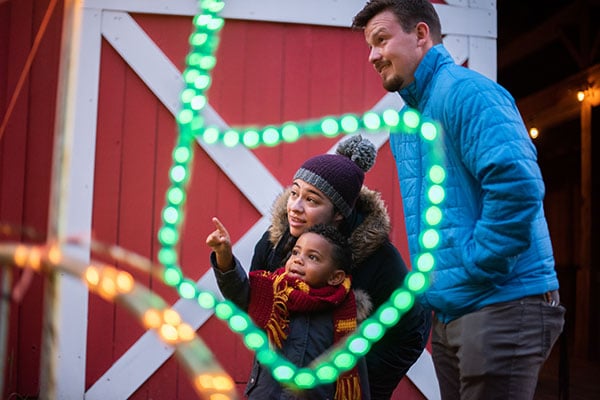 Conner Prairie's new hit holiday festival, A Merry Prairie Holiday is returning for its second season, where glittering lights, thoughtful storytellers, and warm fires transport you from your day-to-day into the stories of yesterday and the traditions of tomorrow.
Dates: November 27-29, December 4-6, 11-13, 18-20, 22, 23
Time: 5:30pm – 9:30pm
Click here to learn more and purchase tickets!
Our acres of festival grounds allow for safe social distance between guests while getting back to favorite holiday traditions. Increased staff will be on hand to clean and provide guidance for guests to adhere to new safety precautions. Handwashing stations and hand sanitizer will be readily available, and masks will be required for staff and guests in ALL areas (you may remove your mask while drinking and eating). You can find more information about safety protocols here.