May 20 @ 8:30 am - 5:00 pm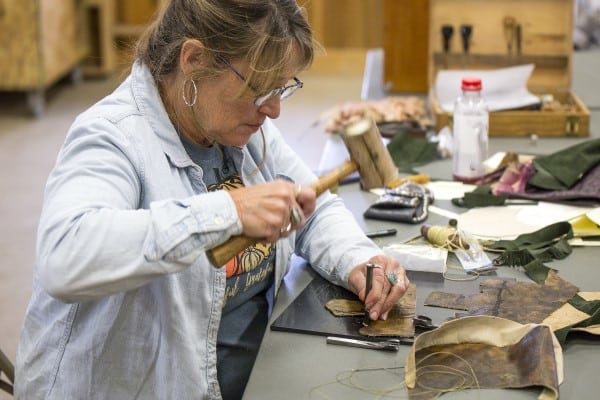 Join Ken Scott as he teaches you his unique style of making hunting bags and pouches. Through pattern development, cutting, stitching, finishing, and basic leatherworking techniques, you'll create a one-of-a-kind hunting pouch. You'll also learn Ken's unique antiquing methods. Ages 14+ (ages 14/15 must register with an adult). Learn More!
This is a multi-day workshop. Please be sure you are available for both sessions!
Sat 5/20/23 8:30 am to 5:00 pm
Sun 5/21/23 8:30 am to 5:00 pm
Mon 5/22/23 8:30 am to 5:00 pm