May 20 @ 8:30 am - 5:00 pm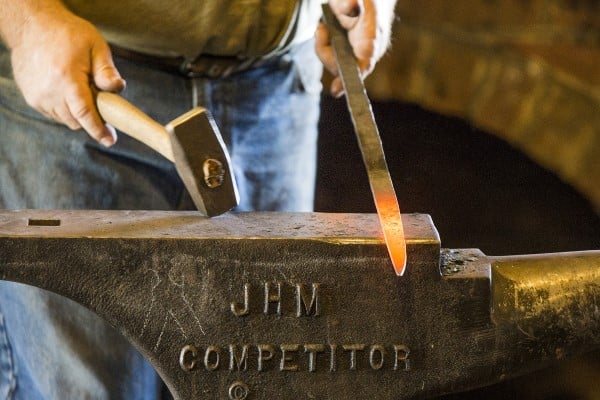 Join Nathan Allen as he walks students through the basics of making a hand forged knife. Using reclaimed materials, students will learn to work a coal fire, forge a blade, hand finish and harden and temper for excellent edge holding qualities. The knife will be finished out with a wood handle. Some tools required. Ages 14+ (14/15 will need to register with an adult) Learn More!
This is a 3-day class. Please be sure you are available for all three sessions!
Class schedule:

Saturday, May 20 8:30am – 5:00pm
Sunday, May 21 8:30 am – 5:00pm
Monday, May 22 8:30am – 12:00pm