New Love & New Freedoms: An 1860s African-American Wedding
September 3 @ 2:00 pm - 4:00 pm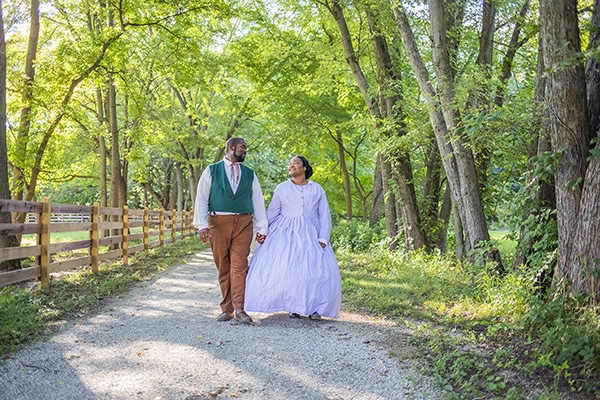 Join Conner Prairie on September 3rd and 4th, for a celebration of love as we host a 19th century wedding that explores historic African American traditions.
Join a new couple as they embark on married life, encountering new opportunities and confronting ongoing challenges of inequality for African Americans in the late 1860s. This program will offer guests the opportunity to explore 19th century expressions of Black beauty and love. The program will also ask guests to consider the juxtaposition of new freedoms and old inequalities that inform the lives of African Americans after the American Civil War.
Musical Guest: Baba Tony
Join us on September 3 for our ASL interpreters.
This event is free with the purchase of General Admission tickets.