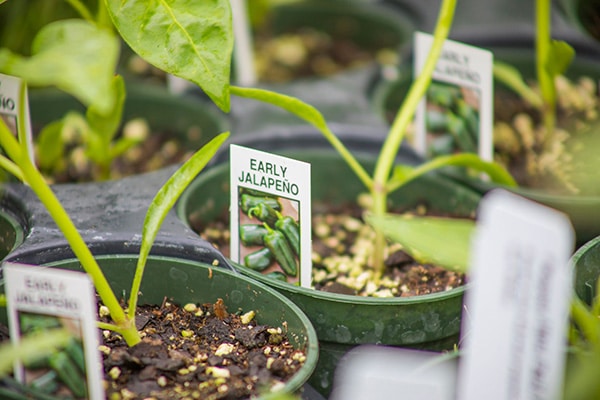 The Conner Prairie
Heirloom Plant
Sale is back! We'll have a wide variety of heirloom tomatoes and peppers, along with a selection of herbs and flowers.
Mother's Day
weekend is the traditional frost-free date in central Indiana, making it a safe time to put out your more tender plants.
Our gardening experts will be available to help with your plant selections.
Varieties include:
Early Jalapeno peppers, cherry peppers, Aunt Molly's Ground Cherry, Large Red Cherry tomatoes, and so much more!
We will also have a selection of herbs and scented and foliage geraniums.
Plant prices will range from $3-5 with some larger plants priced higher, depending on availability.