January 28 @ 8:00 am - 5:00 pm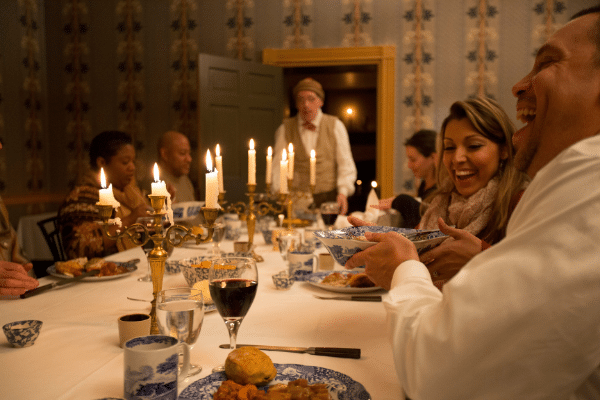 Each winter, Conner Prairie offers our Hearthside Suppers, a months-long series that celebrates historic foodways, traditional hearth cooking, and the fellowship of the communal table.
Our Hearthside Suppers invite guests to take part in an entertaining evening with our costumed interpreters. Hosted in the historic 1823 William Conner House, you'll arrive just in time for a light appetizer, then lend a hand with the final preparations of the meal.
Learn more about the allergy and food sensitivity guidelines for hearthside
Tickets on sale September 21
Details
Date:

January 28

Time:

Series:

Website: