May 6 @ 10:00 am - 5:00 pm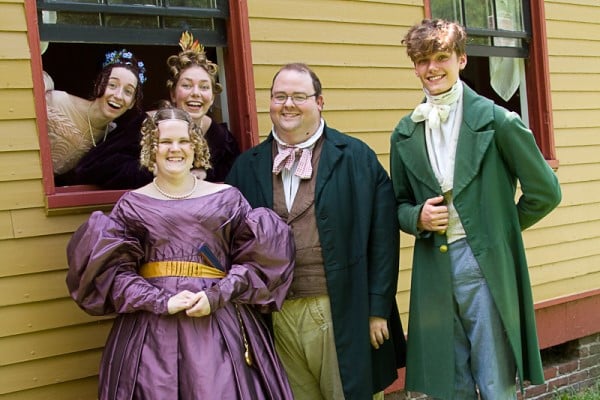 Join us for our 1836 Garden Party at the Campbell house. The Campbell's invite you to experience classical music of the 19th century that will be performed in a fashionable concert setting. You will hear operatic singing accompanied by classical piano music. You also get the unique opportunity to learn about music and its impact on the daily lives of people in the 1800s regardless of their social and economic status. We hope to explore the cultural diversity and interpretation of classical music and how it has immerged in different forms over the decades.
These musical concerts were also enjoyed as garden parties and/or in intimate settings in larger cities in the Midwest during the early and mid-1800s.
---
This program is free with general admission.
Events are happening all throughout the day in Prairietown! Main performances are at 11:30 a.m. and 2 p.m. with a taste of the past after the 2 p.m. performance.
---
Prairietown is all abuzz with the arrival of Professors Georg and Albert Schröder. Dr. Campbell, who had attended one of their entertainments in Noblesville last week, invited the duo to come to Prairietown to give a similar revue to the citizens there. Mrs. Campbell is especially pleased and, amidst her preparations for their arrival, has spoken of nothing else; "it's almost like we're back in Lexington!" Other members of the town are not so enthused. For many, the idea of men who make a living on the stage is a foreign and reprehensible idea. Nevertheless, the brothers have arrived and have spent the last two days cavorting with the citizens of Prairietown and spreading the word of their performances. Since Dr. Campbell has graciously engaged them and provided for their fee, there is no reason that any man may not attend.