Fishers 150 Mural Project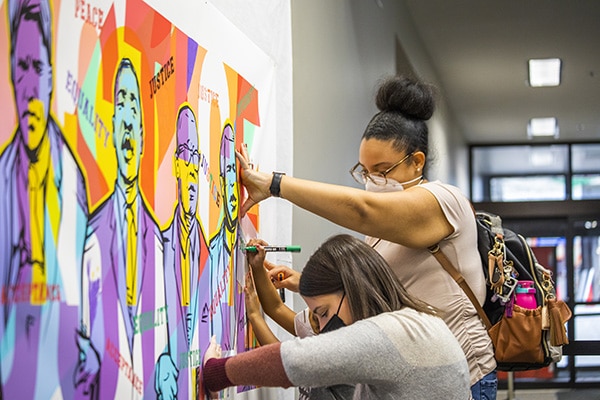 Join us in the celebration of Fishers' Sesquicentennial, Conner Prairie and local artist, Jeannette Parssi, will be hosting a two-day interactive, community based mural art project. Taking inspiration from a landscape painting in the Museum's permanent collection, Jeannette Parssi will guide participants in the creation of the mural, which will be on display from August 14-September 17, 2022.
Come and grab an index card and create a beautiful section of our landscape mural!