Explore the Outdoors: Hedgehog Hannah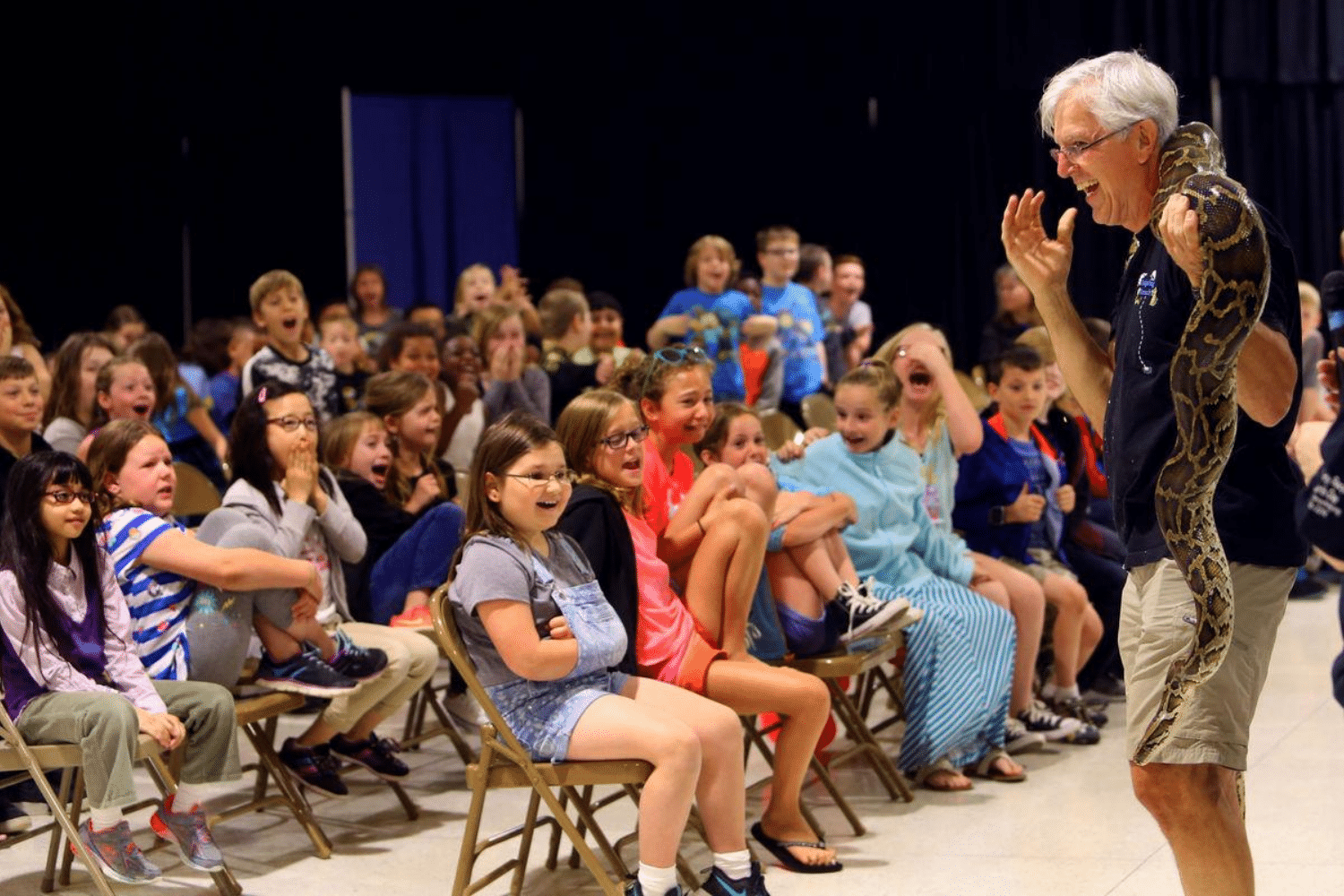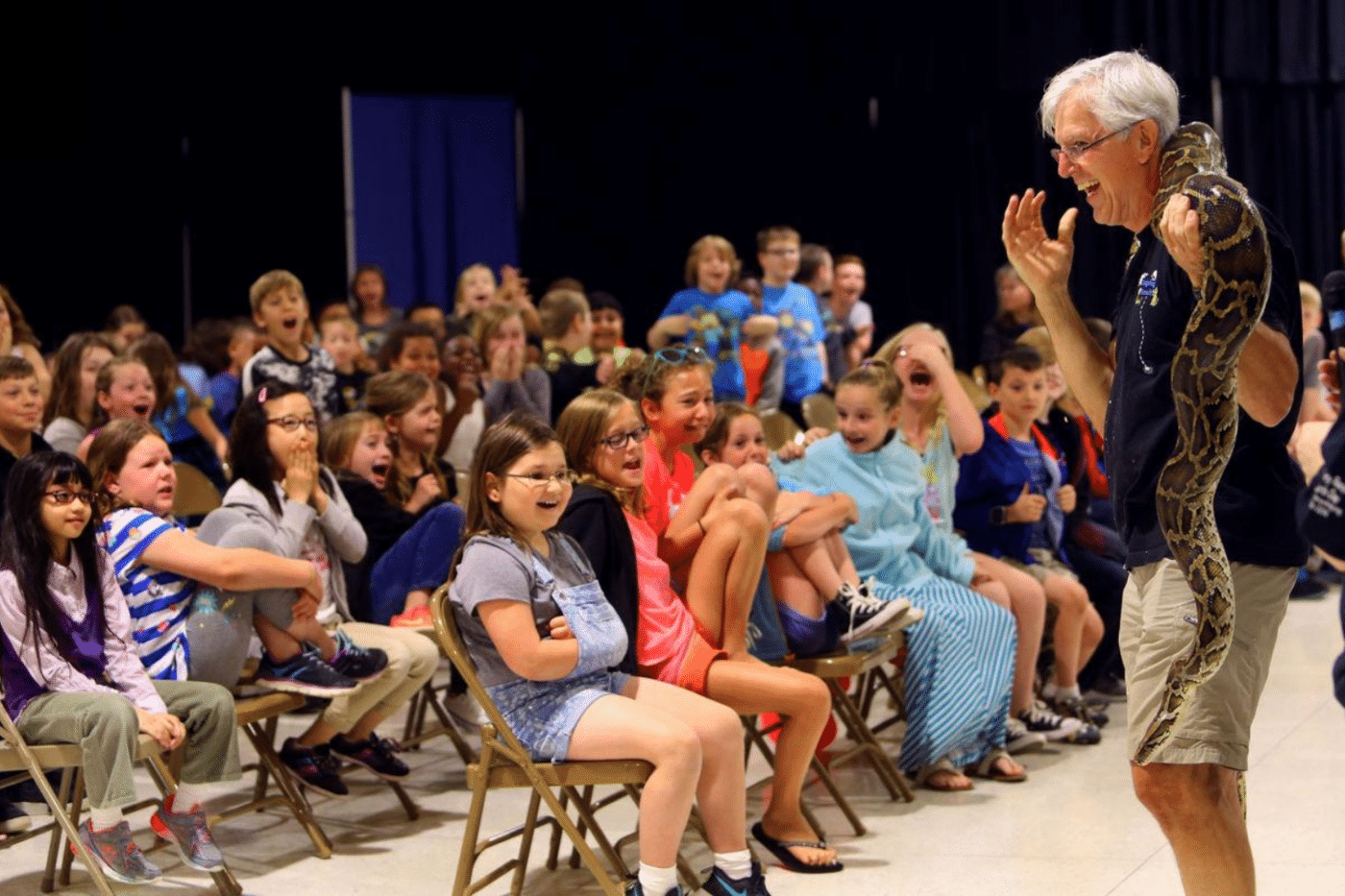 Come see Hedgehog Hannah and get up close and personal with all kinds of cool critters! Learn about animals of all shapes and sizes in an interactive animal show.
Hedgehog Hannah performing live, interactive animal shows at the Treetop Amphitheatre. Performances will take place Thursday, June 30th, at 11 am and 2 pm, and are included with daily admission.