Explore the Arts: Peace, Love, Rock 'n' Roll
August 7, 2021 @ 11:00 am - 4:00 pm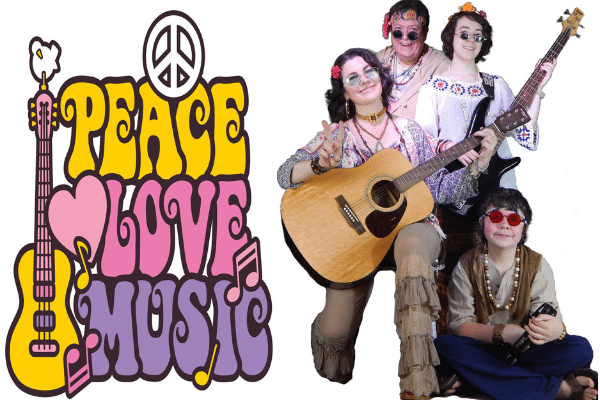 Main Street Artists will celebrate the music of the 60's and 70's in an all ages rock 'n' roll show. Led by award-winning vocalist Julie Lyn Barber and keyboardist Darrin Murrell and features chart-topping feel-good classic rock favorites from:
The Beatles
Bob Dylan
Joni Mitchell
Cat Stevens
Simon & Garfunkel
Lovin' Spoonful
The Cowsills
Carole King
& More!
Join us Saturday, August 7th. Showtimes at: 11am, 11:50am, 2pm, 2:50pm.
Click here to learn more!