Explore the Arts – Earl Eye & The Space Pirates Band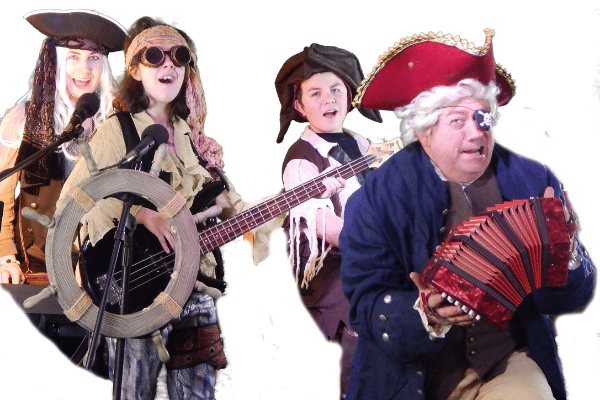 Songs and Stories to inspire audiences to explore the past and find adventure in their own lives featuring several instruments associated with sailing including: concertina, ukelele, flute, whistles, drums, wabash washboard, washtub bass and more!
Enjoy a wide range of music from old world work shanties performed in the traditional style, to upbeat interpretations of classic sea-songs, to modern and original seafaring music with a huge dose of silly comedy. Join Captain Earl Eye and his merry band of galactic goofballs; Pirate Polly, Shivermee Timbers and Swabby Le Poopdeck as you set sail in search of the free life!
Showtimes: 11:00am – 11:50 am & 02:00pm – 02:50 pm
Click here to reserve your tickets!