April 24 @ 10:00 am - 4:00 pm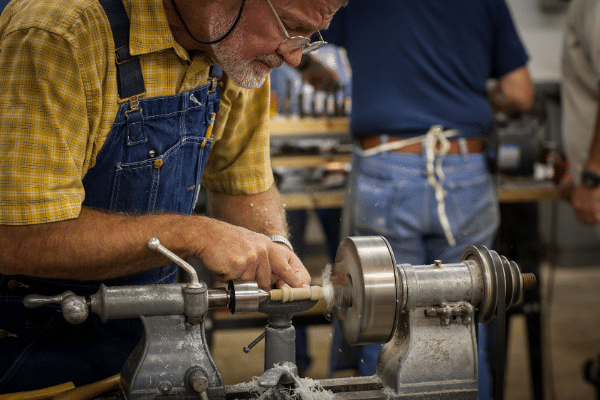 Explore Historic Trades will focus on bringing historic trades to life. In addition to blacksmithing, woodworking and pottery normally demonstrated as part of our daily experience, we will also be hosting outside demonstrators who will display and demonstrate leatherworking, hornworking and firing a primitive iron furnace to reclaim and refine small batches of iron. These demonstrations will be taking place throughout 1836 Prairietown.
This event is included with a General Admission ticket.
Click here to purchase tickets!