Darshana: Kathak Performance
October 1, 2022 @ 11:00 am - 11:30 am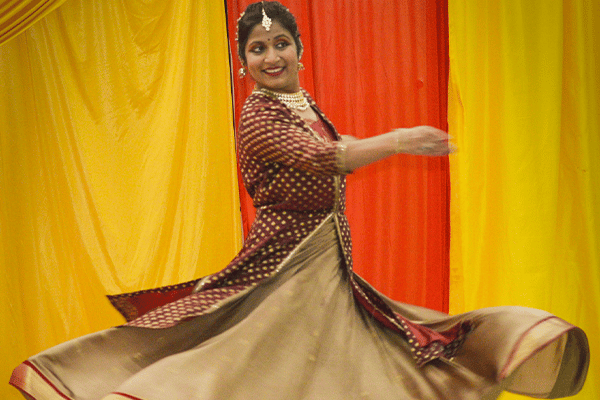 A traditional art form, origins dating back to over 4000 years, in Hindu temples in Northern India, Kathak, has evolved significantly over generations and centuries. This dance workshop will focus on the fast movements, spins, and intricate footwork while holding the story-telling aspect of Kathak at its core. Depicting deer, peacock, drums, and cymbals as some of the steps in this dance, it brings together elements of nature, traditional classical dance, and contemporary music.
'Katha' in Hindi means 'story', 'Kathak' means storyteller and the artists of this performance are students from the school of Kathak Guru, Prachee Palekar. 
This performance is complemented with the exhibit Darshana: A glimpse into the Hindu Civilization. This performance as well as the exhibit is free with general admission at Conner Prairie.