October 1, 2022 @ 2:30 pm - 2:50 pm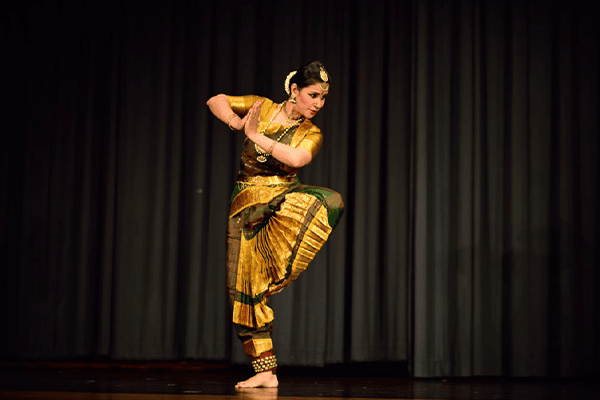 Bharathanatyam is one of the oldest forms of Indian classical dance which originated in South India. The dance comprises of facial expressions, various hand gestures, and footwork. Hindu Temples in South India were great patrons of Bharatnatyam, due to which this art developed as an ode to the Divine. 
'Bharath' is the original name of India, 'Natyam' means dance in Sanskrit and the artists of this performance are Nrityanjali Dance School with their Guru, Anitha Un Srikant.
This performance is complemented with the exhibit Darshana: A glimpse into the Hindu Civilization. This performance as well as the exhibit is free with general admission at Conner Prairie.
Details
Date:

October 1, 2022

Time:

2:30 pm - 2:50 pm