Blacksmithing: Fun at the Forge
May 22 @ 9:30 am - 4:00 pm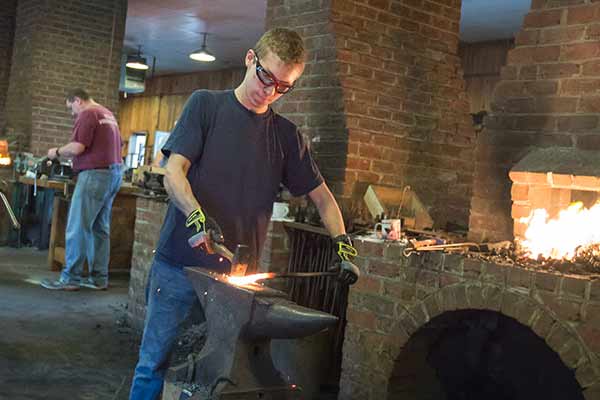 Please note, this is a single-day class.
Be a blacksmith for a day. Learn to heat metal in a coal forge and shape it on an anvil. You will have the opportunity to complete several simple projects such as barbeque skewers, a flint and steel firestarter (with instructions on how to use it) and a dinner bell. All tools and materials will be provided. Ages 14+
Click here to reserve your spot.