Arts & Arms: Forging Damascus Steel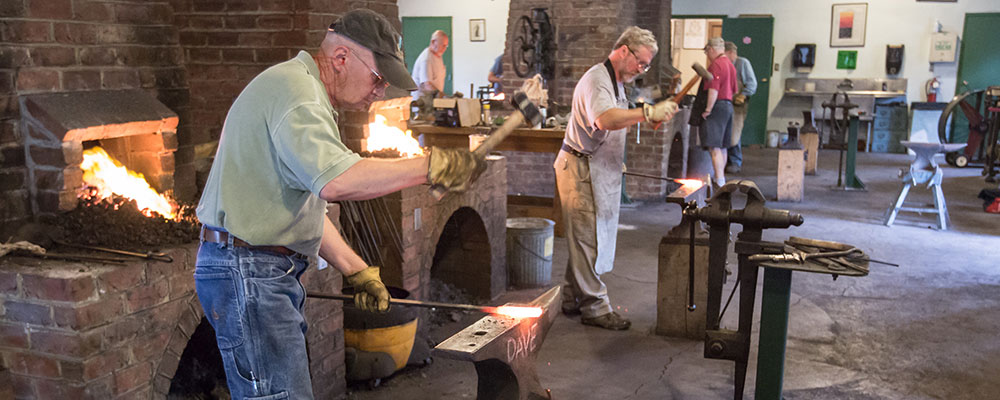 Let the sparks fly as you learn to make Damascus steel. Blacksmith Nathan Allen will teach the fundamentals of making pattern welded steel from proper steel selection to basic pattern development. Traditional coal forges, anvil, and both hand- and power-hammer forging techniques will be used to make a billet of Damascus steel. The goal of the class is to get the billet forged and make at least one forged knife blank. If you are interested in completing a knife, you'll also want to sign up for the knifesmithing class.
Tools are required.
Schedule
Saturday & Sunday, October 3 & 4 @ 8 a.m.-5 p.m.