September 28, 2022 @ 10:00 am - 5:00 pm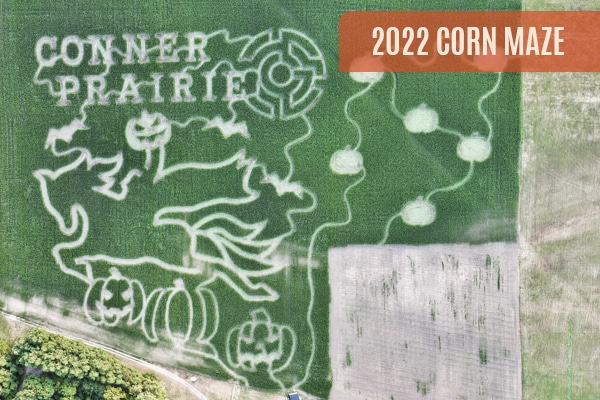 Come and explore our 22,160-foot maze featuring three unique adventure paths. Opening September 23 through October 30, choose the path that best fills your exploration spirit.
Dare to explore our corn mazes?
Puzzle maze- find your way through our family-friendly puzzle maze that can take up to more than an hour to complete! This maze is closed during the Headless Horseman festival events.
Kids maze- Bring the little ones along on our shorter kids' maze that can take up to 30 minutes to complete.
Haunted maze- Do you think you have the guts to explore our haunted maze? Brave your way through our after dark scary maze and dig into the Amsel farm mystery with the maze taking roughly 30 minutes to complete.
View our wining design for this years corn maze contest!
Details
Date:

September 28, 2022

Time:

Website: