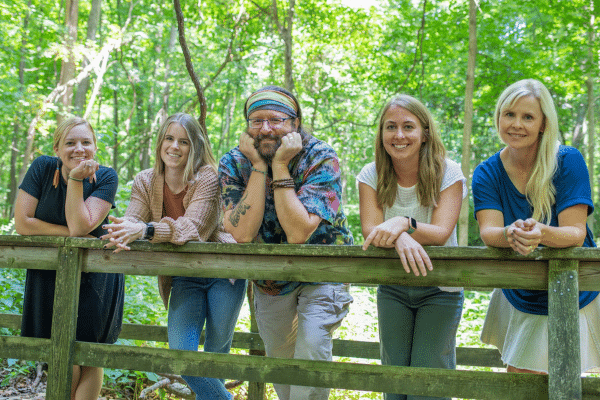 Janna Lynas, Manager of Early Learning/Teacher
Ms. Janna finds herself fascinated everyday with the gift of life. A mother to four mostly teenaged
children and a graduate of Indiana University with an Elementary Education degree, she has taught in schools from Bloomington to England. She likes to go the long way through the woods and believes children simply need time, space, and freedom to play - they will take care of the rest. One of her favorite play memories is catching fireflies in the backyard of her family farm.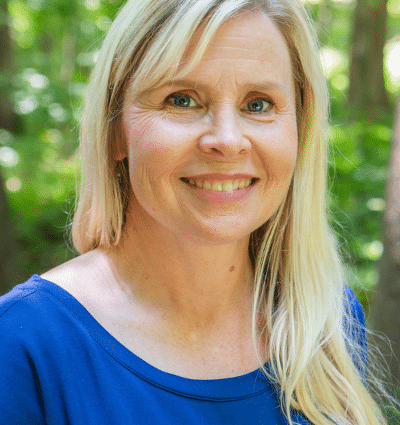 Ms. Kelly is passionate about education for all, the importance of a playful childhood and learning through nature. She holds a bachelor's degree from Indiana University and is currently completing her Master's in Early Childhood Education through Marion University. She also has experience
working in preschools and museums in the Midwest and is a firm believer in the magic of a beautiful space and incredible things for early learners. Ms. Kelly loves reading fantasy books, fostering kittens, playing games with family and remaining absolutely curious about the world around her.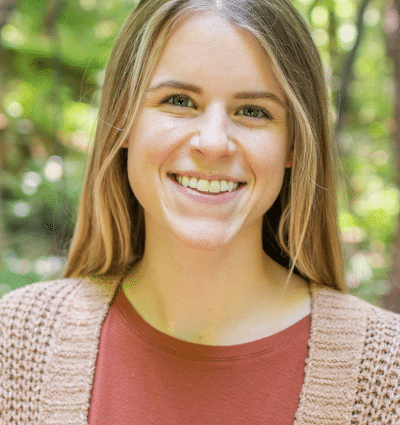 Mrs. Z is a lifelong learner and brave disrupter. She has two beautiful young children and enjoys spending time outside with her family and friends. She studied Early Childhood Education at Indiana University and Educational Administration at Missouri State. She taught kindergarten and first grade for many years and worked as a building administrator for Indianapolis Public Schools. Brandy is extremely proud to be an advocate for early learning. She believes childhood + play + nature = MAGIC!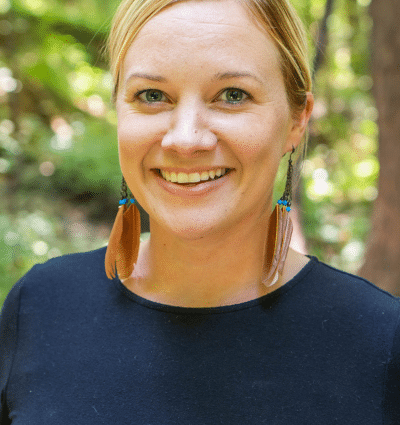 Ms. Emma believes that positive and trusting relationships are the foundation that powerful education is built upon. She has a bachelor's degree in Elementary Education with an English as a New Language endorsement from Indiana University. For the past 8 years, she has worked with elementary-aged children, focusing primarily on English acquisition and development for students from over 25 different countries. This experience has allowed her to see the world through many different lenses and learn about cultures from around the world. Ms. Emma loves reading, walking her dog and strives to be a lifelong learner.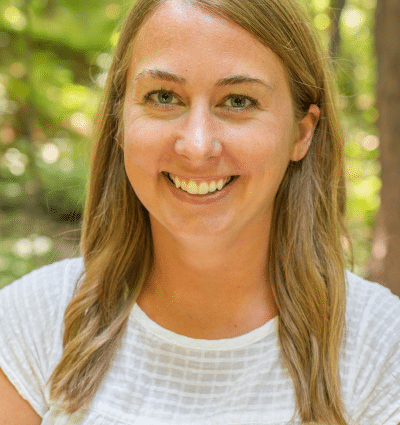 Mr. Bill is an artist, improviser and clown. He is a dedicated play advocate who deeply believes in the transformative power of play and shares this passion with his adventurous family. He studied Theatre Performance at Ball State University before joining the Chicago avant-garde theatre scene for more than a decade. Mr. Bill spends time here and there observing play and how students use our unique space and is a much-beloved member of the Preschool on the Prairie team.