Preschool on the Prairie combines outdoor exploration with play-based, emergent curriculum to create an educational experience second to none. As Conner Prairie's vision expands to better serve our youngest visitors, we have created an early learning environment that allows children to immerse themselves in nature and the magic of childhood.
Through play and an intentionally-designed environment, children are able to develop critical thinking and problem-solving skills, expand their creativity, and become equipped with a strong sense of identity through engaging, individualized, and unique experiences.
Our program utilizes philosophies and practices of long established, research-based theories of early childhood, ensuring the needs and gifts of all students are acknowledged and honored, preparing them for their future academic career and life beyond.
Play-based
Developmentally appropriate
Aligned with standards set by the National Association for the Education of Young Children (NAEYC)
Child-centered with low ratios
Represented by teachers from different generations (inter-generational teaching team)
Respectful in honoring the uniqueness of each child
Deeply rooted in early learning research and educational neuroscience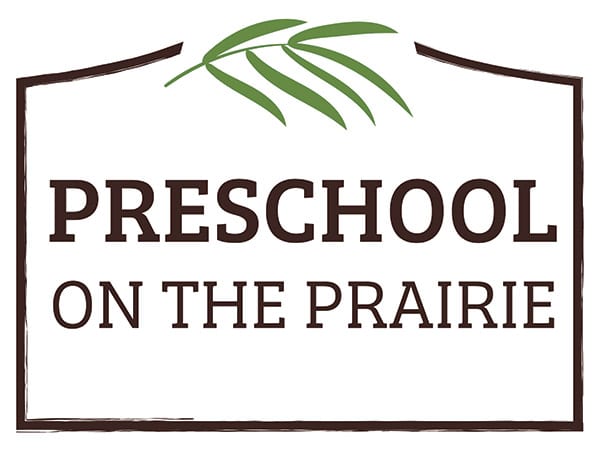 9 a.m.-12 p.m.
Wednesday and Friday
annual tuition $3200
paid monthly at $320
9 a.m.-12 p.m.
Monday, Tuesday and Thursday
annual tuition $4800
paid monthly at $480
PRESCHOOL ON THE PRAIRIE SERVES CHILDREN AGES 3-5.
CHILDREN MUST TURN 3 ON OR BEFORE AUGUST 1, 2020 TO REGISTER FOR THE 2020-2021 SCHOOL YEAR.
Receive a 10% discount applied to the annual price, if paid in full.
WHY CHOOSE PRESCHOOL ON THE PRAIRIE?
PLAY MATTERS
We believe early learning is driven by child-led play. When children are able to participate in play that encourages risk, invention, imagination, and creativity, their brains are able to make connections that enhance their understanding of feelings, emotions, abstract ideas, and academic content. We focus on the process of play and creative expression rather than the final product. This freedom and focus empowers children with a sense of self that will serve them well in all environments and situations in their future.
CONNECTION TO NATURE AND EXPANSIVE GROUNDS
Conner Prairie owns over 1000 acres – including woods, 3 miles of river, ponds, multiple breeds of animals, historic tools & trades studios - in which kids can play, imagine, and ignite their curiosity. Our environment, both inside the preschool and outside on the grounds, acts as "another teacher", providing limitless opportunities for children to immerse themselves in nature and grow as independent thinkers.
UNDERSTANDING THE IMAGE OF THE LEARNER
We believe children are capable beings and should be provided opportunities to activate their innate desire to explore and wonder. Children construct their own learning facilitated by the adults around them. By creating meaningful relationships with children, we are able to create a safe and loving environment where children see themselves as strong, intelligent, empathetic, important, and powerful.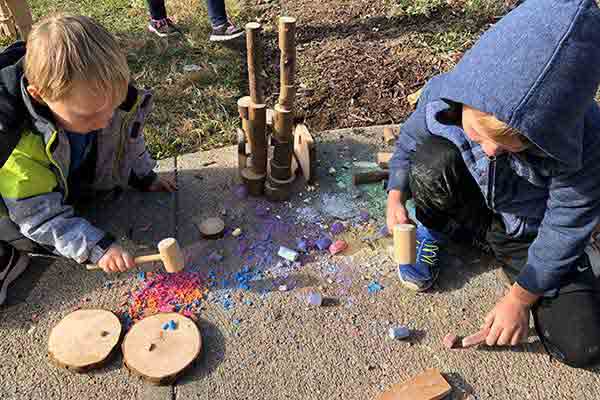 UTILIZATION OF PROJECT-BASED LEARNING
Curriculum emerges through documentation and observation of play and dialogue. From these experiences and interactions, projects are cultivated and encouraged for days, weeks, or even months at a time as children are engaged in solving problems and answering questions.
ALIGNMENT WITH INDIANA'S EARLY LEARNING FOUNDATIONS AND THE NATIONAL ASSOCIATION OF THE EDUCATION OF YOUNG CHILDREN'S PROGRAM STANDARDS
Our program and environment meet the NAEYC standards. Each day, and throughout each learning experience, multiple early learning foundations set by the Indiana Department of Education are met.
TOURS
To schedule a tour of our school, please email preschool@connerprairie.org
Registration is now open for our 2020-2021 Preschool on the Prairie school year. We have filled our Three Day Program and we do have openings for our Two Day Program. If you are interested in the Two Day Program, please click here to pay your $50 non-refundable registration fee for preschool.