At Preschool on the Prairie, we believe in protecting the magic of childhood. Children learn primarily and on the deepest levels through their play. Their play is full of exactly what they need it to be, according to their interests and prior knowledge they've already accumulated from their lives. It is constantly changing and adapting and together, they share what they already know and are learning each day. At Preschool on the Prairie, the child is the curriculum and their self-determined play is enough.

We believe a child's right to play and valuing their play as serious and rich are paramount. Providing a space for children to explore who they are as well as opportunities for compassion to grow are foundational to our early learning program.
Utilizing philosophies and practices of long established researched-based theories of early childhood from around the world, we honor and acknowledge the needs and gifts of all students. Love, risk, joy, engagement and reflection are foundational to what we offer each child at Preschool on the Prairie.
Child-determined with low ratios
Developmentally appropriate
Aligned with standards set by the National Association for the Education of Young Children (NAEYC)
Represented by teachers from different generations (inter-generational teaching team)
Respectful in honoring the uniqueness of each child
Deeply rooted in early learning research and educational neuroscience

9 a.m.-12 p.m.
Wednesday and Friday
annual tuition $3200
paid monthly at $320
9 a.m.-12 p.m.
Monday, Tuesday and Thursday
annual tuition $4800
paid monthly at $480
PRESCHOOL ON THE PRAIRIE SERVES CHILDREN AGES 3-5.
CHILDREN MUST BE 3 ON OR BEFORE AUGUST 1, 2023, TO REGISTER FOR THE 2023-2024 SCHOOL YEAR.
WHY CHOOSE PRESCHOOL ON THE PRAIRIE?
PLAY MATTERS
We believe early learning is driven by child-led play. When children are able to participate in play that encourages risk, invention, imagination, and creativity, their brains are able to make connections that enhance their understanding of feelings, emotions and abstract ideas. We focus on the process of play and creative expression rather than the final product. This freedom and focus empowers children with a sense of self that will serve them well in all environments and situations in their future.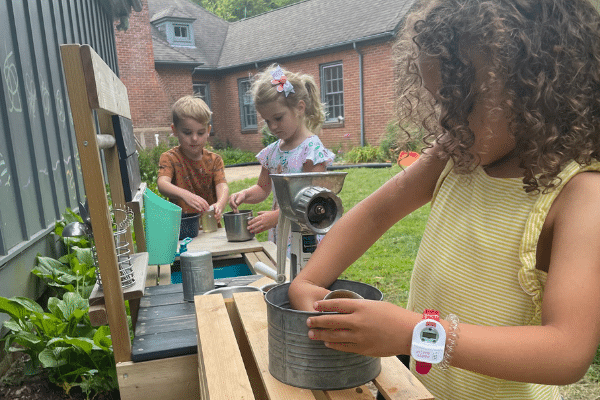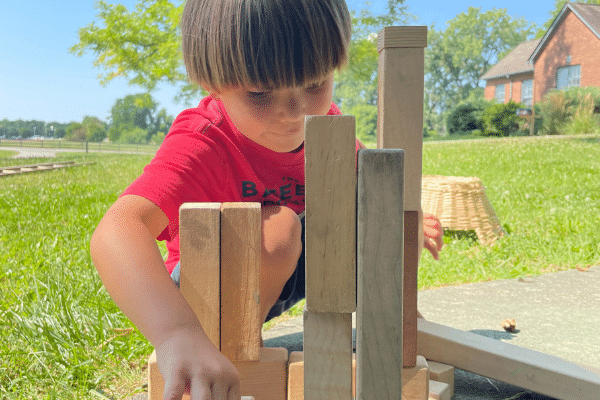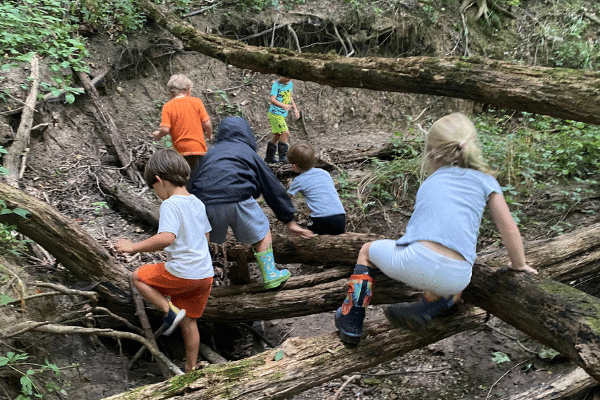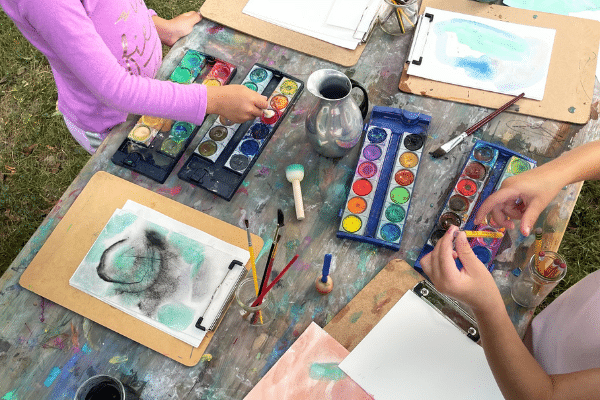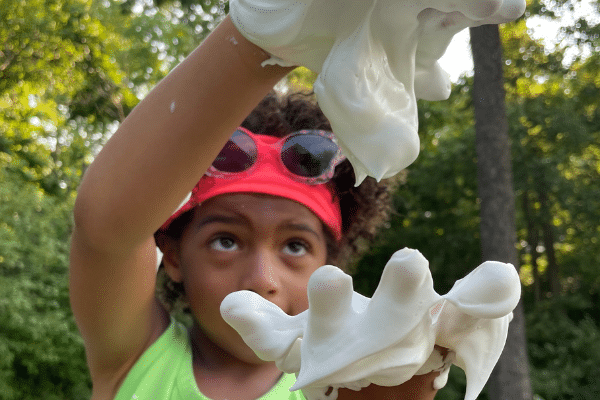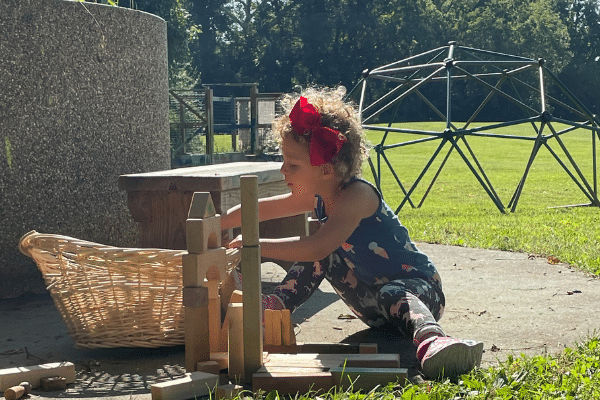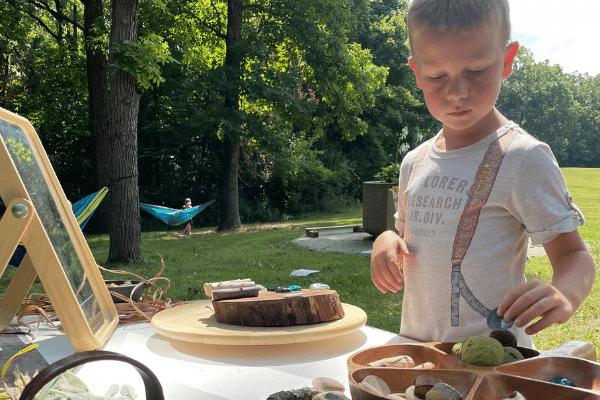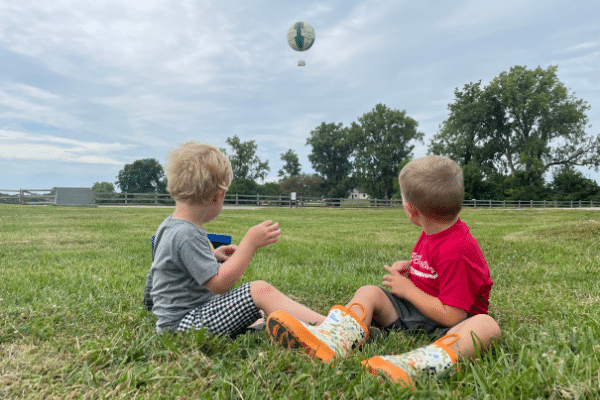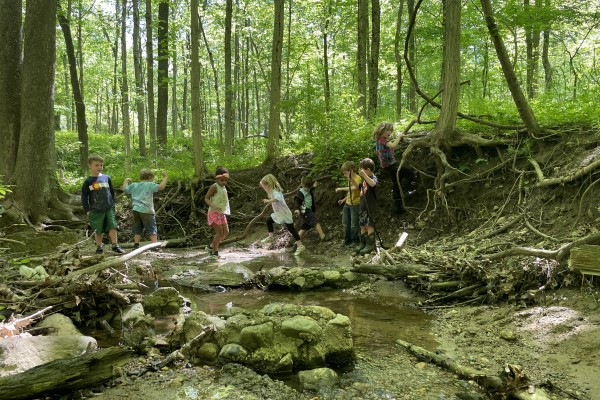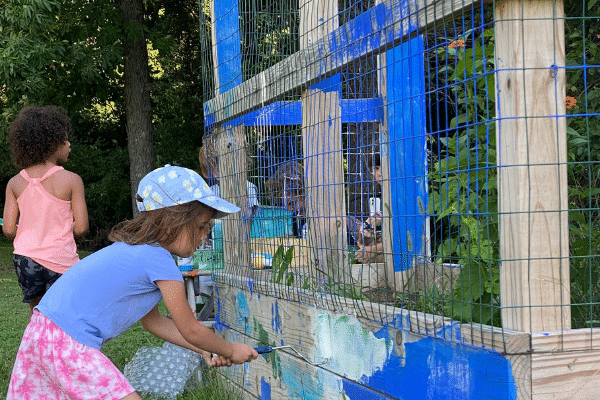 CONNECTION TO NATURE AND EXPANSIVE GROUNDS
Located on the grounds of Conner Prairie, our school meets outdoors
in all weather and in the fields and woods surrounding our building,
with an occasional walk to developmentally appropriate areas at the
Conner Prairie Museum. Nature teaches and calms our minds and
bodies to receive the full sensory experience of the natural world.
Preschool on the Prairie nurtures a child-led nature connection and
whole-child development across the changing seasons.
UNDERSTANDING THE IMAGE OF THE LEARNER
We believe children are capable beings and should be provided opportunities to activate their innate desire to explore and wonder. Children construct their learning in community with the children and adults around them. By creating meaningful relationships with children, we are able to create a safe and loving environment where children see themselves as strong, intelligent, empathetic, important, and powerful.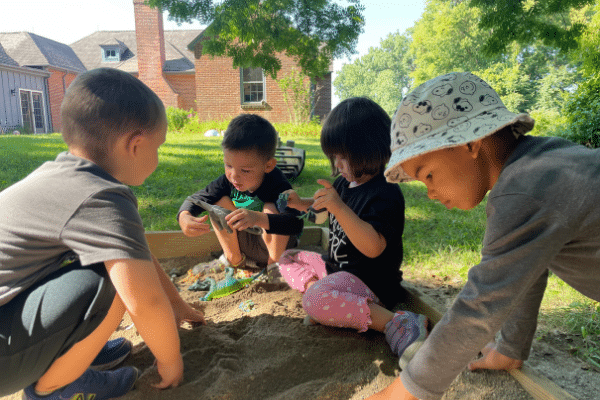 UTILIZATION OF TRUE PLAY AS CURRICULUM
Children direct and create their own play, using an ever-changing variety of materials to continue into deep play. The teacher's critical observation of a child's engagement with materials and dialogue is used to document what children discover and create as play emerges into new ideas and personal and collaborative inquiry. From these experiences and interactions, children are engaged in solving problems and answering their own questions. Preschool on the Prairie provides an environment where love, risk, joy, engagement and reflection can be experienced each day.
ALIGNMENT WITH INDIANA'S EARLY LEARNING FOUNDATIONS AND THE NATIONAL ASSOCIATION OF THE EDUCATION OF YOUNG CHILDREN'S PROGRAM STANDARDS
Our program and environment meet the NAEYC standards. Each day, and throughout each learning experience, multiple early learning foundations set by the Indiana Department of Education are met.
TOURS
Tours take place on Thursdays during three different time slots: 2:00 PM, 3:00 PM, or 4:00 PM. To schedule a tour of our school, please email preschool@connerprairie.org with your name, contact information, and preferred time slot.