Conner Prairie Field Trip Options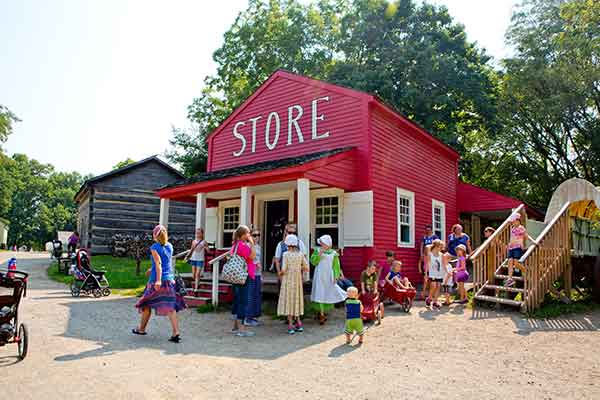 Customize your trip based on your curriculum.
Self-guided tours give you and your students access to all of the historic areas, with an opportunity to explore and engage in history, bringing the past to life in ways textbooks cannot. Within these experiences, a host of Indiana academic standards, including social studies, language arts, math, and science, are covered.
Reservations are required.
Please Note: if you make your Self-Guided Tour reservation online, it is not a confirmation of your field trip, but a request of a date and time. You will receive an e-mail from Conner Prairie that following week to confirm the date and time of your field trip.
To be eligible for school group rates, you must have 15 or more students in your group.
Who: Grades K–12
Dates: April-May: Thursday - Saturday
June - October: Tuesday - Saturday
Times: 10 a.m.-5 p.m.
Length: 3 to 4 hours recommended for a complete experience
Cost: $6.50/student, $8.50/adult chaperone. Teachers and school staff get in free.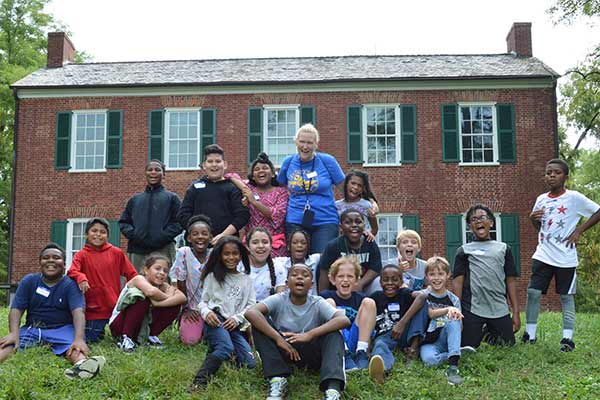 Visit for FREE before your field trip! Simply show us your school ID for one free teacher admission to plan your school visit to Conner Prairie.
Pre-Visit Information and Resources
We're so glad you're here!
Here you'll find everything you need to plan for your upcoming field trip. If you would like assistance planning your visit or aligning to your specific curricular needs, please email schoolprograms@connerpairie.org We are here for you!
Group Leaders
For Pre-K–grade 1, at least one adult leader must accompany each group of five students. For grades 2–12, one adult leader must accompany each group of ten students. Group leaders are responsible for students' behavior and must accompany and supervise students at all times.
Conner Prairie Store
Take history home with you! Discover unique gifts, toys, games and sweet treats.
Location
Conner Prairie is conveniently located just six miles north of Indianapolis in Fishers at 13400 Allisonville Road.
Accessibility
Conner Prairie strives to provide a rich and meaningful experience for all guests. If anyone in your group would benefit from a specific accommodation, please contact Guest Services for guidance on planning your visit.
Field Trip Funding Resources
Transportation Fund
Conner Prairie is honored to offer a Transportation Fund to Central Indiana schools and organizations. Fund dollars are available throughout the calendar year on a first-come, first-served basis.
Indiana Native American Indian Affairs Commission
The Michael Pace Educators Grant provides funds for teachers to take their students on field trips to learn about the rich Native American history found in Indiana. There are 25 grants each worth $250.