COVID-19 and the current concerns of community spread means that the safety of our students, teachers, visitors, staff and animals will remain paramount.
Conner Prairie Field Trip Options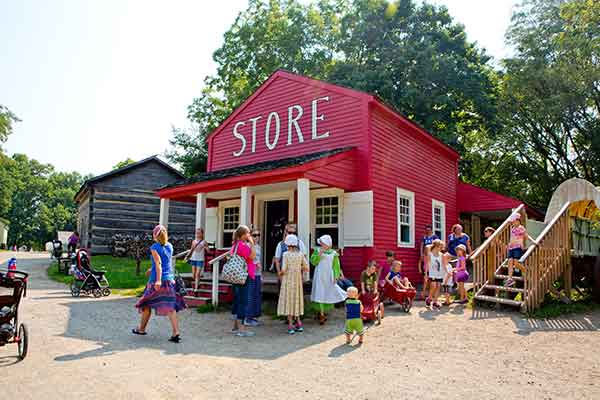 Customize your trip based on your curriculum.
Create your own field trip adventure! Self-guided tours give you and your students access to all of the historic areas allowing you to cover a variety of Indiana academic standards, including social studies, language arts, math and science. Students will explore and engage in history bringing the past to life in ways textbooks cannot.
Reservations are required.
Please Note: if you make your Self-Guided Tour reservation online, it is not a confirmation of your field trip, but a request of a date and time. You will receive an e-mail from Conner Prairie that following week to confirm the date and time of your field trip.
To be eligible for school group rates, you must have 15 or more students in your group.
Who: Grades K–12
Dates: April-May: Thursday - Saturday
June - October: Tuesday - Saturday
Times: 10 a.m.-4 p.m.
Length: 3 to 4 hours recommended for a complete experience
Cost: $6.50/student, $8.50/adult chaperone. Teachers and school staff get in free.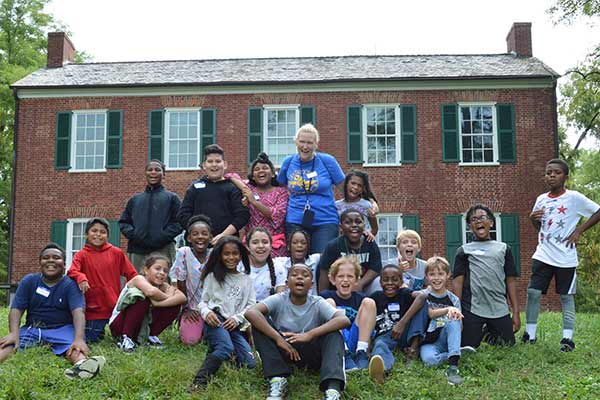 Be prepared for great things.
Here, you'll find everything you need to plan for your upcoming field trip. Visit the Pre-Visit Information and Resources page to download a check-in form, an information sheet for chaperones, a map of Conner Prairie with behavior guidelines, information on each historic area, and suggestions for classroom activities to supplement your visit. Have fun! We're looking forward to hosting you and your students.
We've got your lunch covered!
It's easy, you can pre-order a Prairie Sack Lunch for $5-$8 depending on the age group of your students. Lunches include your choice of sandwich, beverage, cookie, and chips or apple wedges. Pre-orders must be placed and guaranteed at least five business days prior to your visit. Payment may be made in full when guarantee is made or on tour date by credit card, check or cash. Outdoor picnic shelters are available for school groups. You will be contacted by one of our school tour coordinators to schedule your group's lunch time.
Group Leaders
For Pre-K–grade 1, at least one adult leader must accompany each group of five students. For grades 2–12, one adult leader must accompany each group of ten students. Group leaders are responsible for students' behavior and must accompany and supervise students at all times.
Conner Prairie Store
Take history home with you! Discover history books, educational items and games perfect for classroom use. Students will love the toys and games of yesterday.
Location
Conner Prairie is conveniently located just six miles north of Indianapolis in Fishers at 13400 Allisonville Road.
Accessibility
Conner Prairie strives to provide an educational and fun experience for all guests. Please notify Guest Services if your group has anyone with special needs.
Field Trip Funding Resources
Transportation Fund
Conner Prairie is honored to offer a Transportation Fund to Central Indiana schools and organizations. Fund dollars are available throughout the calendar year on a first-come, first-served basis.
Target Field Trip Grants
It's become increasingly difficult for schools to fund learning opportunities outside the classroom. To help them out, Target launched Field Trip Grants in 2007. Since then, they've made it possible for millions of students to go on a field trips. Each grant is valued up to $700.
Indiana Native American Indian Affairs Commission
The Michael Pace Educators Grant provides funds for teachers to take their students on field trips to learn about the rich Native American history found in Indiana. There are 25 grants each worth $250.
DonorsChoose.org
This organization connects donors that are eager to fund classroom projects.