Conner Prairie Field Trip Options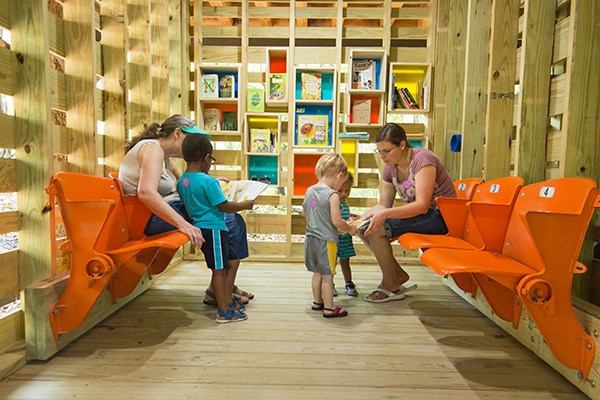 Read our most recent post about the impact of field trips: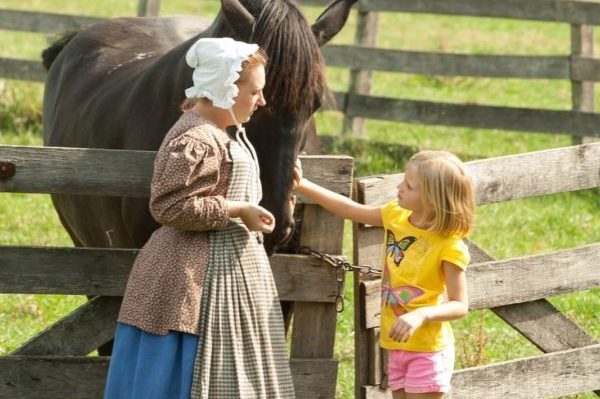 What do you think of first when you think of field trips? Whatever it was that first came to mind, that is learning. Be it the taste of a sack…
Customize your trip based on your curriculum.
Self-guided tours give you and your students access to all of the historic areas, with an opportunity to explore and engage in history, bringing the past to life in ways textbooks cannot.
Reservations are required.
Please Note: if you make your Self-Guided Tour reservation online, it is not a confirmation of your field trip, but a request of a date and time. You will receive an e-mail from Conner Prairie that following week to confirm the date and time of your field trip.
To be eligible for school group rates, you must have 15 or more students in your group.
Learn more about our experience add-ons:
Chicken Check-in
1859 Balloon Voyage
Who: Grades K–12
Dates:
April–May: Tuesday through Friday
June–October: Tuesday through Friday
Times: 9:30 a.m.–5 p.m.
Length: 3 to 4 hours recommended for a complete experience
Cost: $7/student | $7/adult chaperone. Teachers and school staff get in free.
Additional Experiences: See Field Trip Add-Ons below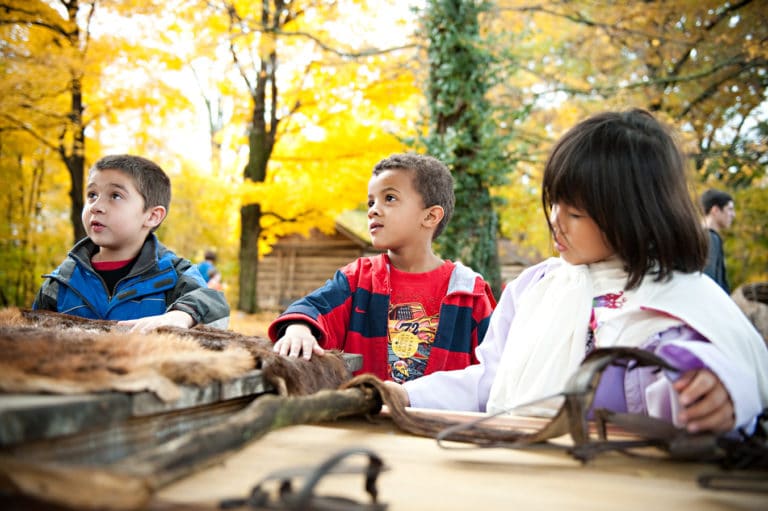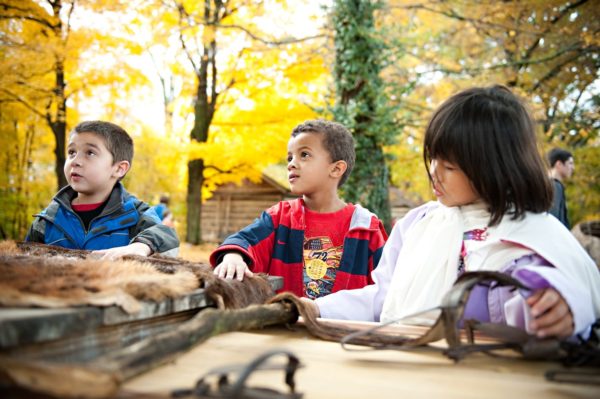 Planning a visit? Visit Conner Prairie for FREE to help craft your school's field trip. Simply show us your school ID at the ticket desk.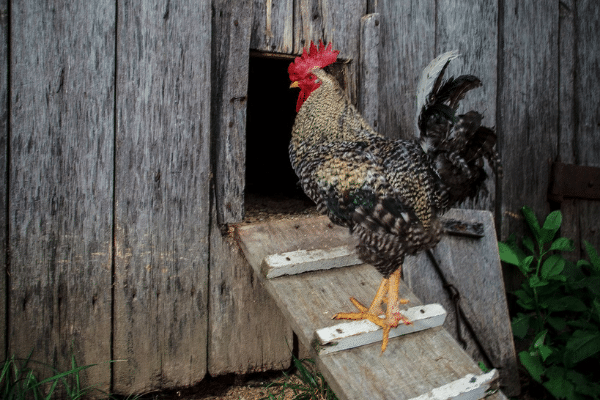 Experience Add-On: Chicken Check-In
Give your students personalized time with Conner Prairie's animals and expert agriculture staff!  In this add-on program, your class will spend time with our chickens in an up-close, informal environment.  Discover such chicken topics as: life cycle, breeds, and behavior.  Feel free to bring lots of questions or to let the conversation flow where it may!  We are so excited to share these fascinating animals with your students.
2023 Dates:
April 6, 13, 20, 27
May 4, 11, 18
Reservations are $1 per student.
Each 30-minute time slot can accommodate one classroom of students (approximately 25 students, plus their accompanying chaperones and teachers)
For reservations, call Guest Services at (317) 776.6000.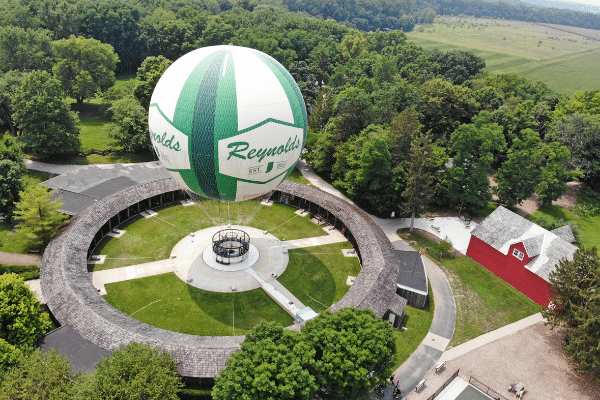 Experience Add-On: 1859 Balloon Voyage
Give your students an experience of a lifetime! Fly 377 feet up in the air while learning about the launch of the "Jupiter" balloon being the first successful airmail delivery in the U.S. Feel free to bring your intriguing questions as you engage in this exhibit! Learn more about how our tethered helium balloon was an inspiration to the history of travel and innovation, and marvel at the amazing view of the prairie and beyond.
1859 Balloon Voyage reservations are available daily, weather dependent.
Reservations are $5 per person.
A signed waver is required.
Each 15-minute time slot can accommodate one classroom of students (approximately 25 students, plus their accompanying chaperones and teachers)
For reservations, call Guest Services at (317) 776.6000.
Thank you to our K-12 Education Sponsor!

Pre-Visit Information and Resources
We're so glad you're here!
Here you'll find everything you need to plan for your upcoming field trip. If you would like assistance planning your visit or aligning to your specific curricular needs, please email schoolprograms@connerprairie.org We are here for you!
Group Leaders
For Pre-K–grade 1, at least one adult leader must accompany each group of five students. For grades 2–12, one adult leader must accompany each group of ten students. Group leaders are responsible for students' behavior and must accompany and supervise students at all times.
Conner Prairie Store
Take history home with you! Discover unique gifts, toys, games and sweet treats.
Location
Conner Prairie is conveniently located just six miles north of Indianapolis in Fishers at 13400 Allisonville Road.
Accessibility
Conner Prairie strives to provide a rich and meaningful experience for all guests. If anyone in your group would benefit from a specific accommodation, please contact Guest Services for guidance on planning your visit.
Field Trip Funding Resources
Transportation Fund
Conner Prairie is honored to offer a Transportation Fund to Central Indiana schools and organizations. Fund dollars are available throughout the calendar year on a first-come, first-served basis.
Indiana Native American Indian Affairs Commission
The Michael Pace Educators Grant provides funds for teachers to take their students on field trips to learn about the rich Native American history found in Indiana. There are 25 grants each worth $250.