Play is Serious Business: A Bold Dialogue on the Complexity of Play
July 27, 9 a.m.-5 p.m. (Cancelled)
Imagine coming together for a day of dialogue around the topic of play as the true work of the child. Please join us as we learn and grow together in an environment rich in nature and play potential. As the need to stand up for the rights of children grows – the right to learn in a developmentally appropriate way, the right to learn from adults that are well-versed in scholarly research and evidence, the right to attend schools and classrooms that respect and honor the child – we must come together to discuss current research, next steps, practical application, and thoughtful motivation to continue this important work. Inspired by bold and masterful voices in our field, let's make history with this inaugural early learning symposium.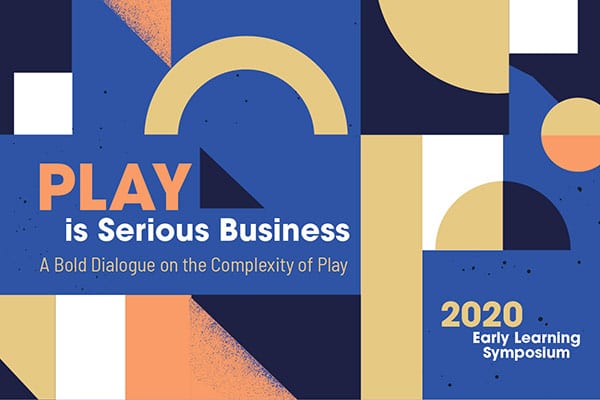 An opportunity to hear three keynote addresses in one day
Lunch provided
Choices offered in breakout sessions by all three speakers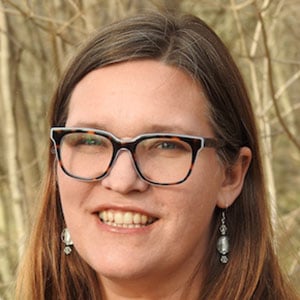 Dr. Carla Gull teaches beginning college classes online with the University of Phoenix, hosts the podcast Loose Parts Nature Play, leads nature programming in her local area, facilitates professional development in early childhood, shares insights on Loose Parts Play, Loose Parts Nature Play, and Inside Outside Michiana on social media, and enjoys finding frogs at the stream with her four boys. She researches tree climbing, outdoor classrooms, and the theory of loose parts. Find her at www.loosepartsnatureplay.com.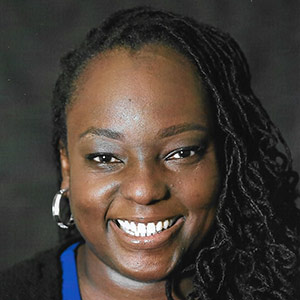 Denisha Jones is the Director of the Art of Teaching Program at Sarah Lawrence College. She earned her Ph.D. in Curriculum and Instruction from Indiana University in 2013. Dr. Jones began her career in education as a kindergarten teacher in D.C. after earning her Bachelor of Arts in early childhood education from the University of the District of Columbia. She also worked as a preschool director before spending the last 15 years in teacher education. In 2018, she earned her Juris Doctor from the David A. Clarke School of Law at the University of the District of Columbia.Dr. Jones is active in the fight to protect childhood from the corporate takeover of public education, organizing and speaking at numerous rallies, marches, and conferences. She has been a board member and administrator for the Badass Teachers Association, Inc. (BATs), and currently she is the interim Assistant Executive Director for BATs. Dr. Jones has been working with Defending the Early Years as an advisory board member since 2014. Currently, she is the Director of Early Childhood Organizing and works with early childhood educators across the country to resist harmful assessments, curriculum, and teaching practices.
Her research interests include:
1. Organizing activist research projects that challenge dominant deficit views of Black children and the Euro-centric curriculum
2. Documenting the value of play as a tool for liberation with an emphasis on global approaches to play
3. Leveraging the intersection of public policy, social movement lawyering, and critical social justice education to dismantle the neo-liberal assault on public education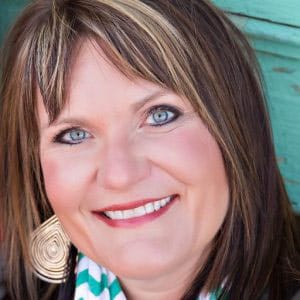 Denita Dinger is a defender of the joyful and valuable learning that occurs in child-led play. She is passionate about bringing that joy to all early childhood programs, and helping others see play for what it truly is: the BEST way for a young child to build the foundation for a lifetime of learning. Denita is all about building a foundation for LIFE, not just getting kids in the doors of Kindergarten. Joyful learning is meaningful learning. It is not forced, nor is it memorized. Meaningful learning is self-motivated, permanently stored, easy to retrieve, prepares us for life, is full of joy, and what Denita calls "the important stuff." Stuff like: empowerment, independent problem solving, confidence, self-regulation, owning discoveries, cooperating, self-motivation, perseverance, struggling, handling conflicts, taking turns, asking for what we need, instigating, confidence, leading, and listening. The important stuff builds the base for which all learning can successfully build upon lives in child-centered play. The "important stuff," sadly, is being replaced by sit-down, rote, measurable, hurry-up-and-get-them-ready-for-kindergarten learning. After 17 years as a family child care provider, Denita made a slight career change in 2014 and opened Kaleidoscope Play School. Her BS in Elementary and Early Childhood Education come in handy to help parents (and anyone who will listen) have age-appropriate expectations in this world where worksheets and other rote-methods of learning are replacing developmentally appropriate practice. Denita's presentations are heartfelt, humorous, valuable, and most importantly real. She doesn't just throw out theory; she is all about practice, and understands when people struggle with seeing the learning power of play. That struggle is something Denita knows well. She used to feel threatened if parents ever thought the children were "just playing" at her child-care, and therefore ran a rigid, heavily scheduled and adult-influenced program that was the complete opposite of what it is today. She knows, first-hand, how hard and rewarding the journey is from a teacher-controlled philosophy to a child-centered, child-led, play-based one. The results of her journey are what fuels her passion.
She wants all young children to have the same, powerful learning opportunities that the children who attend Kaleidoscope Play School enjoy. Denita's presentations are always changing, as Tuesday-Thursday she shares her mornings with ten 3-5-year olds. More often than not, what happened during the past week will turn up in her next presentation. Sharing fresh, successful learning moments she has experienced with young children is her pleasure. Her journey from saying "we play for a bit before we get to the important stuff" to now, "play IS the important stuff," will motivate all early childhood professionals (and parents too!) to see play, and their role as teacher, in a different way. Denita has been a keynote presenter since 2009 and has co-authored three books with Jeff A. Johnson through Redleaf Press: Let Them Play: An Early Learning UnCurriculum, Let's Play, and Let's All Play.