Partnering to Support Quality Early Learning Experiences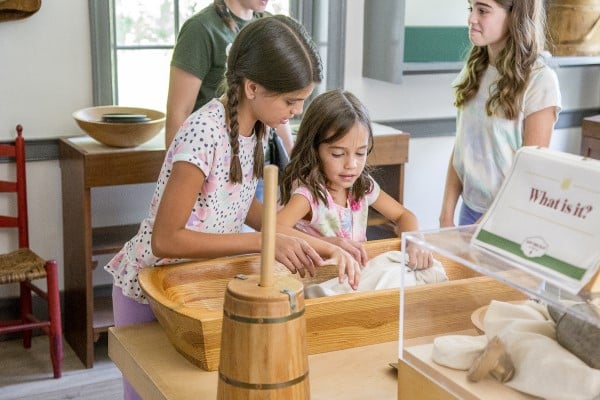 Conner Prairie is a landmark in central Indiana. It is a beautiful example of quality play-based experiences and is a natural partner for Child Care Answers (CCA). Together, we saw an opportunity to not only share resources but also share each other's expertise.
Child Care Answers – Who are we?
Child Care Answers is a part of Indiana's Child Care Resource and Referral Network. Our mission is to improve the well-being, care, and education for the whole child. So, what does this look like?
We focus our work on supporting quality early care and education. One way we do this is by supporting families through our free-of-charge services to help them locate and choose a quality child care program. Families also turn to us for quality parenting education and community-based resources. As findhelp navigators, we can refer families to local community organizations that provide specific social and/or financial supports.
Why support quality early care and education?
Young children are natural learners, and they thrive when their caregivers provide quality play-based opportunities. Because of this, another pillar of CCA's work is helping families understand how to spot quality child care and education. We have tremendous resources that help families identify quality care as they tour child care programs. However, we know that there are places within our community that already model and offer quality play-based experiences – enter Conner Prairie.
Partnership with Conner Prairie
Conner Prairie has been a wonderful partner and resource for Child Care Answers and the families that we support. Over time, we met and discussed the importance of quality early learning and how we can best support families in creating those experiences. We agreed that the foundation starts at home, and with this, we began developing the UNLearning Parent Education Series.
The UNLearning Series
The concept of unlearning for adults is the idea of peeling back the layers of learned experiences to reconnect with the excitement, freedom, and curiosity of play in our childhood. In the series, families learn how to take a step back, reconnect with their own inner child, and get practical ways to engage in play with their children at home and at Conner Prairie. Brandy Whitaker, director of education at Conner Prairie, presents the series by sharing her own experiences as parent and educator. Her knowledge and passion for child-led, play-based early learning is evident in all that she shares. Child Care Answers is grateful to host Conner Prairie as they share their wisdom about quality play and early education.
Watch the Series!
UNLearning Part One: Reconnecting to our Inner Child
Watch as Brandy Whitaker, director of education at Conner Prairie, guides us through the process of UNLearning. Together, we will learn what is UNLearning, how we begin the process, and why it is important to navigate play and learning with young children.
UNLearning Part Two: Diving Deeper with Conner Prairie
Watch an interview with Brandy Whitaker, director of education at Conner Prairie, as we discuss nurturing a culture of unlearning in our families and communities. Together, we will unpack different approaches to early childhood learning such as play-based, nature-based, and place-based. You will walk away ready and eager to play!
UNLearning Part Three: Exploring STEAM at Home
Join us on March 23, at 1 p.m., as we host Conner Prairies' Brandy Whitaker, director of education, and Ryan Shank, director of digital experiences, for an interactive walkthrough of their new digital space! Learn how you can bring STEAM learning to life at home utilizing Conner Prairie's digital content. Register.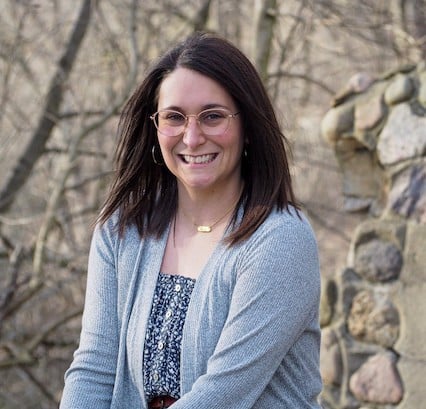 About the Author
Jamie Le Sesne Spears is an early childhood education professional offering 15 years of experience with an emphasis on special education and inclusive practices. Currently, she acts as the family engagement specialist at Child Care Answers. She has diverse career experiences that include teaching, content writing, and adult education. She is supported by supported by a Masters of Education in Special Education and a Bachelor of Science in Early Childhood Education.