DR. Martin Luther King, JR. Day celebration returns with new activities and Community Marketplace
Thank you for being an inspiring part of our 2022 Martin Luther King, Jr. Day celebration. Join us January 16, 2023, for this FREE event as we celebrate his legacy
"Injustice anywhere is a threat to justice everywhere. We are caught in an inescapable network of mutuality, tied in a single garment of destiny. Whatever affects one directly, affects all indirectly."
– Dr. Martin Luther King, Jr., Letter from a Birmingham Jail, April 16, 1963
Throughout the day, we will have activities, music, and discussions that will focus on the 1950s and 1960s Civil Rights Movement and the social justice issues of today.
Also, join us January 15 in the Lilly Theater for a FREE presentation and discussion of the documentary film, The First Rainbow Coalition. Click here for more details.
The Welcome Center and Lilly Theater will have a variety of experiences for all guests to enjoy
American Sign Language (ASL) interpreters will be available on site throughout the day.
Beginning at 11 a.m., visual artist and art educator Israel Solomon will construct a mural in real time that showcases the idea of social justice through artistic expression.
The Lilly Theater will host a spoken word poetry session at noon and also at 3 p.m., featuring Kelsey Johnson and Manon Voice. A reflection of Civil Rights speeches will inspire guests throughout the day.
At 1:30 p.m., Allison Victoria will take you on a musical journey of self-discovery with her engaging performance.
Activities Throughout the Day
Our new social justice quilt project in Makesmith Workshop will engage in the ideas and meanings of social justice symbols. You will be able to contribute and play an important role to what will be an ongoing annual project.
A host of activities will guide guests to explore voting rights and the question of housing and gerrymandering. We will look at the differences in Indianapolis between 1968 and now.
Meet and connect with local community groups throughout the day:

Versiti Blood Center of Indiana will be hosting a blood drive between 9:30 a.m. to 4 p.m. Schedule your donation with Versiti here.
Midwest Food Bank will be hosting a food drive and accepting food donations throughout the day.
Fishers Health Department will be offering COVID vaccinations and flu shots
Center for Africana Studies & Culture at IUPUI
Indiana League of Women Voters will be offering on-site voter registration
Sewa International
Indiana Humanities
Racial Equity Community Network of Fishers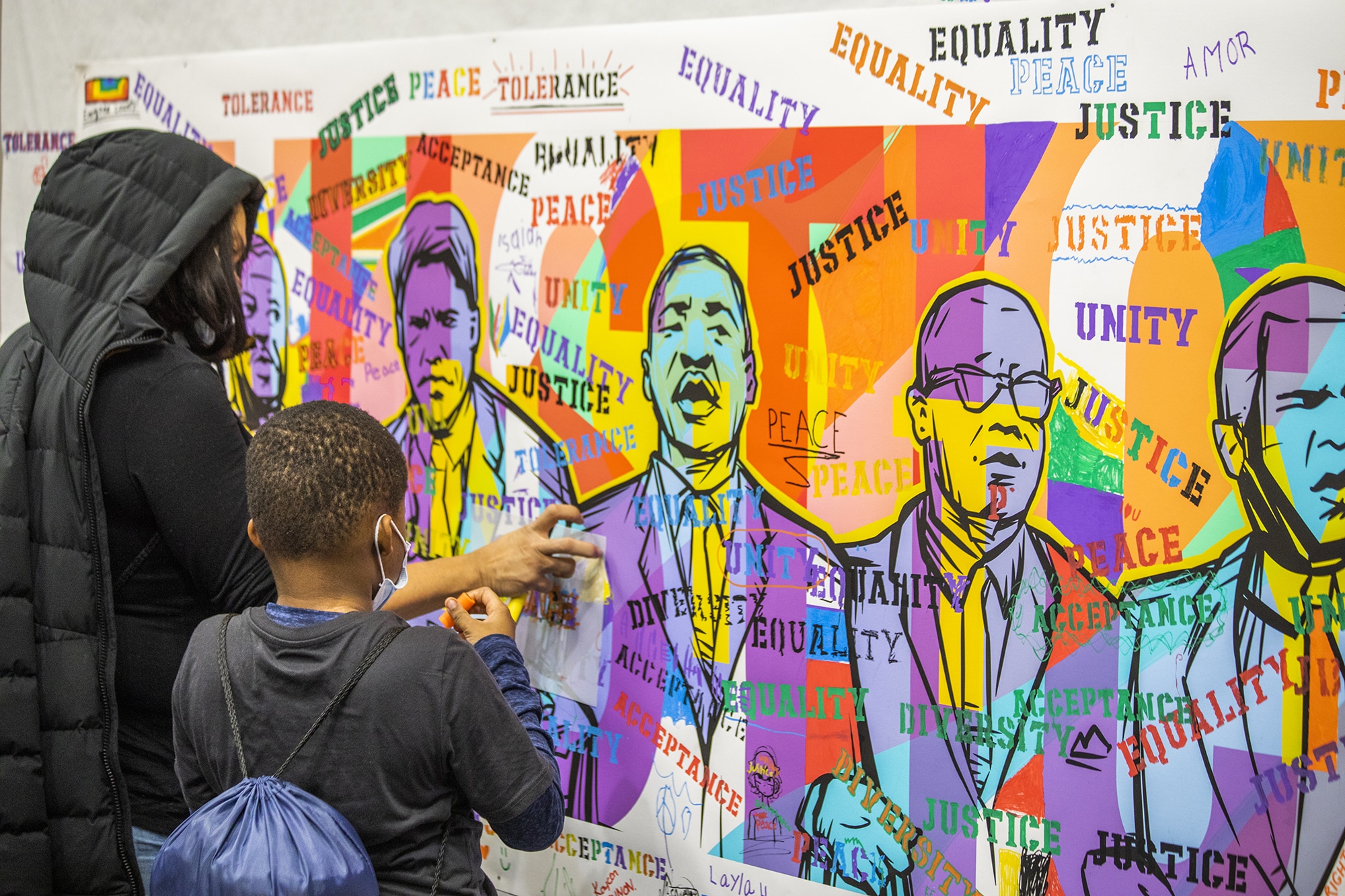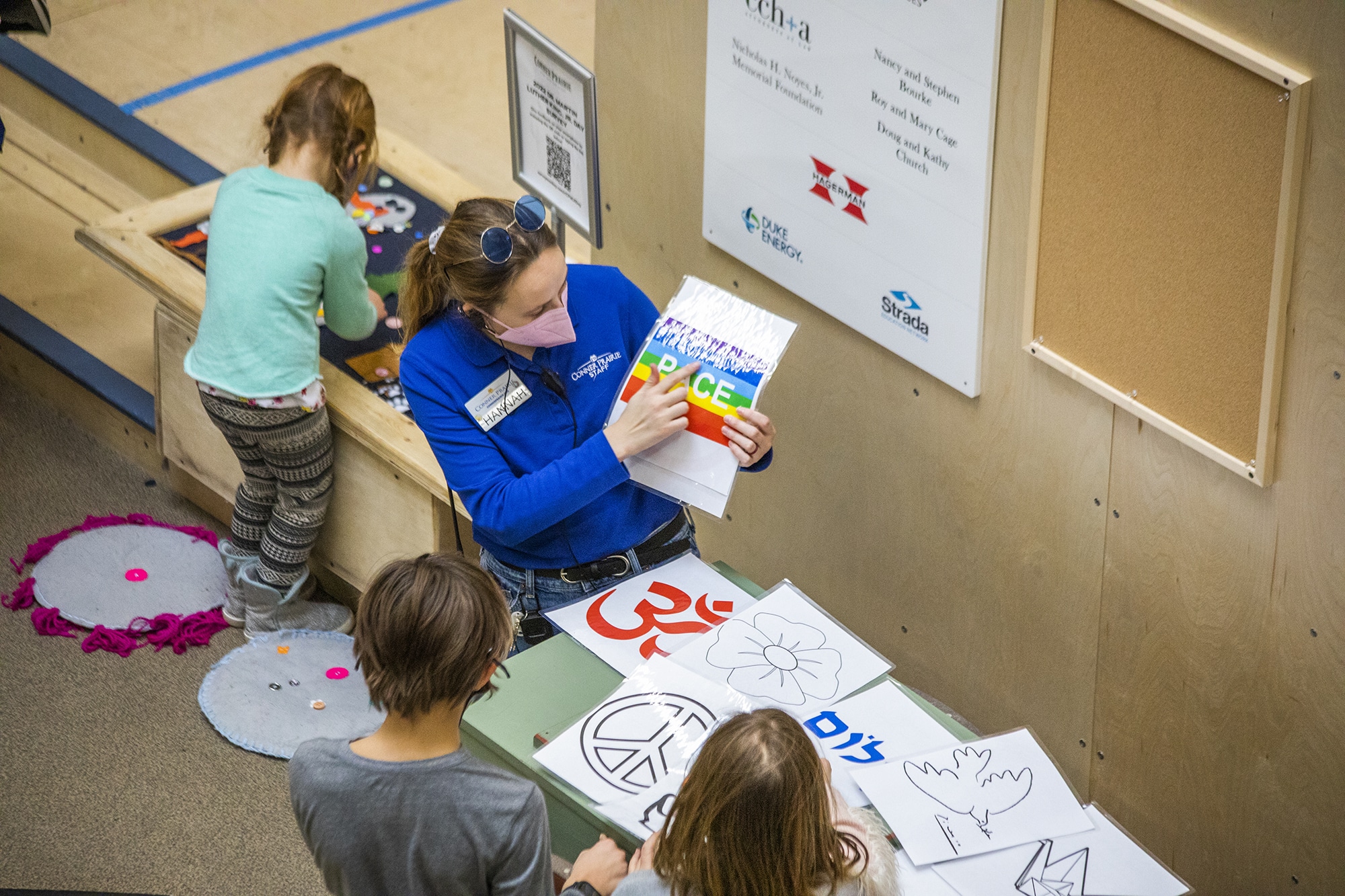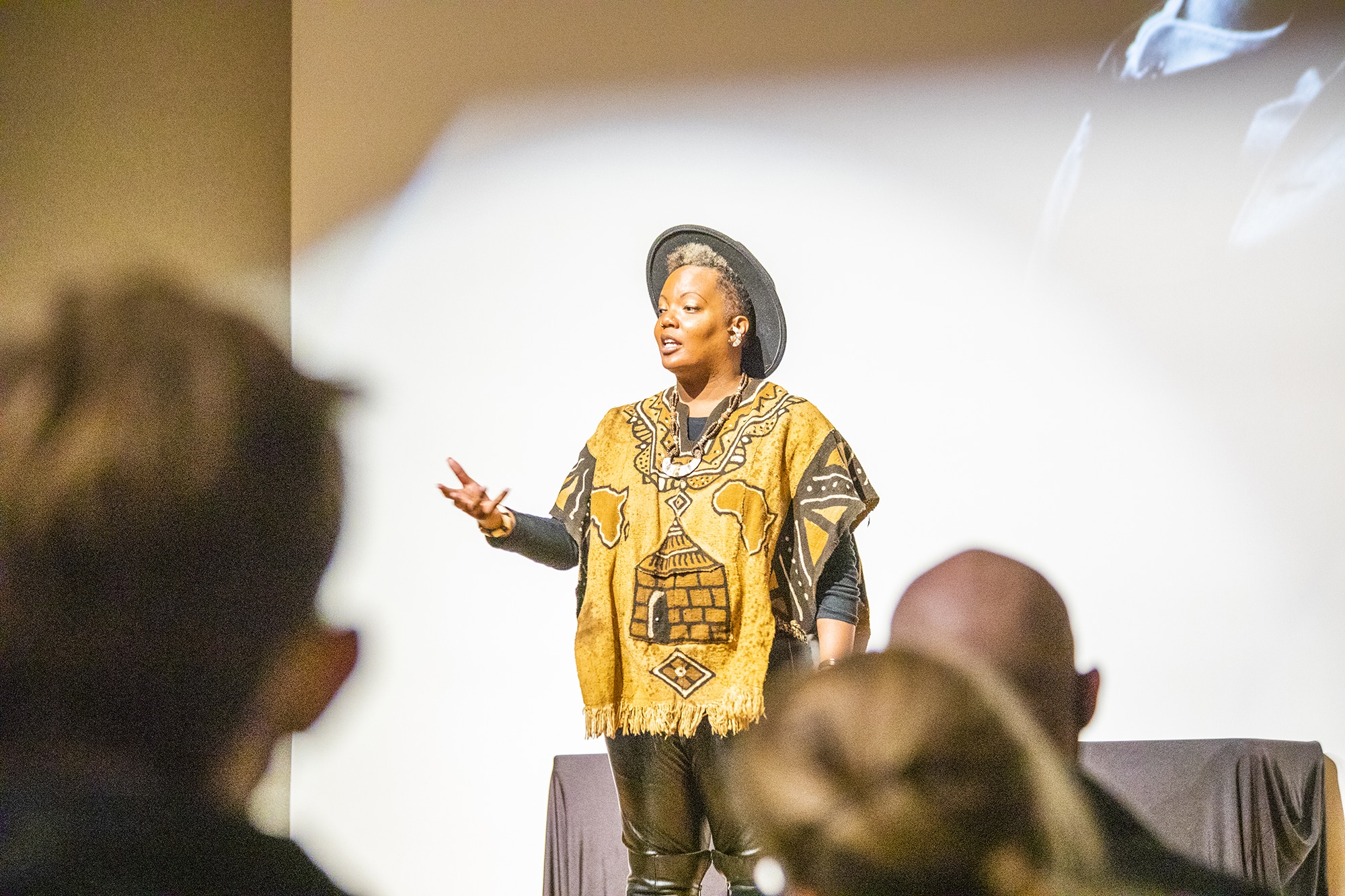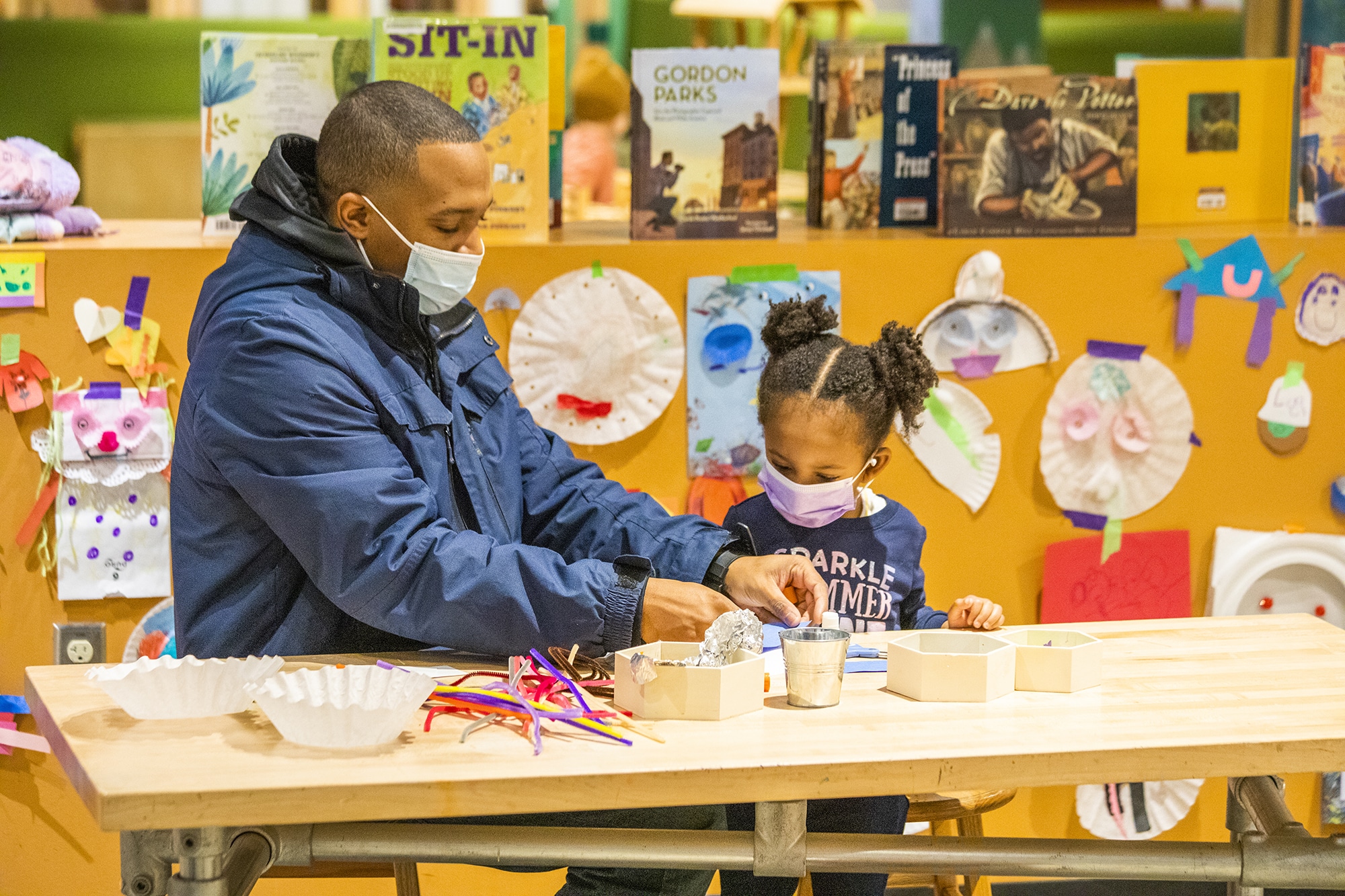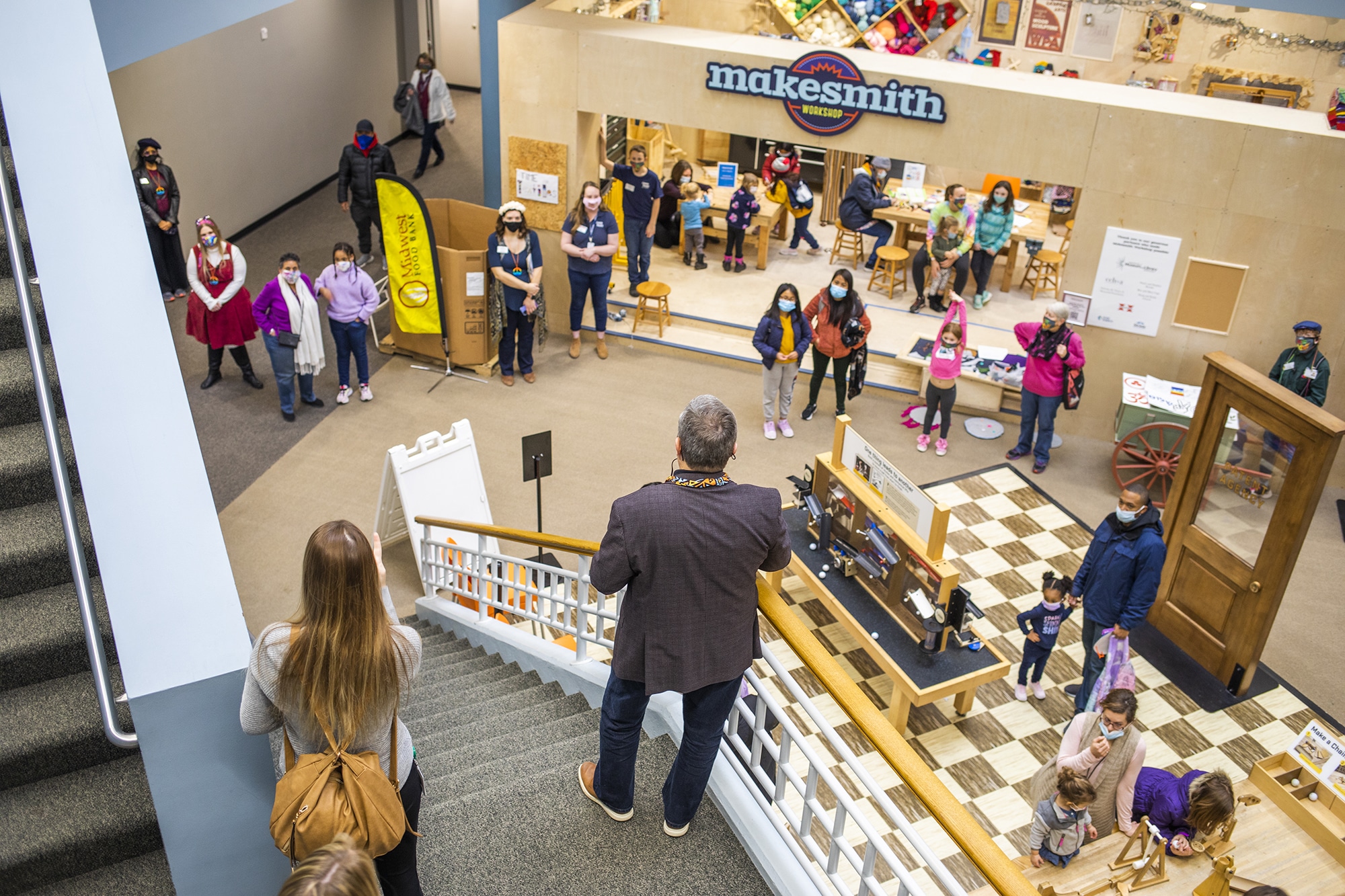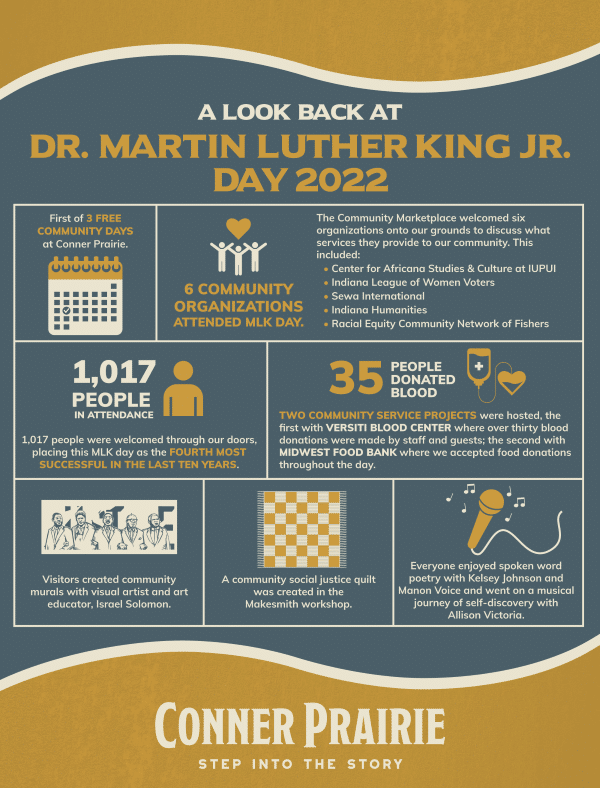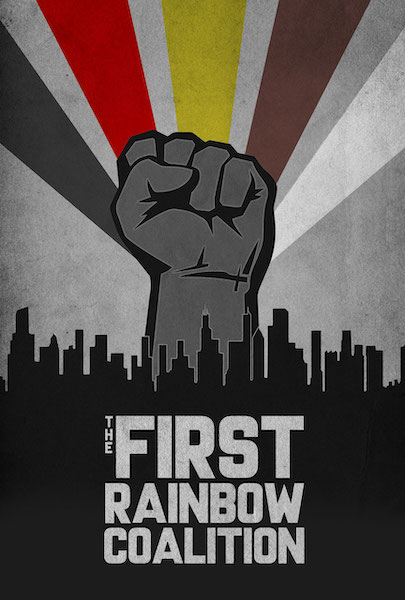 Join us in the Lilly Theater for a screening of the documentary film, The First Rainbow Coalition. Immediately following the presentation, we will have an enlightening discussion with Dr. Charlene Fletcher, Curatorial Director at Conner Prairie, and Ms. Sydney-Paige Patterson about the film as well as how communities today can speak out about housing discrimination.
Patterson is currently pursuing a PhD at Indiana University in African Diasporic History with a minor in India Studies. Her research examines transnational social movements throughout the twentieth century, focusing primarily on how Black Americans have inspired or contributed to the formation of radical movements for freedom around the world.
The discussion was livestreamed on our Facebook page and available below to view.