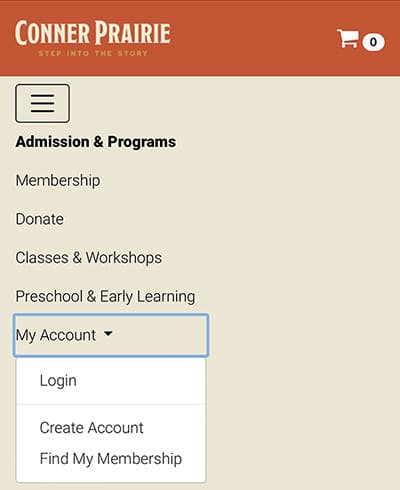 In the upper left corner, click the box with three horizontal lines to expand the menu, then click on "My Account" at the bottom of the menu to view additional options.
If you have created an account through our new online system on or after March 21, 2022, click "Login" to access your online Member account. If you had an online account prior to March 21, 2022, or if you have never created an online account with us, click "Create Account" and follow the steps to setup and login to your online account.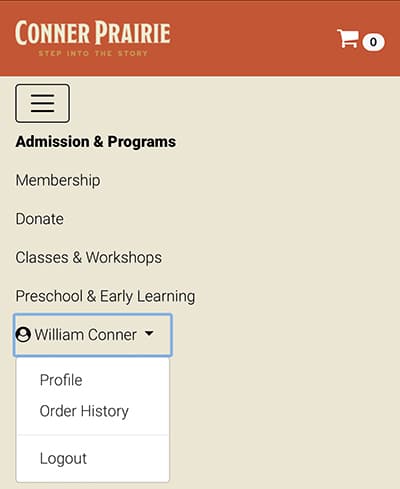 Once logged in, return to this same menu and click on "Profile."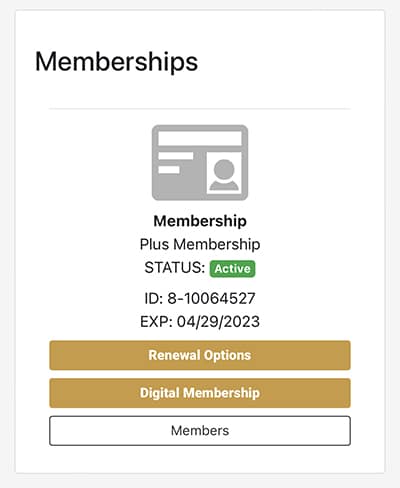 From your profile page, scroll down to your Memberships section and click the button for Digital Membership.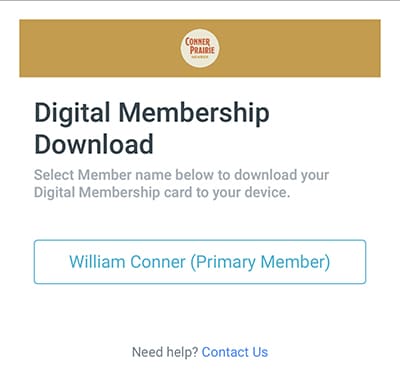 On the download page, click on the name of the member whose digital card you wish to download.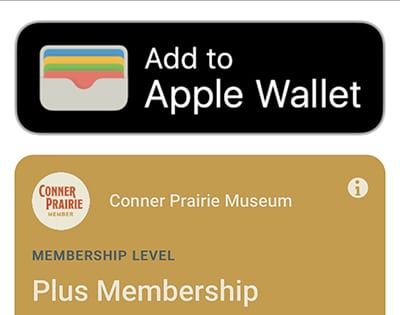 Click the "Add to…" button at the top of the screen to download your digital membership card to the appropriate wallet app on your mobile device.
Note that Android users will need to install the WalletPasses app on the device that you wish to save your digital membership card.