Conner Prairie to Host First Deaf Heritage Day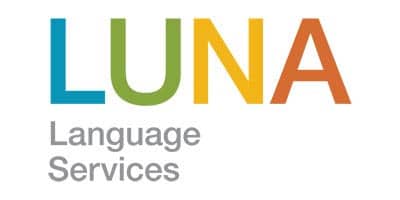 Unveils New Indiana Deaf History Experience
Indianapolis, Indiana, September 6, 2019 – Conner Prairie is proud to partner with the Indiana School for the Deaf and LUNA Language Services to embrace and celebrate Deaf history in Indiana.
William Willard became the first Deaf man in the history of our country to found a school, opening the doors to the Indiana School for the Deaf in 1843, then known as the Willard School. The Indiana School for the Deaf now hosts a historical library, rich in Deaf heritage, offering 204 volumes with 18,000 pages of publications including school newsletters, senior numbers and yearbooks. The Conner Prairie Team has collaborated with the Indiana Deaf History Museum to tell the story of Willard and expand on the rich history of the Deaf community here in Indiana.
Richard Cooper, Vice President and Chief Programs Officer at Conner Prairie, has been working hard with his team to improve the accessibility and inclusivity of their experiences to all community members. "We are always looking to expand on the communities that we welcome to Conner Prairie and tell the stories of the cultural communities that truly represent the greater Indianapolis area," said Cooper.
Cooper's team has partnered with Rebecca Buchan, Director of American Sign Language (ASL) Services, and Tiffany Hanson, Outreach and Engagement Manager with LUNA Language Services, to plan Deaf Heritage Day, a kick-off event to unveil the new experience and to welcome the Deaf community to enjoy Conner Prairie. Deaf Heritage Day will be held on Saturday, September 28, from 11 a.m. – 3 p.m. LUNA Language Services' ASL interpreters will be strategically placed throughout Conner Prairie to accommodate self-guided touring as well as options for timed tours. Guests will pay general admission to Conner Prairie to enjoy the day. for Deaf as well as hearing guests.
"Conner Prairie is a unique museum because they offer live historical interpretation of their exhibits for their guests to enjoy. The challenge with this type of experience can be communication barriers when the guests don't speak English," Hanson stated. "LUNA is excited to provide ASL interpreters for this event to include and embrace our Deaf community members in enjoying the full Conner Prairie experience."
For more information or media requests, contact Tiffany Hanson, Tiffany@luna360.com, 765-437-1142
###
LUNA Language Services is a translation and interpretation company founded and headquartered in Indianapolis. We believe language access is a right and that all people, regardless of background or communicative ability, should be able to acquire the resources they need to live a full life.
###