Conner Prairie Selected to Receive $104,500 Grant from the Institute of Museum and Library Services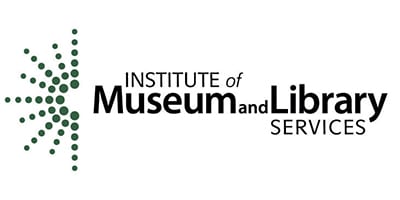 Conner Prairie Selected to Receive $104,500 Grant from the Institute of Museum and Library Services
Museum Empowered Grant will allow Conner Prairie to fulfill its promise of providing inclusive experiences for ALL
FISHERS, Ind. (September 13, 2019) – In partnership with the Central Indiana Community Foundation, the International Coalition of the Sites of Conscience and others, Conner Prairie has received a $104,500 Empowering Museums Grant from the Institute of Museum and Library (IMLS) Services. This grant award will help Conner Prairie address institutional and community challenges related to diversity, equity, accessibility, and inclusion (DEAI) and strengthen its relevance to the communities it serves by implementing new policies, procedures, and training. The grant, part of the highly competitive IMLS program, is one of 18 issued this year in the United States totaling over $2.6 million in awards.
Conner Prairie will leverage its successful model for visitor engagement, "Opening Doors," to drive and support this new work focused on formulating a comprehensive plan to create systemic organizational change and community impact. "Opening Doors" is the result of in-depth research which examined ways the museum understood its interpretive interactions with visitors. The results revolutionized the museum field by changing the way educational missions and visitor experiences were approached across the country. Since 2004, Conner Prairie has led the museum field with its visitor-centric "Opening Doors" philosophy, the very foundation being inclusion.
This grant will allow the museum to build on the success of "Opening Doors", and develop the new "Opening Doors to Inclusion" initiative which will ultimately incorporate lessons learned from a focused 2-year period of DEAI exploration, analysis, planning, and practice. The framework for "Opening Doors to Inclusion" will be built by layering what we have learned from the past fifteen years of "Opening Doors," and will better position us to grow DEAI programming and intensify efforts to recruit a more diverse workforce with a commitment to community reflectiveness.
The goal of Museums for America (MFA) grants is to support projects that strengthen the ability of an individual museum to serve its public. Museums Empowered: Professional Development Opportunities for Museum Staff is a special MFA initiative with the goal of strengthening the ability of an individual museum to serve its public through professional development activities that cross-cut various departments to generate systemic change within the museum.
With this award, Conner Prairie will address institutional challenges relating to diversity, equity, accessibility, and inclusion (DEAI) and strengthen its relevance to the communities it serves working with external consultants and leveraging our "Opening Doors" philosophy. Based on these findings, the museum will formulate a comprehensive plan to foster systemic change. "We have taken on the difficult and exciting work of embracing DEAI as a major driver for how we work with each other and with the experiences we deliver to our members and guests." Said Norman Burns, President, and CEO of Conner Prairie Museum. "This grant will help us provide the best experiences possible to ALL people."
"As centers of learning and catalysts of community change, libraries and museums connect people with programs, services, collections, information, and new ideas in the arts, sciences, and humanities. They serve as vital spaces where people can connect with each other," said IMLS Director Dr. Kathryn K. Matthew. "IMLS is proud to support their work through our grant-making as they inform and inspire all in their communities."
About Conner Prairie
Spanning more than 1,000 wooded acres in Central Indiana, Conner Prairie welcomes more than 400,000 visitors of all ages annually. As Indiana's first Smithsonian Institute affiliate, Conner Prairie offers various outdoor, historically-themed encounters and indoor experiential learning spaces that combine history and art with science, technology, engineering and math to offer an authentic look into history that shapes society today. Conner Prairie is a 501(c)3, nonprofit organization – accredited by the American Alliance of Museums – that relies on grants and philanthropic donations from individuals, corporations and foundations for sustainability and growth. Visit connerprairie.org or call (800) 966-1836 for admission dates, hours, ticket prices and opportunities to donate and volunteer.
About The Institute of Museum and Library Services
The Institute of Museum and Library Services is the primary source of federal support for the nation's libraries and museums. We advance, support, and empower America's museums, libraries, and related organizations through grant-making, research, and policy development. Our vision is a nation where museums and libraries work together to transform the lives of individuals and communities. To learn more, visit www.imls.gov and follow us on Facebook and Twitter.
###
CONTACT
Christine DeJoy
Director of Public Affairs
Conner Prairie
dejoy@connerprairie.org
(317) 776-6000