The Conner Prairie Site Master Plan lays out a vision and a series of projects for development over the next few decades.  The Master Plan addresses not only new exhibits, buildings, access points, and infrastructure projects, but also plans for the green spaces:  woodland, riverbank, wetlands, and the prairie for which Conner Prairie was named.  The Plan is the result of 10 months of collaboration during 2017–2018 between Conner Prairie leadership, the Site Master Plan Task Group, the Conner Prairie Board of Directors, and more than 64 external stakeholders. In total, more than 225 people were engaged.
As one of the country's preeminent living history museums, Conner Prairie will harness the White River as a resource for its growth.
Like museums all across the country, Conner Prairie is meeting the challenge of engaging an evolving audience, ever more diverse in background, age, and accessibility, while striving to remain relevant and even critical in our educational and cultural landscape.  Conner Prairie Museum has a tradition of innovation and is nationally recognized.  The Museum is Indiana's first Smithsonian Affiliate and recipient of the National Medal for Museum and Library Science "Top Honor." The Giving Voice Initiative was recognized by the American Association for State and Local History with a 2019 Award of Excellence. Conner Prairie is recognized as one of 250 Sites globally by the International Coalition of Sites of Conscience. The Museum has programs for dementia awareness and inclusion, and for those with autism and sensory developmental challenges.
Initiatives of the Master Plan
The following projects further illuminate our vision of the Master Plan. These initiatives help build a lasting impact at Conner Prairie for decades to come. Explore each project and their relationship to our mission.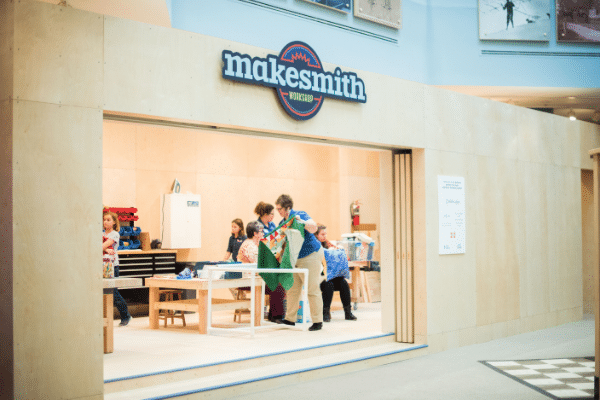 Through various types of tools and materials, Makesmith Workshop was designed to pilot hands-on experiences with guests. allowing the Museum to better understand what the needs of tomorrow will be in the maker movement.
See the project, what we learned & its next iteration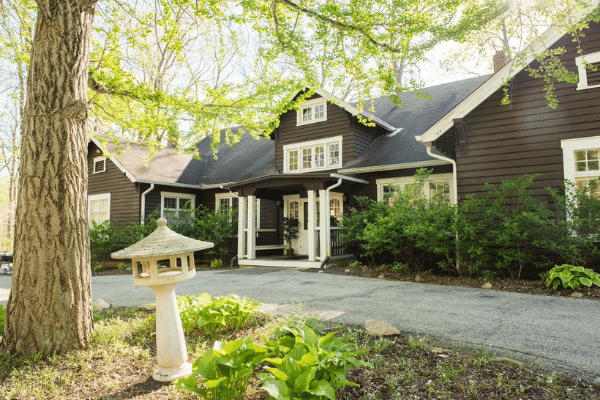 Shen Ho Shi was originally used as Eli Lilly's summer home. Through an extensive restoration and expansion project, the house continues to make a lasting impact on the community, preserving Lily's legacy and interest in Chinese art and culture. The space now includes The Bluffs, build in partnership with Ritz Charles, and serves as a welcoming gathering place for special events.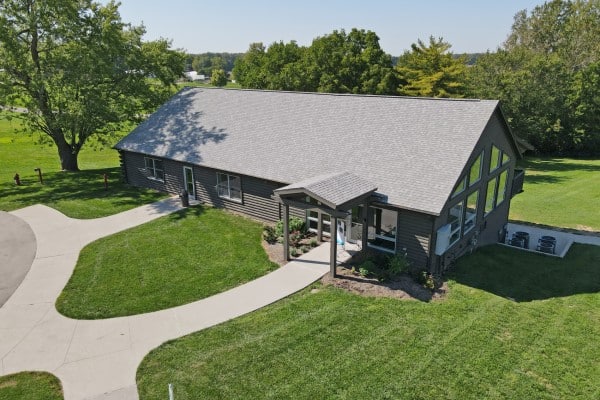 With the remodel and expansion of our Prairie House, this space has become home to our residential teacher program, and first ever Museum school. When not used during the school year, it's home to our ever-growing Summer Camp program.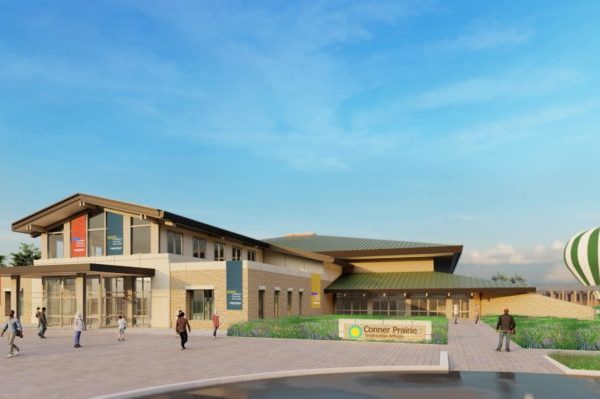 Experience Center Transformation
The Prairie Pathways Campaign will provide funding for a  renovation of the current Welcome Center to become a true Museum Experience Center. With our visitors in mind, we will improve how visitors enter the Museum and how they access Prairietown.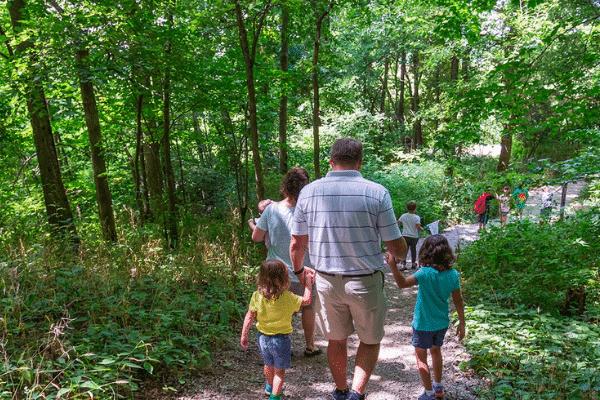 Transformational Outdoor Nature Experience
Many people visit Conner Prairie and enjoy the beautiful natural landscape, not realizing that the White River is just a few steps away from their normal path.  Extending our trails to the shoreline of the White River would transform their outdoor experience.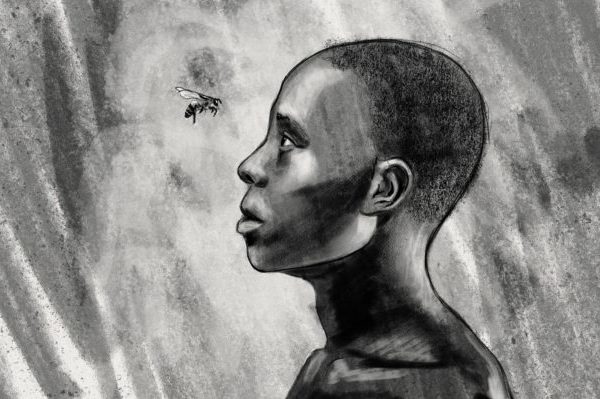 Promised Land as Proving Ground
Expected Completion:
Summer 2023
Promised Land as Proving Ground covers 500 years of African American history from pre-colonial Africa to the present day and specifically explores the development of African American faith ways and their expression through food, music and dance, and activism from traditional African religion to the African American church.
The above experiences are funded by Prairie Pathways Campaign.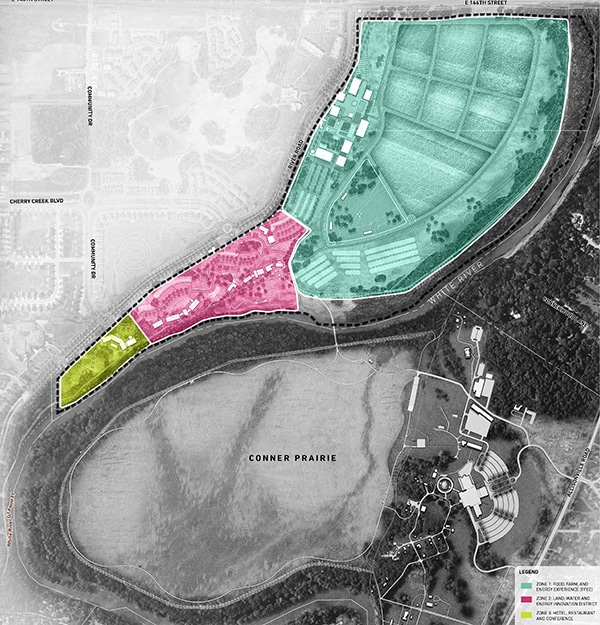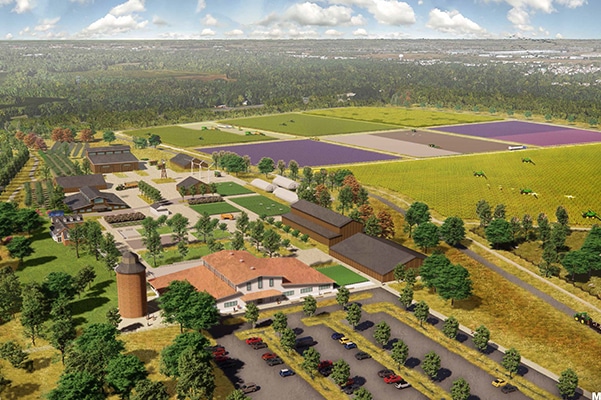 Food, Farm, and Energy Experiences
The Food, Farm, and Energy Experience is a transformational idea that is centered around the legacy of Eli Lilly's experimental farming in the 20th century to explain food production, farming, and energy production in the 21st century. The Food, Farm, and Energy Experience will present engaging and interactive experiences and will showcase innovation in agriculture and inspire everyone to pursue solutions to feed and power the world.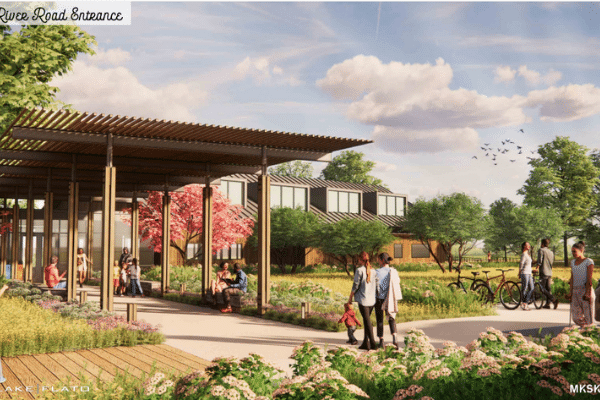 White River Education and Ecology Center
The Conner Prairie White River Education and Ecology Center is an opportunity for Conner Prairie, neighboring municipalities, and higher education institutions to come together to create environmental education, programming, and research.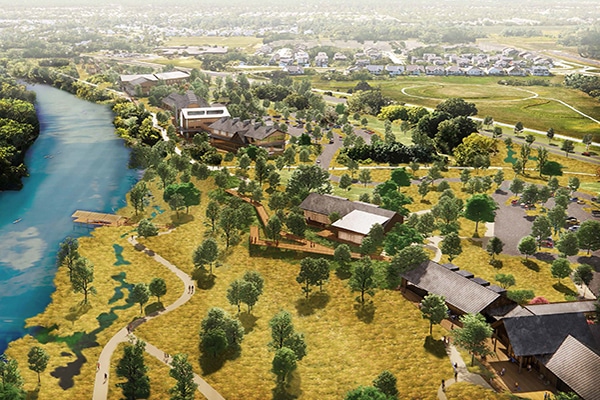 Unique lodging opportunities will further support innovation, economic development, and tourism on the westside. Other opportunities including food service, meeting and conference space overlooking the White River, which has the potential to convene conferences on environmental sustainability, stewardship, and workforce development.
Grounded in history, with a tradition of innovation, Conner Prairie remains committed to creating engaging, educational experiences for everyone, now and in the future.