Conner Prairie Debuts Local Students' Social Activism Documentary on MLK Day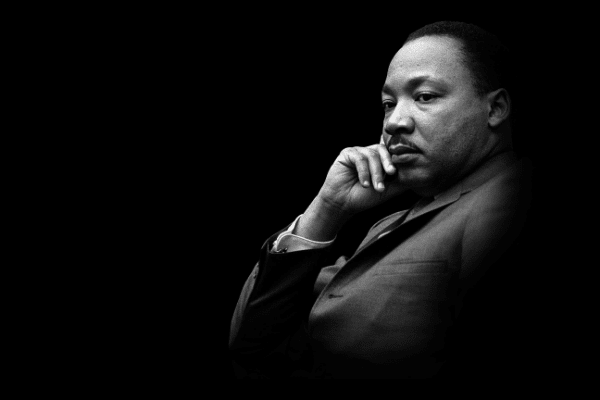 New online experiences and free admission day celebrate Dr. King's work
January 6, 2021
INDIANAPOLIS – This year, Conner Prairie will honor the legacy of Dr. Martin Luther King, Jr. in a new way, premiering an online exhibit that can be safely explored from home.
Dr. Martin Luther King Jr.: Legacies of Social Justice examines historical moments in the civil rights movement and relates them to what is happening in our world today. The online exhibit examines the history of the nonviolence movement, drawing a clear line from the mid-twentieth century to present day American life.
Debuting as part of this new virtual exhibit is MLK's Lasting Legacy, a documentary created by four Lawrence High School students during their time as 2020 Conner Prairie Activists in Residence. Produced by WFYI. the short film speaks on Dr. King's important work and how it has evolved into today's Black Lives Matter movement. It will debut on MLK Day (Monday, January 18) on ConnerPrairie.org. The documentary trailer can be previewed here.
"We're excited to be showcasing this important work, created by young Indiana performers during their time in residence at Conner Prairie," said Norman Burns, president and CEO. "We believe that everyone makes history and that relevant history is inclusive history. Dr. King's legacy is more relevant today than ever before as our country works to eliminate systemic racism. We're proud to have given these local students a platform to reflect on where we've been and how far we've yet to go when it comes to activism and social change."
In addition, guests can enjoy other online activities centering on the life and legacy of MLK, and a day of free admission to Conner Prairie's outdoor grounds, as the museum honors Dr. King.
To help prevent the spread of COVID-19 and protect the health of guests and staff alike, tickets must be reserved in advance, with timed entries scheduled to adhere to attendance limitations. For more information and to reserve tickets, visit: connerprairie.org.
About Conner Prairie
Spanning more than 1,000 wooded acres in Central Indiana, Conner Prairie welcomes more than 400,000 visitors of all ages annually. As Indiana's first Smithsonian Institute affiliate, Conner Prairie offers various outdoor, historically-themed encounters and indoor experiential learning spaces that combine history and art with science, technology, engineering and math to offer an authentic look into history that shapes society today. Conner Prairie is a 501(c)3, nonprofit organization – accredited by the American Alliance of Museums – that relies on grants and philanthropic donations from individuals, corporations, and foundations for sustainability and growth. For more information visit connerprairie.org.
###