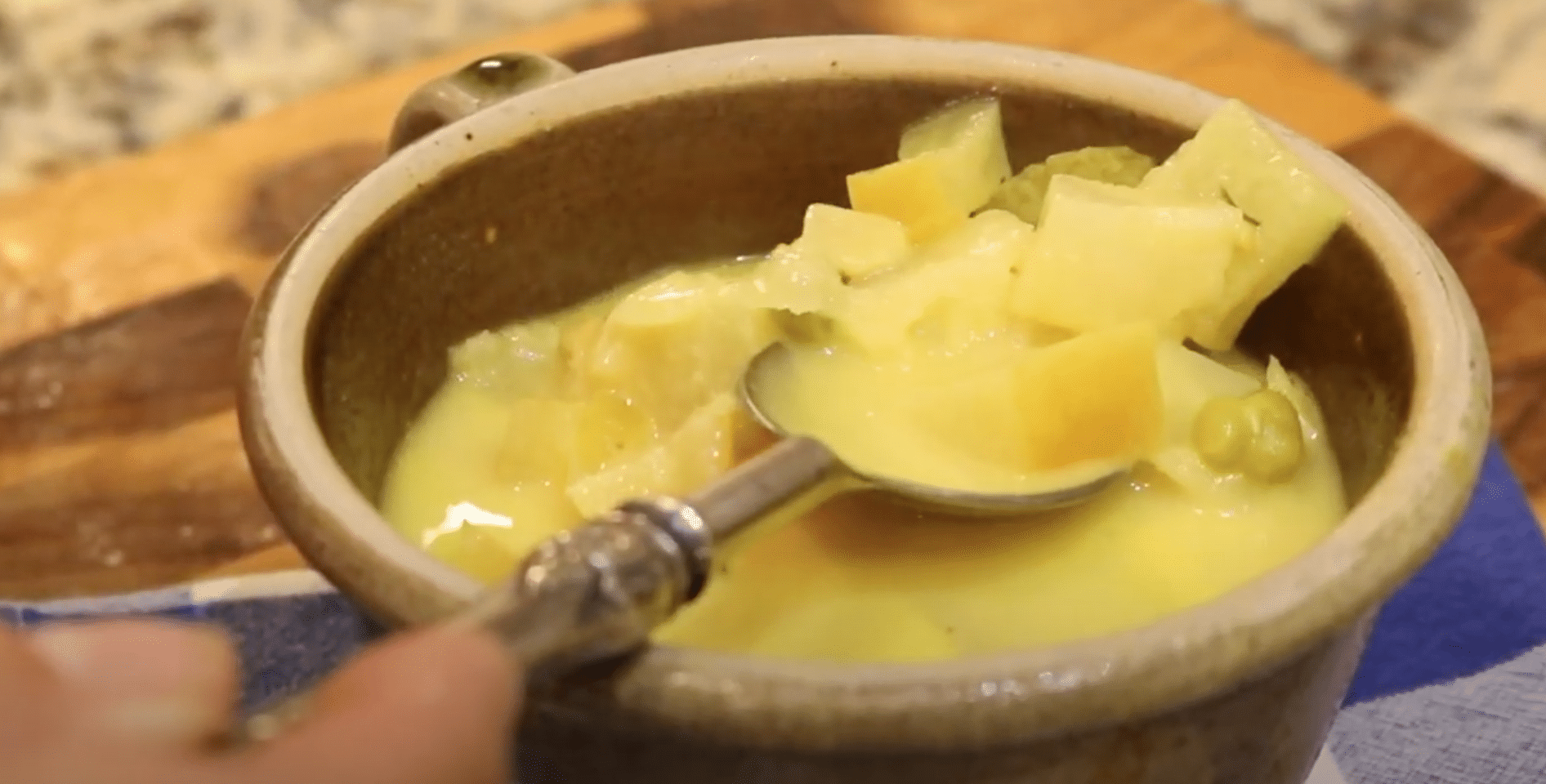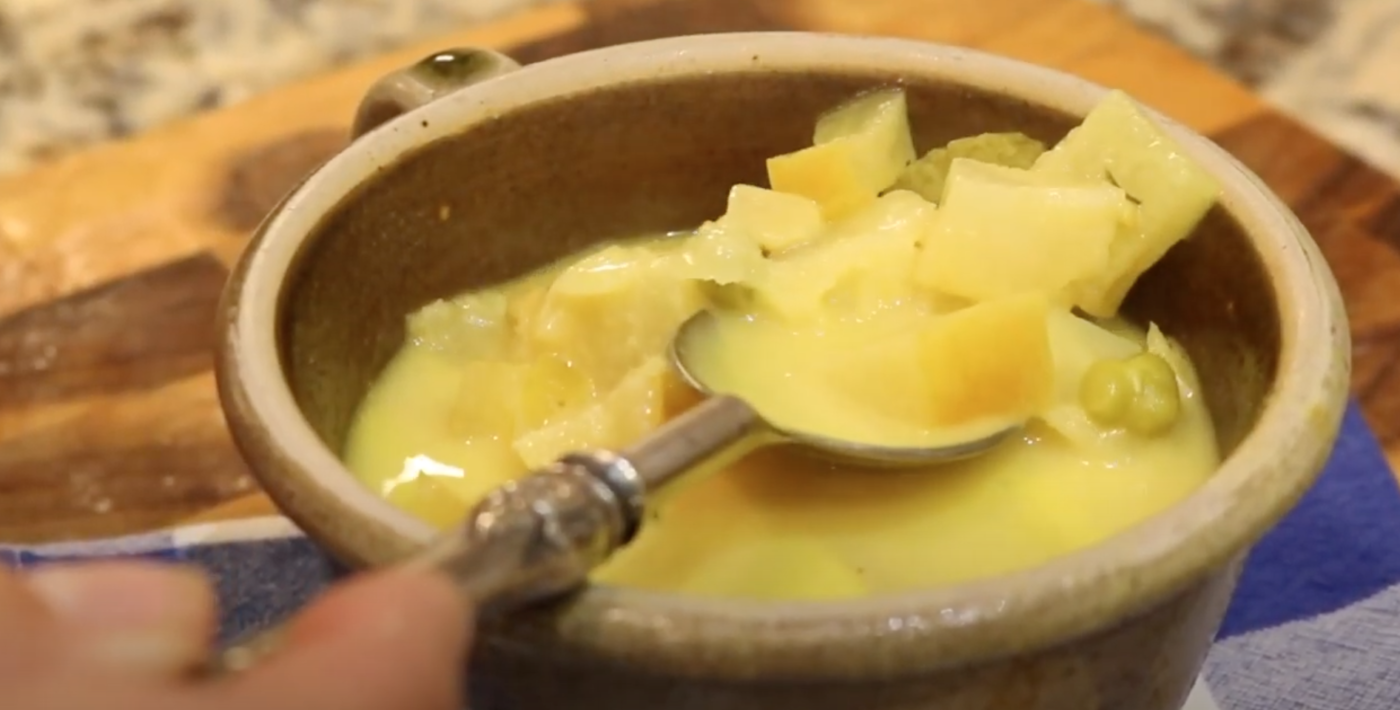 Chicken Curry Soup Recipe
What You'll Need:
1 1/2 chopped apples
6oz frozen soup veggies
6oz frozen russet potatoes
6oz chopped chicken breast, cooked
1 tablespoon curry powder
1/2 teaspoon each of coarse salt and ground white pepper
1 teaspoon fresh thyme
32oz chicken stock
1/4 cup apple cider
1 cup cream
Instructions:
In a saucepan, bring chicken stock, apple cider and cream to a boil.
Add the potatoes and vegetables.
Add curry powder, apples, salt. Then the fresh thyme sprigs and white pepper.
Stir and bring back to a boil.
Reduce heat and simmer for 20 minutes.
Then add the chicken breast and simmer for 5 more minutes.
Serve and enjoy!