What Food Reveals About Ourselves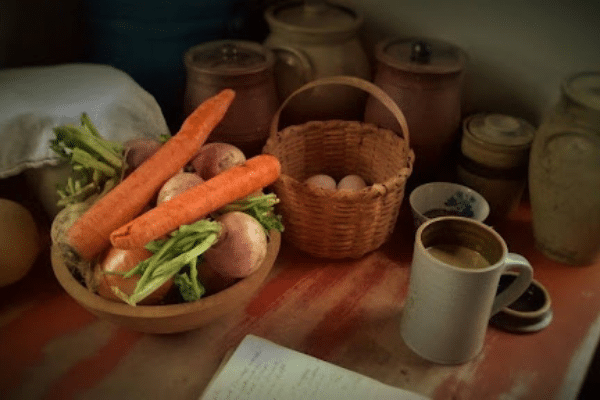 Whether you are indoors or outdoors, resting on cushions on the floor or sitting in front of TV trays on living room couches; every day, in every home, a table is set for people to gather around and eat. Depending on social, cultural, religious, and economic status, the setting changes. What doesn't change is the act of community that accompanies mealtime.
While wandering the historical areas at Conner Prairie, you'll come across folks tending to gardens, stoking cooking fires, harvesting, prepping, preparing, and preserving. We give purposeful attention to interpreting and demonstrating historical foodways, because – quite literally – food is life. Still, you might ask how food can be present at an historical museum?
How Food Traditions Recreate History
Take a moment to think about the dishes that regularly appear in your meal rotation. Where did those recipes originate? More likely than not, one or more are comfort-food dishes you ate as a child. You may have made adjustments to the ingredients here and there, but that taste connects to a family history of shared fulfillment. When you cook the food you grew up with, you are recreating history: personal, familial, cultural, and regional. There are few things more cherished than a recipe passed down from one kitchen to another.
I grew up with things like chipped beef on toast and boiled pork in sauerkraut, "Add a whole apple to avoid gas," my mom told me. When I mentioned to my mother that it was nice that we'd carried on her German and my father's Irish traditions in our family foodways, she laughed and told me we ate so much sauerkraut and cabbage because we were poor! In reality, these staple dishes had been inherited by my parents from their own families' Depression-Era cooking styles and immigrant recipe books.
In the small Michigan town where I grew up, herbs like oregano were exotic and unusual stand-outs from the salt and pepper of our household. Who knew much about spice in the 1970s? Even so, our whole neighborhood was full of flavor. As a child, I remember eating Mrs. Parros' cabbage rolls (a recipe passed down to her from her Polish mother) and being amazed by the mix of sweet and sour, garlic and tomato. Mrs. Rebottero's Italian lasagna was a delight I had never experienced before. Mrs. Pizana's tamales and enchiladas opened doors to even more exciting flavors; I still recall with fond pleasure the unduplicatable meld of toasted corn, milky refritos, cheese, and lettuce of the chalupas I ordered religiously at the hole-in-the-wall Chilean House restaurant my little hometown was blessed to have. Whenever I go back for a visit, I pick up Bavarian-style pretzels from Lev's Bakery and the amazing Midwestern version of war su gai (ABC chicken, fellow Michiganders) from our go-to Chinese restaurant, Lotus Palace. It wasn't until I ate outside my household that I realized how wide and full of variety the world of food really was.
We're so lucky in the U.S. to have this culinary melting pot that brings new flavors, cooking styles, traditions, and foods and flavors to our tables. These days, we dip tortilla chips into bowls of salsa like dipping French fries into ketchup – with little thought that all of these foods arrived in our diet from other places. Corn and tomatoes originate in Mexico and South America and ketchup is a much-tinkered-and-tweaked descendent of a Chinese condiment phonetically translated catsup.
The Cultural Impact of American Foodways
While modern preservation techniques and convenience food allow us to expand our palates with an amazing reach, the real broadening of American foodways is the cultural impact of passed-down recipes, flavors, techniques, and ingredients/substitutions brought to this country from somewhere else.
French epicure Jean Anthelme Brillat-Savarin famously said, "Tell me what you eat, and I will tell you what you are." If we give just a little consideration to what we put on our tables each day, it's clear how true this statement is. Our personal history – and the history of our neighbors and larger world community – have an indelible influence on who we were, who we are, and how we eat.On Saturday, August 21st, we're placing a special focus on 19th century foodways across our grounds. From the influences of Native Americans, immigrant settlers, along with ingredients adapted to availability, come and explore with us the historical foodways that influence how we set our modern tables. Join us for Explore Historical Cooking. Learn more here.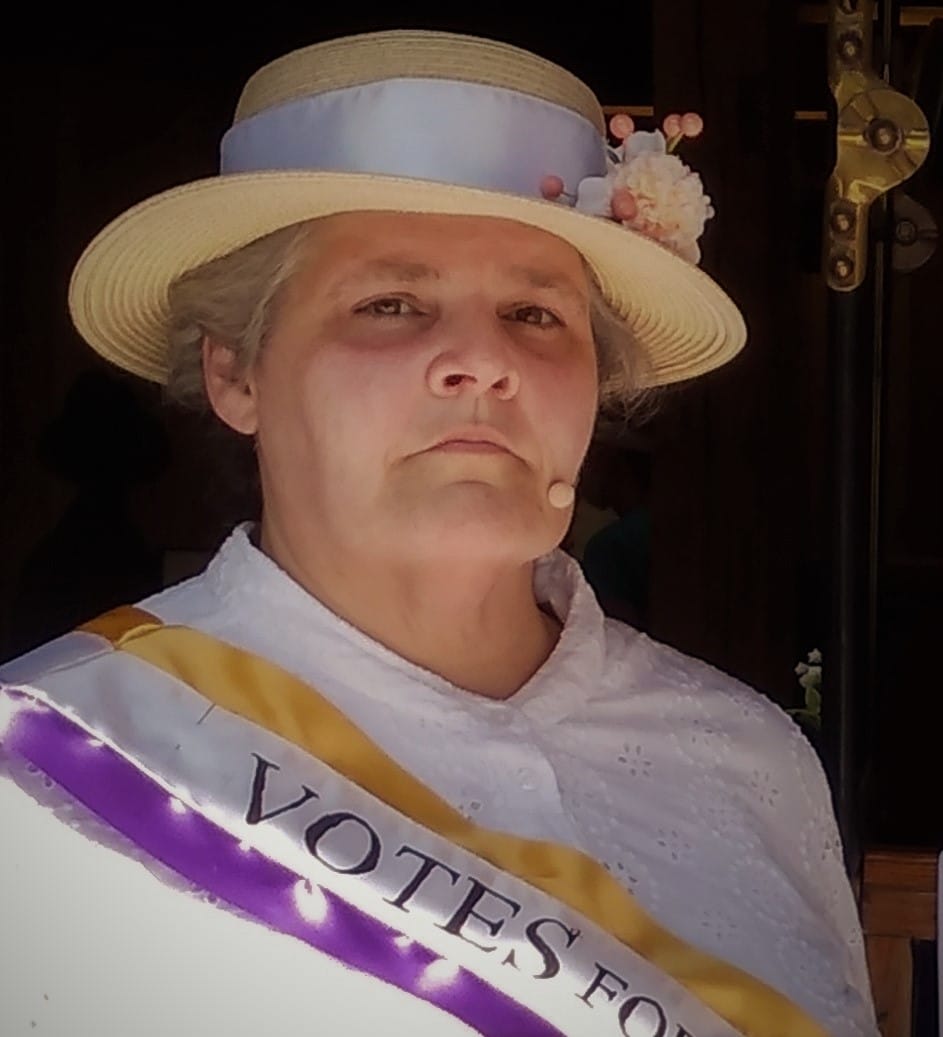 About the Author
As a Program Developer at Conner Prairie, Kim McCann creates programming content and helps to implement special events. She is an award-winning storyteller, hobby mixologist, and a lover of poetry.