Wedding Traditions Throughout History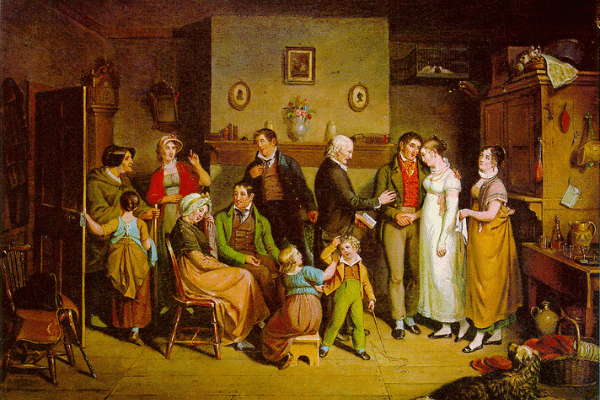 When we think of weddings, we first think of three words: money, money, and money. An elaborate white dress, DJ's lighting up the dance floor, and a feast fit for a king are all staples of modern weddings, but this has not always been the case. In the early 19th century, weddings often featured less guests, less pizzaz, but the same amount of love. While weddings were often simpler affairs involving close neighbors, friends, and relatives, the core values symbolized in wedding ceremonies, such as love, lifelong commitment, and new beginnings, remain largely unchanged from the weddings of yesteryear.
19th-Century Wedding Dress Traditions
One of the largest differences in weddings of the early 19th century and today is the wedding dress. Modern brides often pursue the perfect dress in the hopes of feeling like a princess on their special day. Pop culture is both born out of and feeds that quest. Shows such as Say Yes to the Dress, follow women as they bring their family to the wedding dress boutiques to find the perfect dress. With price tags climbing into the tens-of-thousands of dollars, not all brides are able to fit the perfect dress into their budget. These budget constraints are not new for soon-to-be brides though. For many women in the early 19th century, their wedding dress was simply their best dress, as it was impractical to spend large sums of money on creating a new dress that would only be worn once. Even royalty felt the constraints of practicality, such as Queen Victoria, who repurposed her 1840 wedding dress for other functions.[1]
This is not to say that wedding dresses were never fancy, though. In the summer of 1840, over 200 people crammed into the family home of Catherine M. Noble Davidson to watch her wedding. Catherine wrote her friend a description of her appearance during the ceremony. Her dress was, "…White Satin very rich and thick dead white. The bosom made with folds across, with one row of shell trimming around the neck, two rows on the sleeves. The skirt long without any trimming, deep blonde on the sleeves. My gloves white kid satin on the tops and edged with blonde. My hair was plaited behind and my Grecian curls were curled very beautifully and worn behind curls in front. Mock orange blossoms were sent to me to wear in my hair. I wore them in front buried in my curls and beautiful white rose in behind."[2] Catherine Noble's wedding became one of the big social events of the year. Over 200 people crammed into the family's home and the front yard to watch the ceremony. The Met Collection includes a wedding dress from the same period that reflects a much simpler fashion that likely would have been more commonly worn by brides.
Wedding Ceremonies in the 1800s
Next to the wedding dress, the biggest part of a wedding is the ceremony itself. 19th-century couples often held the ceremony at the home of the bride and it typically took place around noon. A short affair, it included an exchange of vows and a dinner feast and dancing afterwards. Traveller's accounts are tremendous sources for capturing the lives of everyday people who often are absent from the history books. D. Griffiths Jr. wrote Two Years Residence in the New Settlements of Ohio, first published in London in 1835 and in it he describes a wedding ceremony in Ohio. "According to the etiquette of the country the marriage takes place at the house of the bride; and the service is simple enough.".[3] Scripture would be read by either the minister or justice of the peace and then the couple would join hands and recite their vows. Another traveller's account, this time Morris Birkbeck in 1818, writes that the ceremony took place at the bride's home, had scripture read, asked if there were any objections, and then the couple recited their vows and the ceremony was over.[4] A simple formula.
Early 19th century weddings were above all else a community event that involved neighbors, friends, and family. From the ceremony to the dancing, folks came from all around to take part in the festivities. In that spirit, come visit us the weekend of August 14 &15 and join us in celebrating the marriage of Ada Noreen McClure and James Cox. Help ensure the couple do not see each other until the ceremony, or pick flowers to weave into bracelets or wreaths. Help Ada pack her trunk for her upcoming move, or help her get ready for her big day. Chat with other citizens of Prairietown about their wedding experiences and stories of their courtships and marriages. In addition to the McClure-Cox wedding, stop by the cabin next to the Whitaker Store to talk to Alexander David Roberts and Esther "Essie" Sarai Roberts about their recent wedding as well as Black wedding traditions. The people of Prairietown invite you to step into the story and come experience the joys of young love!
Prairietown Wedding August 14 & 15, 2021 @ 10:00 am – 5:00 pm. Event is included in general admission tickets.
---
[1] Summer Brennan, "A Natural History of the Wedding Dress," JSTOR Daily, September 9, 2017, https://daily.jstor.org/a-natural-history-of-the-wedding-dress/.
[2] Catherine M. Noble Davidson, "A Pioneer Wedding," Indiana Magazine of History 16, no. 4 (1920): 304, accessed August 6, 2021, https://www.jstor.org/stable/27785949.
[3] D. Griffiths, Jr, Two Years Residence in the New Settlement of Ohio (London, 1835), 91-92, https://www.google.com/books/edition/Two_Years_Residence_in_the_New_Settlemen/UGBZAAAAcAAJ?hl=en&gbpv=1&dq=Two+Years+Residence+in+the+New+Settlement+of+Ohio&printsec=frontcover.
[4] Ed., Harlow Lindley, ed., Indiana As Seen By Early Travelers: A Collection of Reprints from Books of Travel, Letters and Diaries Prior to 1830 (Indianapolis: Indiana Historical Commission, 1916), 174-5, https://www.google.com/books/edition/Indiana_as_Seen_by_Early_Travelers/IZEzAQAAMAAJ?hl=en&gbpv=1&dq=lindley+Indiana+as+seen+by+early+travelers&printsec=frontcover.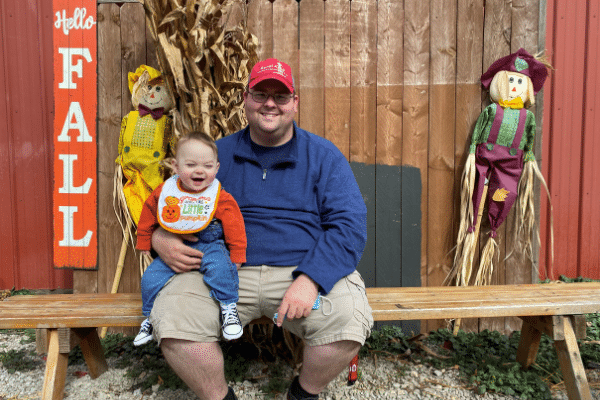 About the Author
Dylan Rawles is a Senior Interpreter at Conner Prairie working out in Prairietown and Civil War Journey. Dylan also focuses on the research portion of interpretation.