Tips for Dementia Caregivers: Experiencing a Dementia-Friendly Museum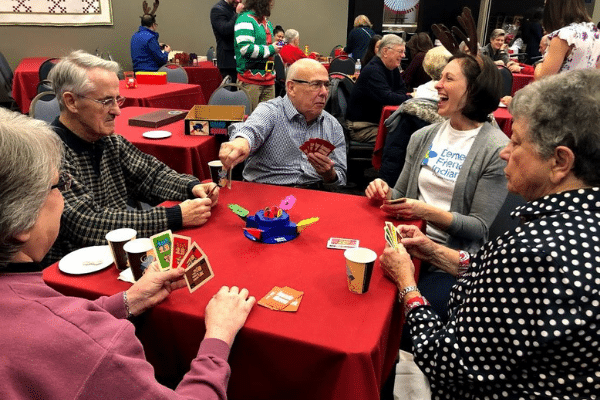 Caring for someone with Alzheimer's disease, or another type of dementia, can be a stressful and emotional journey. You're not alone. In the United States, there are more than 16 million people caring for someone with dementia. Caregiving can make the biggest difference to a loved one's quality of life – and that is a remarkable gift.
Our Dedication to Making Conner Prairie a Dementia-Friendly Museum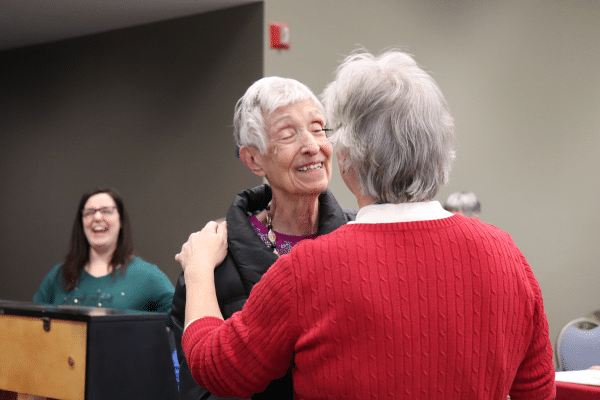 Another remarkable gift are the memories you can make together. While the idea of going out in public with your loved one may be daunting, Conner Prairie has created welcoming, safe spaces for individuals with Alzheimer's and other types of dementia to enjoy. These are just a few steps Conner Prairie has taken to make the grounds more dementia friendly:
The Memory Café was specially created for people with dementia and their caregivers. This cafe is a monthly, 90-minute program that covers a variety of topics for caregivers and patients to enjoy for free. Memory Café themes vary each month. Past themed programs included learning music from days past, taking a short walk to one of our historic buildings to do some 19th-century hearth cooking, visiting our many farm animals, or dipping beeswax candles. Memory Café takes place the fourth Saturday of the month and will reopen in June 2021!
All staff and volunteers participate in Dementia Friends training so they can recognize the signs and better understand how to interact with individuals with dementia.
Museum maps and signage highlight designated areas with resting benches and quiet spots.
Five Ways Alzheimer's Caregivers Can Enjoy Outings with Loved Ones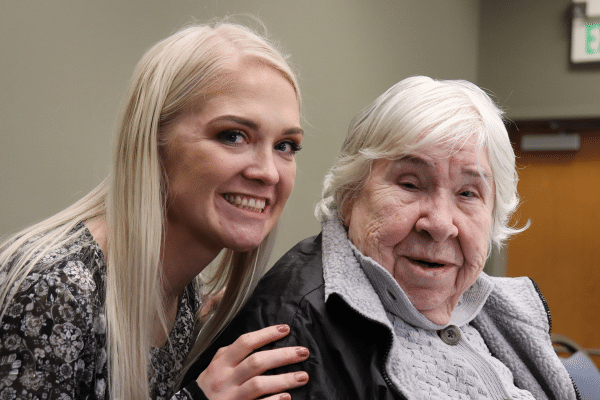 Joy's House, an adult day center that serves adults living with life-altering diagnoses and their families, understands the multitude of challenges caregivers face while caring for their loved ones. The center provides these tips for dementia caregivers to better enjoy activities, events, and outings:
Start with their interests in mind. Ask family and friends about interests your loved one used to have. It's important to match their interests to their current level of ability, so they don't get frustrated.
Create a variety of activities that stimulate different senses—sight, smell, hearing, and touch—along with movement. For example, while visiting Conner Prairie, tell stories while walking the 1,000 wooded acres or point out birds, flowers, and plants along the way.
Keep a daily journal to record and reflect on your experiences. Writing down your thoughts can help you celebrate successes, while understanding what may and may not have worked that time.
Count your blessings. A daily gratitude list can help you deepen your caregiver experience and focus on what your loved one is still capable of, rather than the abilities they've lost.
Celebrate! Each time you take your loved one with dementia out in public, you provide interactions that lift their mood – and yours too. You also inadvertently perform a valuable service by showing others the face of dementia, educating them on how to interact, and understand those living with dementia.
Andrew Bradford, VP and Chief Advancement Officer at Conner Prairie, joined Joy's House on their podcast to talk about the significant work Conner Prairie is doing to make the museum a friendlier place for people living with dementia. You can listen to that episode here.
With these tips from Joy's House and the adjustments Conner Prairie applied to its museum, we hope you and your loved one with dementia is able to enjoy the upcoming Summer months with us safely.
2021 Schedule for Memory Cafe at Conner Prairie:
June 26, 1-2pm
July 24th, 1-2pm
August 28, 1-2pm
September 25, 1-2pm
October 23, 1-2pm
November 27, 1-2pm
December 18, 1-2pm