Summer Celebrations: Freedom for All?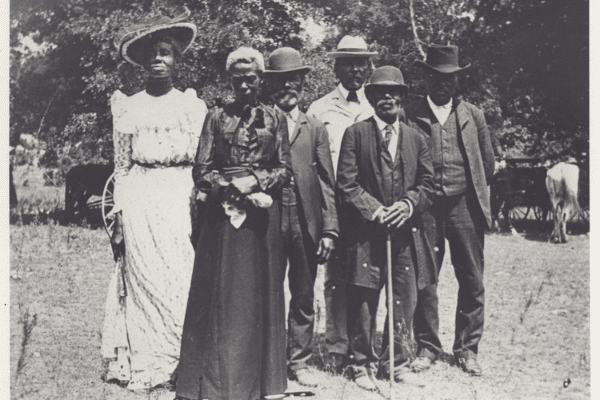 Stephenson, Mrs. Charles (Grace Murray). [Emancipation Day Celebration, June 19, 1900], photograph, June 19, 1900; (https://texashistory.unt.edu/ark:/67531/metapth124053/: accessed May 26, 2021), Austin History Center, Austin Public Library.
Fireworks, cookouts, family reunions, and vacations are traditional scenes of American summers. Top summer celebrations include that of family and freedom from Memorial Day to the Fourth of July. We have celebrated Independence Day since the signing of the Declaration of Independence in 1776, which formally established the United States as a sovereign nation, separate from the British Empire. The Founders of this nation went to great lengths to declare their freedom. Perhaps the most famous line of the Declaration of Independence reads:
"We hold these truths to be self-evident, that all men are created equal, that they are endowed by their Creator with certain unalienable Rights, that among these are Life, Liberty and the pursuit of Happiness." – Declaration of Independence, 4 July 1776
Undoubtedly, the establishment of a new nation is cause for celebration. In 1777, the city of Philadelphia honored the document's anniversary with bonfires and bands; after the War of 1812, these celebrations increased throughout the nation. In 1870, Congress designated the Fourth of July a national holiday.
The Fourth of July and Freedom for All?
Although Independence Day celebrates American liberation from British tyranny, the Declaration's unalienable rights of life, liberty, and pursuit of happiness didn't apply to everyone. The Revolutionary War divided and displaced Native American nations, and scores of African Americans, 20% of the American population in 1776, remained in bondage.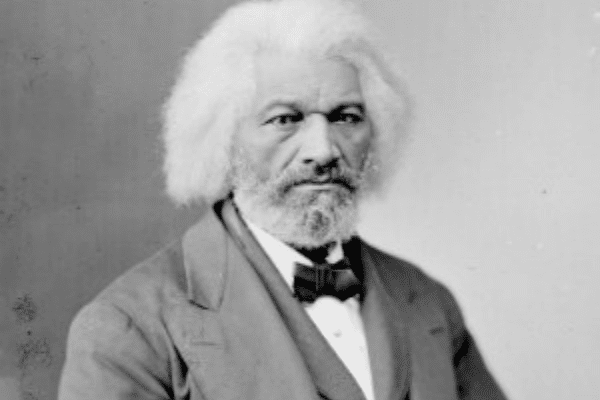 African Americans suffered enslavement for 89 years after the United States declared freedom. For nearly a century after American independence, Blacks suffered the horrors of slavery, their families being ripped apart. Enslavers sold them on the auction block. Many were beaten and often killed, and Black women faced horrific physical and sexual abuse that perpetuated the institution of slavery and white supremacy. Yet, each year on the Fourth of July, Americans celebrated freedom in the shadow of slavery and its tyranny over African Americans. In 1852, Frederick Douglass delivered a speech in Rochester, New York, describing the enslaved person's perspective of Independence Day celebrations:
"What, to the American slave, is your Fourth of July? I answer: a day that reveals to him, more than all other days in the year, the gross injustice and cruelty to which he is the constant victim." – Frederick Douglass, 1852
The History of Juneteenth
By 1865, the Civil War had ended and the 13th Amendment abolished slavery, but many formerly enslaved African Americans hadn't received the news of freedom. When Union troops arrived in Galveston, Texas, in June 1865, they announced liberation by Executive Order, and Juneteenth was born. Juneteenth is a combination of the words "June" and "nineteenth." It's a holiday that commemorates June 19, 1865, the day that enslaved men, women, and children in Texas received the news that they were free. The Texas celebrations were among the many to honor African American emancipation. In Kentucky and Tennessee, August 8th, also known as Emancipation Day, celebrates slavery's abolition. Food, family gatherings, and parades fill today's Juneteenth/Emancipation Day celebrations. In 2020, the nation witnessed a renewed conversation around the importance of Juneteenth.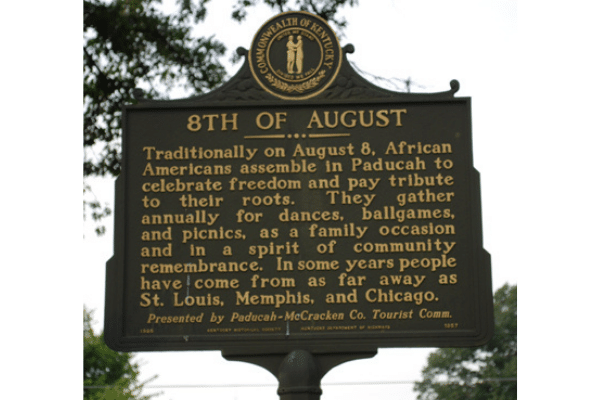 The Continued Fight for Racial Justice in America
The global COVID-19 pandemic paused most major 2020 celebrations. We grappled with, and continue to navigate, the challenges of the COVID-19 pandemic. The virus proved that we, as a nation and global society, still have a long way to go to ensure equal rights for all. COVID-19 exposed the inequalities in our health care system as disproportionate numbers of people of color lost their lives to the disease. The world also watched as the long history of racial injustice continued to unfold amid the pandemic. The murders of George Floyd in Minneapolis, Minnesota and Breonna Taylor in Louisville, Kentucky, demonstrated that the freedoms and protections we celebrate each year are still mere aspirations for many of our fellow Americans. Even after the Civil War ended in 1865, African Americans embraced the possibilities that freedom had to offer, only to be met with racial violence, discrimination, and Jim Crow laws that weren't deemed illegal until the Civil Rights Act of 1964.
On April 24, 2021, a Minneapolis jury returned a guilty verdict for Derek Chauvin, the police officer who killed George Floyd by pressing his knee on Mr. Floyd's neck for 8 minutes and 46 seconds. It's not often that a jury delivers a guilty verdict in these cases. For that single moment, many African Americans felt an unfamiliar breeze of justice. But, at the same time the jury was deliberating in Minneapolis, Andrew Brown, Jr. had been shot in the back of the head by North Carolina police, and officers killed Ma'Khia Bryant in Columbus, Ohio. The protests that grew in response to George Floyd and Breonna Taylor's murders drew thousands of Americans, of all backgrounds, to the streets to protest racism, police brutality, and inequity. Thousands of Americans came together to fight back against oppression to ensure that their fellow Americans, regardless of race, class, religion, or gender, had the right to life, liberty, and the pursuit of happiness. The show of solidarity during the 2020 protests is a hopeful sign. Still, it also shows that Americans must work towards tearing down the walls of racism, misogyny, and classism to secure freedom and justice for all. Juneteenth and the Fourth of July celebrations are special days to celebrate liberty and family. Still, Juneteenth serves as a reminder of how far we've come toward securing civil rights for all and that there's still much work to do. Click here to learn more about Black history.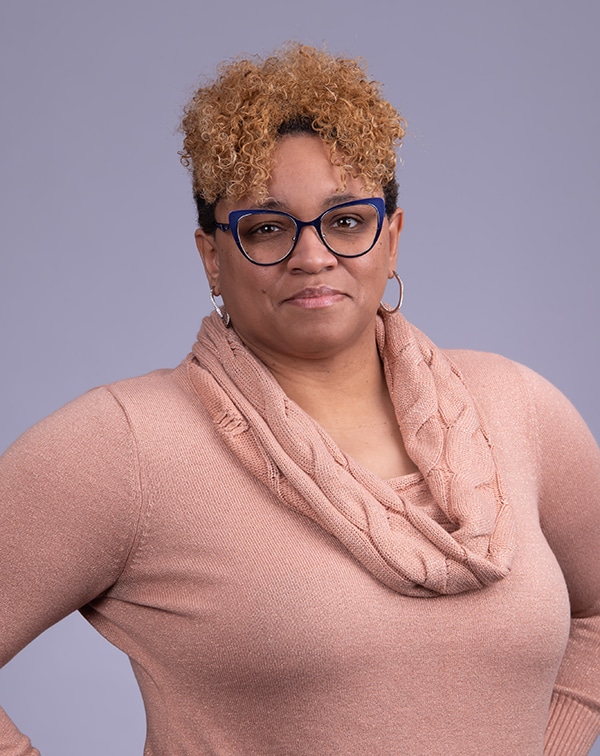 About the author
Historian, writer, and educator, Charlene J. Fletcher, Ph.D. is the Curatorial Director and responsible for historical research at Conner Prairie. She is also the Emerging Voices Postdoctoral Research Associate in Slavery and Justice at Brown University. Charlene holds a Ph.D. in United States History from Indiana University and specializes in the 19th Century American South, African American history, and gender studies.
Charlene's first book, Confined Femininity: Race, Gender, and Incarceration in Kentucky, 1865-1920, is currently under contract with the University of North Carolina Press.