Spending the Day at Conner Prairie (An Itinerary for Adults)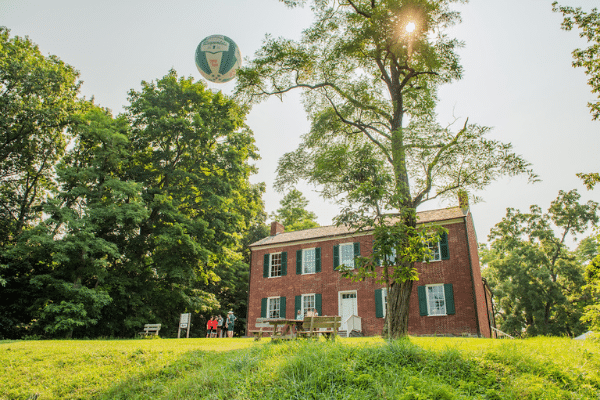 As a 20-year-old, working at Conner Prairie this summer as an intern has truly been a blast. I ventured to the museum often as a child for school field trips, weekend adventures and to experience the Haunted Horsemen. Yet, I hadn't been back for awhile- until I started working here. For many adults and young adults that grew up in Central Indiana, they share a pretty similar story to my own. Most adult visitors will say they came here as a kid but haven't been back until recently either with friends or their own children. To this day, Conner Prairie is an experience for everyone with just as many new things to do as an adult as there was when we were visiting as children.
Conner Prairie offers experiences for children and adults alike. So if you are like me, a young adult looking to try something new, give us a visit! I spent a day wandering through our grounds that you can recreate with my itinerary below! So bring some friends, grab this map, some comfortable shoes and a water bottle and visit Conner Prairie on your next day off.
How To Spend The Day at Conner Prairie as an Adult
10:00 a.m. Pull into the parking lot and head to the Welcome Center to check in. Receive a cute little sticker as your admissions pass. You can purchase your General Admission tickets prior to visiting to receive $2.00 off your ticket price! Buy them here.
10:05 a.m. Check out the updated 1859 Balloon Voyage. Play with the interactive balloon-themed activities and learn about different types of lighter than air transportation.
11:00 a.m. Walk over to the Lenape Indian Camp and participate in the activities for the day. When I visited, the Chief was teaching axe throwing, but you might get the chance to learn how to basket weave, make pottery or even fire a flint rifle!
11:30 a.m. Time to hydrate! The red barn has a water fountain to refill your water bottle and modern-day restrooms! Take a break at one of the picnic tables in the shade and enjoy the sounds of nature and people playing.
11:40 a.m. Embrace your inner child at Ag Adventures at Estridge Family Park. This fully accessible playground is meant for all shapes, sizes and abilities, so feel confident going down the slides, playing with the musical toys, and more.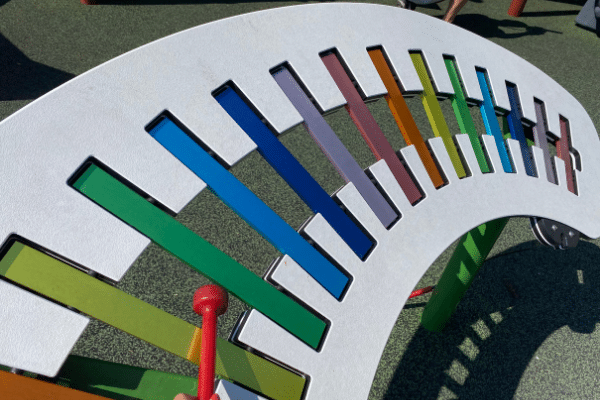 12:00 p.m. Time for lunch! Conner Prairie has a whole café right next to the Balloon Voyage. Whether you're craving pizza, salad or a sandwich, you can find it here! You can also bring your own lunch if you have dietary restrictions. You can choose to sit under the shade of the pavilion or head over to the picnic tables in the grass to eat under the warm sun.
12:30 p.m. Meet the animals and livestock as well as the people who take care of them at Animal Encounters. You might even get the chance to feed them and pet them too!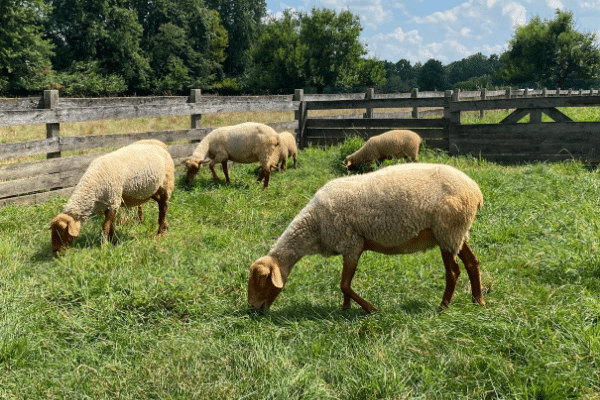 1:00 p.m. Head over to the William Conner House and get beautiful views outlooking the cornfield behind the house. Learn about the man who lived here almost 200 years ago, and explore the experience of the Conner family.
1:30 p.m. Stop off in the Loom House and see a 200-year-old spinning wheel (just like the one in Sleeping Beauty!) and discover how fabrics used to be made.
2:00 p.m. Wander through 1836 PrairieTown. Meet the local citizens and discover their stories. There is always something special happening here everyday. You might get to play in a game of rounders, walk on stilts, or try your hand at hoop and sticks. Remember, you're never too old to join in on the fun!
3:00 p.m. Cross the covered red bridge and enter into the 1863 Civil War Journey. Here you'll get to see first hand the effects of the Civil War. Talk with soldiers about the impacts of the war, and help the town recover from the recent raid. If you feel so bold, you might even get to join in on a drill with the soldiers.
3:45 p.m. Find the River Outlook and you'll be able to see Indiana's White River (a great place to take pictures). At the Treetop Outpost you can learn about the Earth around you! Go for a 20-minute nature walk, play in the tree house, and complete different challenges given to you by the nature guide.
4:40 p.m. Finish off the day back at the café on the commons with a cone of soft-serve ice cream.
If you visit on a Friday or Saturday in the summer, grab dinner nearby and then come back for our Symphony on the Prairie. The gates will open at 6 p.m. and the performance lasts from 8-10 p.m. Here you can enjoy adult beverages and live music with friends or family.
I hope you enjoy your day at Conner Prairie and can realize that you don't need to be a kid to have fun and learn something new!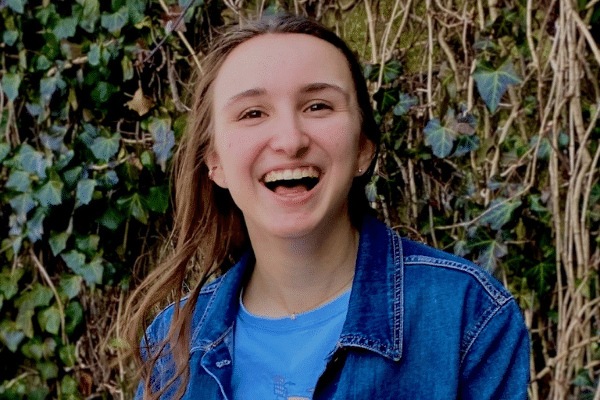 About the Author
Karissa Wiegand is a former marketing intern for Conner Prairie. Raised in Carmel, Indiana, Wiegand is currently attending college at Ball State University where she is studying Media Promotions and Management.