Historic Baseball in Indiana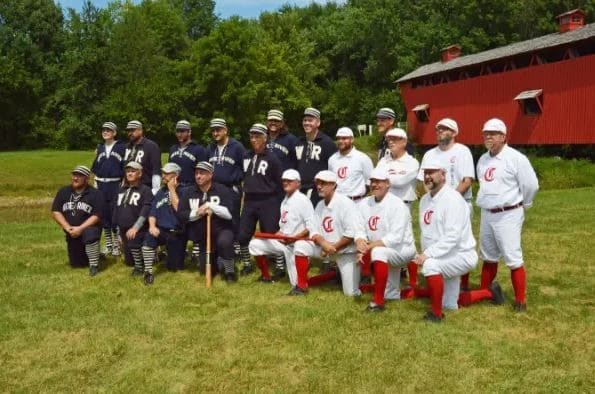 Baseball is a sport rooted within American culture. While the sport was born in America, today it is played in over 100 countries. Growing up, I have fond memories of going to the Indianapolis Indians games and watching the Cubs on TV. My brother played little league and my whole family would come together to cheer him on.Every time I visit my grandparents, I see their Cubs flag hanging proudly outside. I believe many Hoosiers share similar memories tied to baseball and also enjoy the environment that tends to follow the games. I've noticed how there is a sort of team commodore that can be contagious to this sport.
From my time at Conner Prairie, I have had the chance to speak with our interpreters and historians. Something I have learned is how much baseball is rooted in Indiana's history.
The History of Baseball in Indiana
Indiana is the home of the first major league baseball game, back in 1871. The game was played on May 4, 1871 between the Cleveland Forest Cities and the Ft. Wayne Kekiongas. When spending time in Prairietown, I had the chance to watch our guests play an older, slightly different version of the game called Rounders. Just like baseball, all you need is two teams, a ball and a bat. However, when it's time to run the bases you start towards the left and run in a clockwise direction until you can slide into home to score a point for your team. Even though it is different, the same amount of energy, skill, and cheering is needed as baseball.
Back in the 1800s, a lot of baseball teams were instead called a club, and acted almost like a beer league. It gave the men in town a chance to come together to play a sport, share a few laughs, and have some fun. Many of these baseball clubs have modernized over time, but the White River Baseball Club still plays with its roots in Strawtown, Indiana. The White River Baseball Club is a group of historians that work to educate and recreate the baseball of the past.
Take me out to the Prairie, take me out with the crowd!
You have the chance to see the White River Baseball Club in action when they come to play at Conner Prairie on July 10. See them bat against the Redstockings played by the Reds Hall of Fame. Maybe one of the teams will even steal a base or two! If you, like me, have not been to a baseball game in a while, this is the perfect opportunity to get back into the stands and wonder who's on first. It's a chance to embrace the historical culture of cheering on a baseball team in a welcoming environment. Tickets to the game are included with your General Admission ticket which you can buy here. Batting practice starts at 10 a.m. and the game will commence at 12:30 p.m. Bring your picnic blanket, lawn chairs, and sunscreen. Don't forget to "root, root, root for the home team". The game is sure to be out of the park.
To see what else is included in your General Admission Ticket, visit our Explore page here.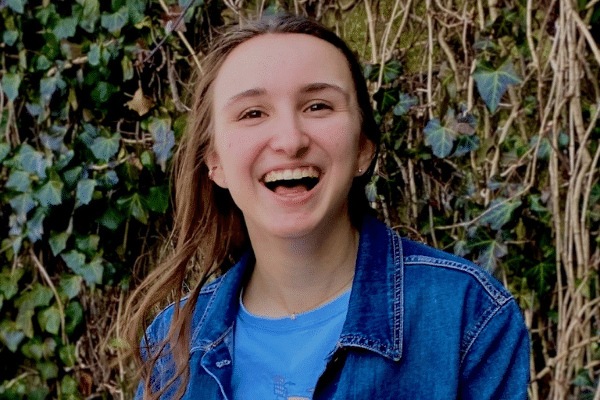 About the Author
Karissa Wiegand is a marketing intern for Conner Prairie. Raised in Carmel, Indiana, Wiegand is currently attending college at Ball State University where she is studying Media Promotions and Management.