Happy Hour on the Horizon: 2021 History on Tap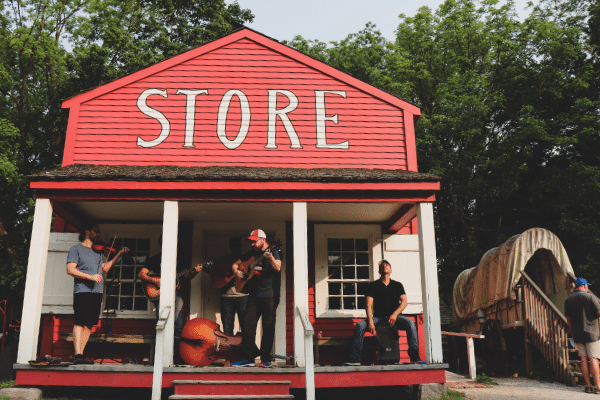 WE ARE Makers and Mixers
After a year cooped up indoors, Summer 2021 is approaching and I'm seeking all the opportunities to adventure outside and safely attend events. Maybe that's you too? If so, I hope you plan to join the Conner Prairie and the Horizon Council at the 9th annual History on Tap on Friday, June 4, from 6:00 – 10:00 p.m. At this festival, guests 21+ can sample beer from more than 20 brewers from across the state, listen to live music, and – best of all – explore Conner Prairie's grounds after hours.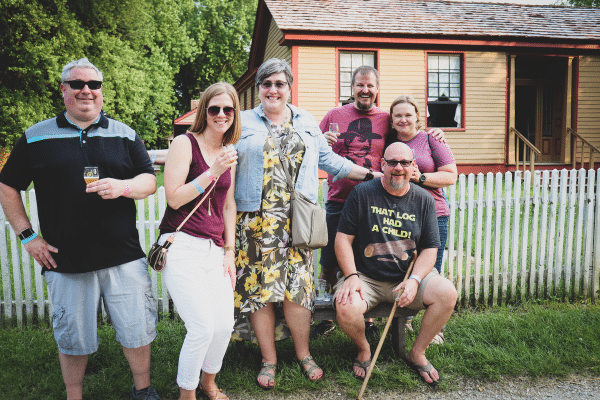 Get an Interactive Look at Indiana History While Enjoying a Pint
Every time I've attended History on Tap, I've made new discoveries. Often those discoveries come in the form of new-to-me breweries. Some of my favorite breweries in Indy like Guggman Haus, Triton, and Books & Brews were found strolling the streets of Prairietown at History on Tap. But there's other discoveries in store too. Conner Prairie's programs and interpreters are active during the event so guests get an interactive look at our history. I've sat around a campfire with soldiers sharing stories from the frontlines of the Civil War and listened to the residents of Prairietown tell a murder ballad with shadow puppets (kind of like the true crime podcasts of today). The mix of pints and the past has proven to be a perfect way for me to introduce friends to Conner Prairie. Many of my friends hadn't been to the museum since they were in elementary school and are surprised by how much there is to do and experience at Conner Prairie for adults.
There are a lot of ways to "Step Into the Story" at Conner Prairie, but this might be the liveliest!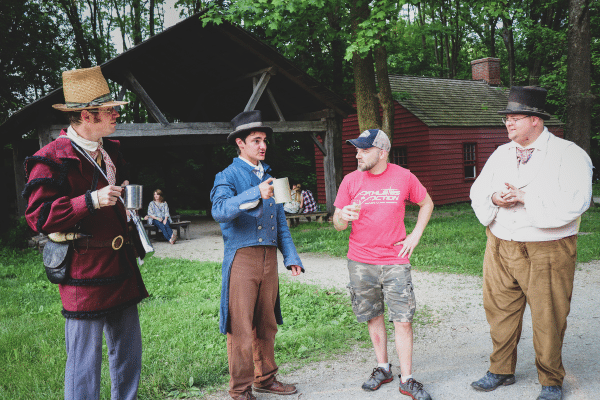 Staying Safe at this Year's History On Tap
This year's event will look a little different than in years past. In an effort to keep our attendees and our staff, brewers, and volunteers as safe as possible, we will encourage those who are not vaccinated to wear masks. Outdoor guests are encouraged to socially distance but are not required to wear masks while inside historical buildings. Rather than give you a commemorative glass at the beginning of the evening, we'll pass it out as you leave and use disposable tasting cups at the booths. But not all changes are due to the pandemic! For the first time, we'll extend the festival to the Civil War Journey area. We'll also have a People's Choice Awards so you can vote on your favorite brewer and favorite drink.
All proceeds support Conner Prairie so you can feel good about your night out on the Prairie!
About History on Tap
History on Tap is the signature fundraising event of the Horizon Council, Conner Prairie's young professionals board. I've been fortunate to be on the planning committee for History on Tap for three years now. I appreciate that Conner Prairie truly allows the committee to be hands-on in shaping and planning the event. If you're curious about getting more involved, click here.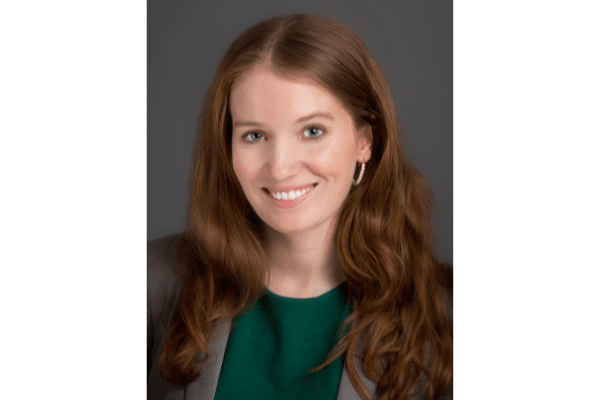 About the Author
Caity Withers is a member of the Horizon Council and the Event Chair for the 2021 History on Tap. She is the Community Events Specialist for the Indianapolis Airport Authority. She is a graduate of the Indiana University O'Neill School of Public and Environmental Affairs with a degree in Arts Management and a minor in Theatre & Drama. In her spare time, you can find her on-stage telling stories or off-stage discovering them.