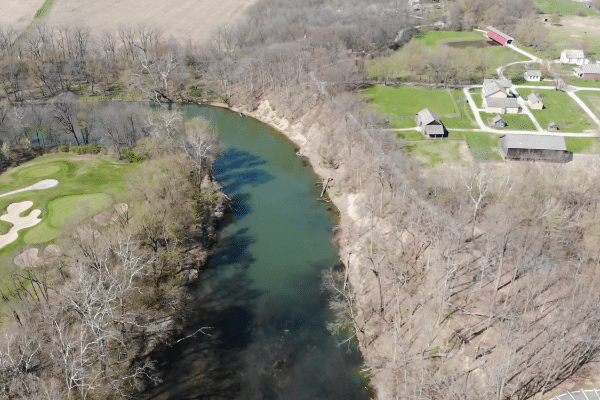 Celebrating Earth Day
Since April 22, 1970, Earth Day has been a traditional celebration regarding the protection of our natural environments. A beautiful day dedicated to the thoughts and understandings of just how important nature's systems are in all of our lives. A day meant to educate and celebrate all of the flora, fauna, and the many living things in-between. Surely a topic of such grandeur importance deserves more than a day. While April 22 is worthy of its commemoration, since working here at Conner Prairie I have found it quite easy to celebrate Earth Day every day! With that, I invite you to join me. Let's go for a walk through some of Conner Prairie's beautiful niche ecosystems and see if we can't change our perspectives on Earth Day a bit.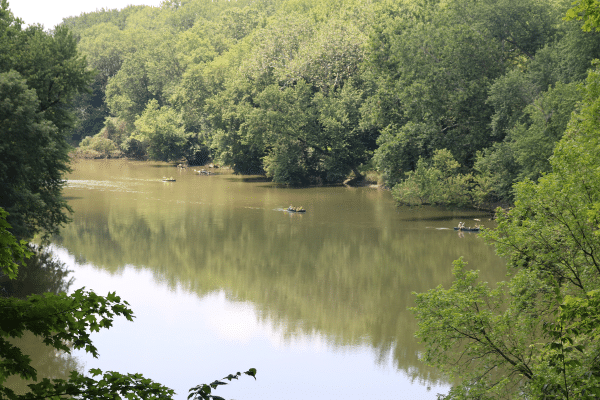 Sustainability and Conservation Efforts at Conner Prairie
With over a thousand acres, Conner Prairie is what I describe as a "natural oasis." It is a place where certain plants and animals have been able to escape the creeping of concrete as the natural landscape all around was developed over the course of many decades. With over six miles of shoreline, the White River beautifully borders the west side of the property. This oxbow in the White River is perhaps the most influential natural feature on Conner Prairie's property. In the same way it provided resources and opportunity for the Lenape people who once lived here, the White River continues its tradition of providing bountiful pleasures for all creatures who encounter it. Our access to the river provides us with great opportunities to celebrate Earth Day every day, not just by enjoying it but also protecting it.
This culture of what I call "Earth Day every day" is really a matter of sustainability here at Conner Prairie. Much like I mentioned of the river, I find myself very proud to be a part of an organization that both recognizes the opportunities our natural spaces provide whilst also recognizing our role and responsibility in protecting them. In 2019, Conner Prairie's leadership approved the creation of what we call our Sustainability Taskforce. This is where the traction and action of our culture of sustainability at Conner Prairie is really being recognized and activated. Whether it's choosing eco-friendly products, protecting our pollinators, consuming less, or even educating our guests on the importance of sustainability, these goals we continue to set and pursue really do make every day here feel like Earth Day.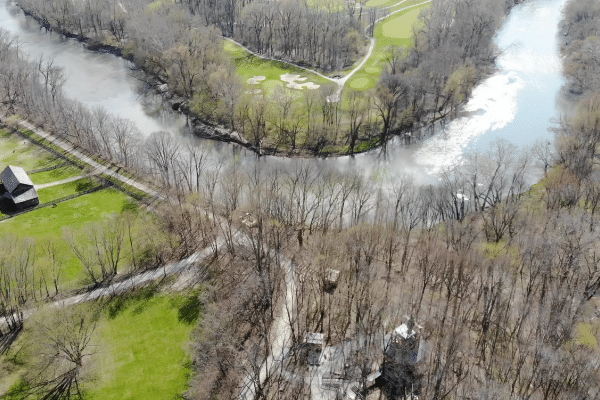 Something wonderful concerning our sustainability goals is that they don't just stop and end at the borders of Conner Prairie — so much of the purpose in our sustainability mission is to both educate and inspire. Much like the White River's water will travel all the way to the ocean, we hope that these lessons in matters of conservation and the importance of protecting our natural spaces travels home with our guests. That being said, this Earth Day I whole-heartedly invite any reading this to join us. Whether you pay a visit to our beautiful grounds or celebrate on your own in natural systems interconnected, when the sun sets on this April 22nd, I hope we all continue to find ways to celebrate Earth Day every day.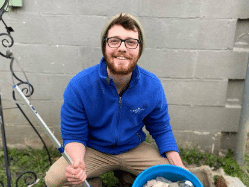 About the Author
As a Program Developer, Zach Horner plays a role in the planning, coordination, and implementation of numerous Special Programs and events for Conner Prairie. His background in anthropology, archeology, and geology, paired with his love of nature and history are a perfect pairing for the institution's grounds and mission.