Beer Festival Makes History as Largest Single Day Fundraiser at Conner Prairie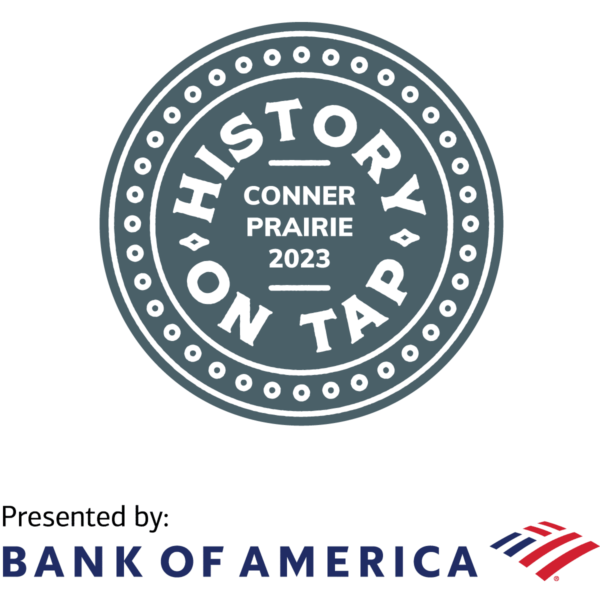 History on Tap presented by Bank of America had a record-breaking number of guests, brewers, and funds raised to continue Conner Prairie's mission of creating inclusive experiences.
FISHERS, IN (June 6, 2023) – Conner Prairie is celebrating a record-breaking History on Tap presented by Bank of America beer festival that raised more than $110,000 to help support Conner Prairie's mission to create access and year-round opportunity for underserved families, marking the event as the largest single day fundraiser in Conner Prairie's history.
In its eleventh year, more than 1,600 tickets were sold to the festival which featured 25 brewers who offered samples of Indiana brews across Conner Prairie's expansive grounds on June 2. In total, about 66,100 ounces of beer were sampled including two historical brews produced at Conner Prairie.
"This year's History on Tap was the biggest and best yet," Conner Prairie Program Developer Kim McCann said. "It offers us the opportunity to present an evening that showcases the best in Indiana craft beers, injected with the unique and engaging historical knowledge and experience that Conner Prairie does so well."
History on Tap is hosted by Conner Prairie in partnership with the Museum's Horizon Council, a young professionals group that engages in strategic planning, fundraising and specials events to help envision the Conner Prairie of the future. Revenue generated through festivals like History on Tap, and other private philanthropic support, helps create more opportunity for underserved families through the Access Pass program which breaks down barriers to experiences at the museum by offering admission for just $2.
"We are thrilled to continue to grow this great festival that welcomed a record number of guests and brewers this year and created a new benchmark for single day fundraising at Conner Prairie," Horizon Council President Chris Simpkins said. "Our goal as members of the Horizon Council is to help create a bigger, bolder Conner Prairie that uplifts the voices and histories of all Hoosiers while breaking down the financial barriers that may prevent families from these unique experiences."
To learn more about the Access Pass Program at Conner Prairie click HERE.
To learn more about the Horizon Council and how you can help shape Conner Prairie's future click HERE.
About Conner Prairie
Spanning more than 1,000 wooded acres in Central Indiana, Conner Prairie welcomes more than 400,000 visitors of all ages annually. As Indiana's first Smithsonian affiliate, Conner Prairie offers various outdoor, historically themed encounters and indoor experiential learning spaces that combine history and art with science, technology, engineering, and math to offer an authentic look into history that shapes society today. Conner Prairie is a 501(c)3, nonprofit organization – accredited by the American Alliance of Museums – that relies on grants and philanthropic donations from individuals, corporations, and foundations for sustainability and growth. For more information visit ConnerPrairie.org.
CONTACT
Holly Pasquinelli
Senior Manager of PR and Communications
pasquinelli@connerprairie.org
317.776.6000 EXT. 267