Bank of America partners with nationally acclaimed living history museum Conner Prairie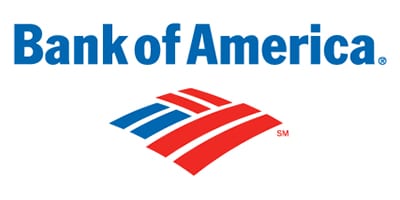 Bank of America announces partnership with Conner Prairie.
FISHERS, Ind., USA (Wednesday, March 28, 2018/Conner Prairie) – Bank of America announced today a unique partnership with one of the country's most-visited living history museums located in Indiana. The bank will be a new 2018 corporate sponsor of Conner Prairie, a nationally acclaimed, Smithsonian-affiliated museum founded in 1934.
The sponsorship includes the museum's participation in Bank of America's national Museums on Us® program, supporting two special events for its young professional's organization and promoting financial literacy for youth through Conner Prairie programming.
The program offers Bank of America, Merrill Lynch and US Trust credit or debit cardholders' free admission to Conner Prairie on the first full weekend of every month during 2018. The offer is extended only to the name on the bank-affiliated card and is good for general admission. A photo ID must be presented at the time of entry.
The new partnership and support gives Conner Prairie a chance to draw new visitors – Bank of America customers from throughout the U.S. and around the world – for the entire year, which will help grow museum membership and overall attendance. Museums on Us is available in more than 123 cities and offers Bank of America customers free general admission to more than 200 museums and cultural institutions in the U.S., providing them increased access to the arts.
"We are excited about partnering with Bank of America in bringing an enriching cultural experience to their cardholders" said Norman Burns, president and CEO of Conner Prairie. "As we continue to bring award-winning living history well beyond our local market, we are confident this partnership will build upon goal of sharing Indiana's rich history with each and every visitor today, tomorrow and for years to come."
Bank of America is the ninth-largest bank in the world and ranked No. 2 on the list of largest banks in the U.S., according to overall assets. For more, visit bankofamerica.com.
"Conner Prairie offers our customers and clients both living in as well as visiting Indianapolis a unique historical experience," said Andy Crask, Indianapolis market president for Bank of America. "As we mark our 21st anniversary of Museums on Us and our expanded retail presence in the market, we continue our commitment to supporting area non-profit partners and increasing access to diverse arts and cultural resources for our customers. Conner Prairie's living history museum and attractions bring the history of Indiana and the early 1800s to life for both adults and children through various programing and events."
Spanning more than 1,000 acres in central Indiana, Conner Prairie welcomes nearly 430,000 visitors of all ages annually. A Smithsonian Institute affiliate, the museum offers outdoor, historically themed destinations and indoor experiential learning spaces that combine history and art with science, technology, engineering and math to offer an authentic look into history that shapes society today. For more, visit connerprairie.org.
###
ABOUT CONNER PRAIRIE
Spanning more than 1,000 wooded acres in Central Indiana, Conner Prairie welcomes more than 400,000 visitors of all ages annually. As Indiana's first Smithsonian Institute affiliate, Conner Prairie offers various outdoor, historically-themed encounters and indoor experiential learning spaces that combine history and art with science, technology, engineering and math to offer an authentic look into history that shapes society today. Conner Prairie is a 501(c)3, nonprofit organization – accredited by the American Alliance of Museums – that relies on grants and philanthropic donations from individuals, corporations and foundations for sustainability and growth. Visit connerprairie.org or call (800) 966-1836 for admission dates, hours, ticket prices and opportunities to donate and volunteer.
ABOUT BANK OF AMERICA
Bank of America is one of the world's leading financial institutions, serving individual consumers, small and middle-market businesses and large corporations with a full range of banking, investing, asset management and other financial and risk management products and services. The company provides unmatched convenience in the United States, serving approximately 47 million consumer and small business relationships with approximately 4,500 retail financial centers, approximately 16,000 ATMs, and award-winning digital banking with approximately 35 million active users, including approximately 24 million mobile users. Bank of America is a global leader in wealth management, corporate and investment banking and trading across a broad range of asset classes, serving corporations, governments, institutions and individuals around the world. Bank of America offers industry-leading support to approximately 3 million small business owners through a suite of innovative, easy-to-use online products and services. The company serves clients through operations in all 50 states, the District of Columbia, the U.S. Virgin Islands, Puerto Rico and more than 35 countries. Bank of America Corporation stock (NYSE: BAC) is listed on the New York Stock Exchange. For more Bank of America news, including dividend announcements and other important information, visit the Bank of America newsroom.
CONTACT
Christine Dejoy
Director of Public Affairs
dejoy@connerprairie.org
310-625-0706