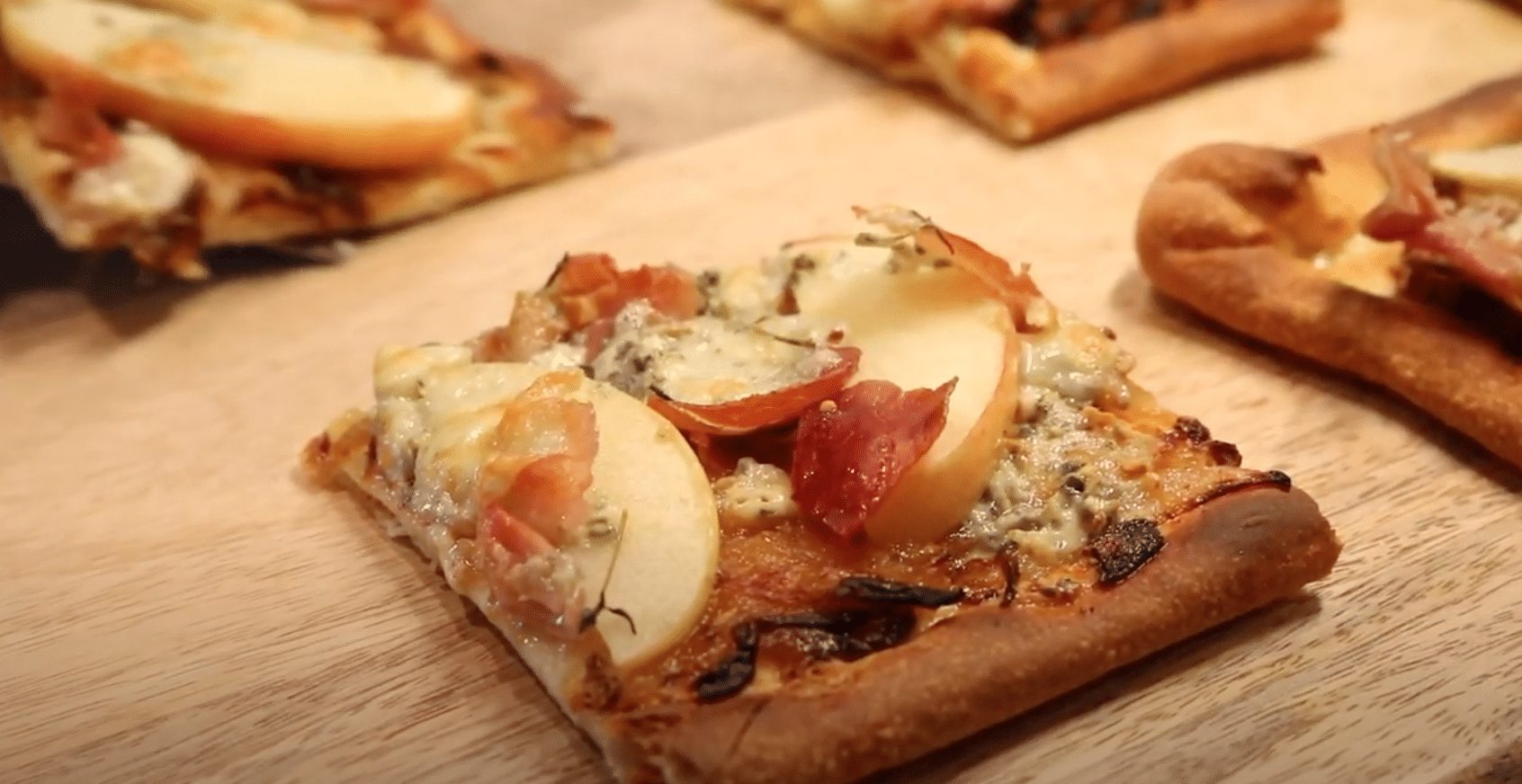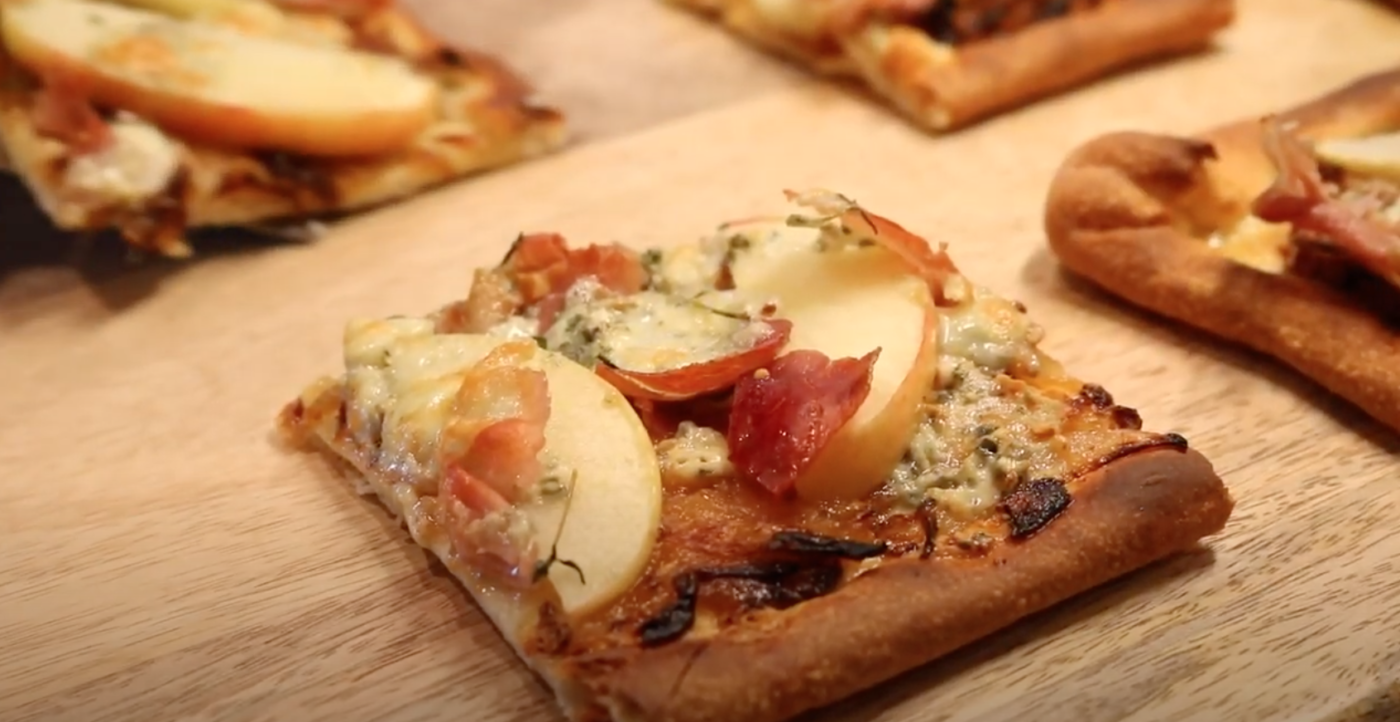 Learn how to make our Autumn Flatbread
What You'll Need:
1 Wewalka refrigerated flatbread dough
1 onion, sliced thinly
1 tablespoon butter
1-3 tablespoon olive oil
half an apple, thickly sliced
4 oz blue cheese
2 oz prosciutto
fresh thyme
parchment paper
Remove dough from wrapper and unwind. Place dough side down on fresh parchment paper. Roll the edges of the dough. Bake at 400 degrees (204 degrees Celsius) for 12 minutes
Remove from oven, take off parchment and cool on a wire rack
Caramelize onions in butter and olive oil until golden; add more olive oil as necessary to coat pan.
Spread onions on flatbread crust.
Cut apple slices and arrange evenly on top.
Drop on pieces of prosciutto and sprinkle on blue cheese crumbles.
Season with thyme and broil until bubbly
Enjoy!