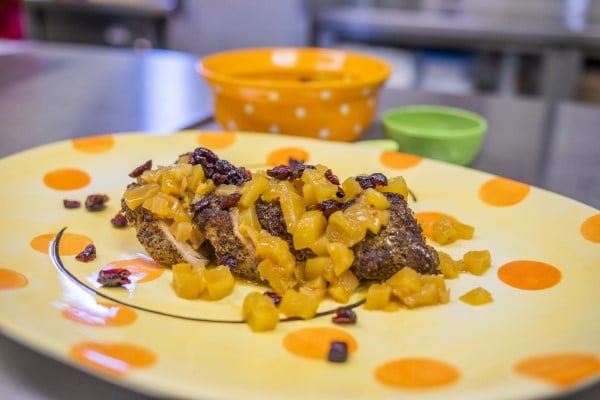 Apple Chutney
What you'll need:
1 cup chopped yellow onion
2 TBLS minced
1 cup orange juice
3/4 cup apple cider vinegar
1 cup light brown sugar (lightly packed)
TSP whole mustard seeds
1/4 TSP crushed red pepper flakes
1 1/2 TSP kosher salt
6 tart apples; peeled, cored & 1/2 dice
3/4 cup dried cranberries
Instructions:
Combine the onion, ginger, orange juice, vinegar, brown sugar, mustard seeds, red pepper flakes, and salt in Dutch oven.
Add apples as you chop them to prevent browning.
Bring to a boil over medium high heat, stirring occasionally.
Reduce heat and simmer 50 minutes to 1 hour, stirring occasionally, until most of the liquid evaporated.
Stir in dried cranberries and serve warm , at room temperature or cold.