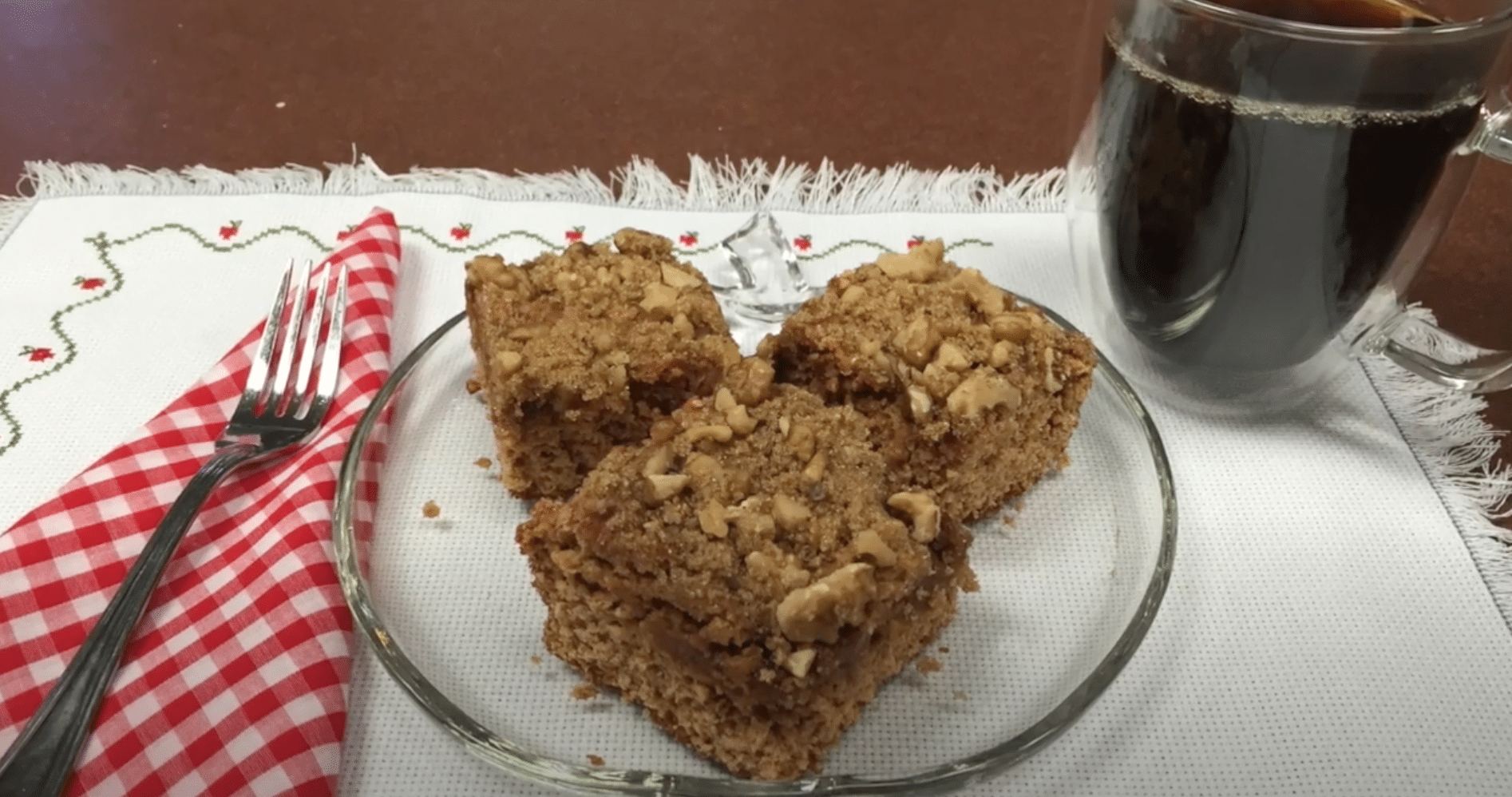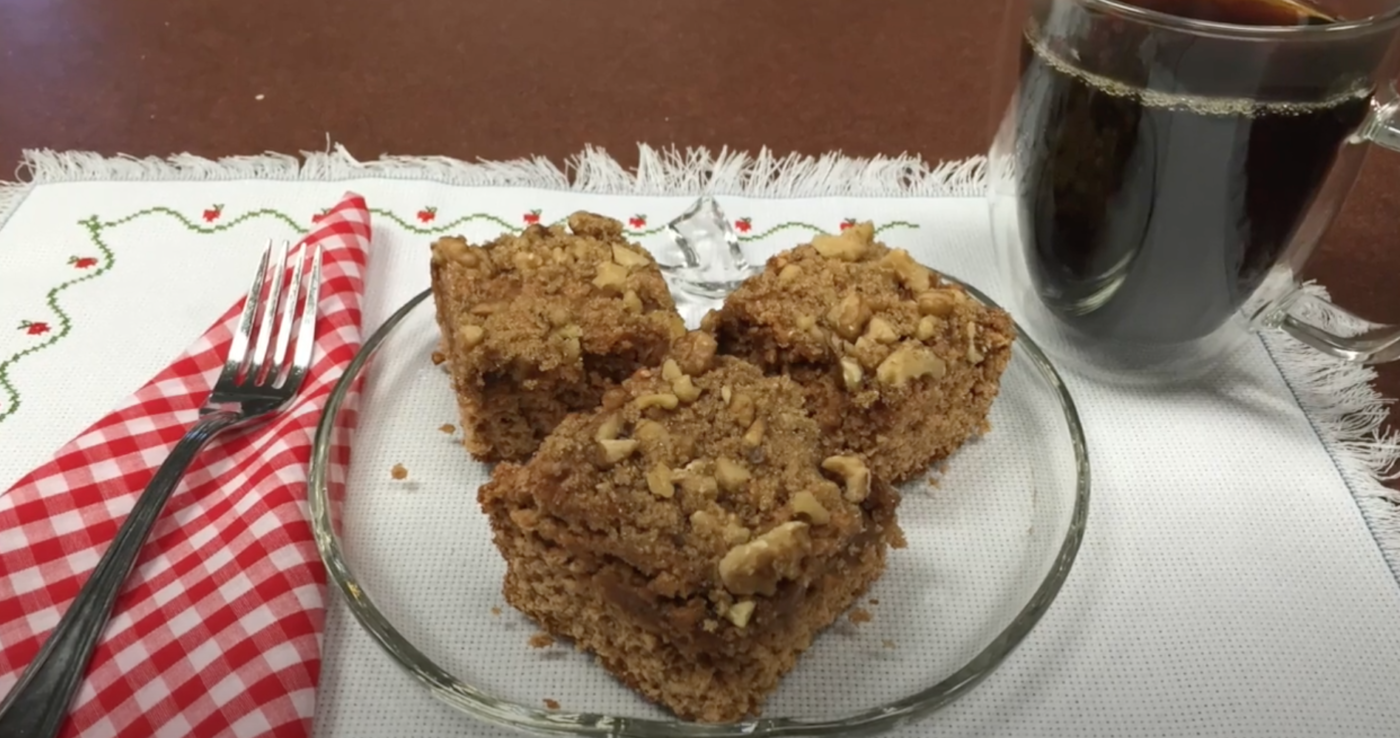 The Apple Store at Conner Prairie Presents: Apple Butter Coffee Cake
What You'll Need:
2 1/4 cup biscuit mix
2 tbsp sugar
1 cup apple butter
2 beaten eggs
3 tbsp brown sugar
1/4 tsp cloves
1/4 tsp nutmeg
1/2 cup chopped walnuts
Instructions:
Preheat oven to 350 degrees F.
Mix together your biscuit mix, sugar, apple butter, and eggs in a large bowl.
In a separate bowl, combine the brown sugar, cloves, nutmeg and walnuts.
Grease the pan and then spread in batter into the pan.
Sprinkle spice topping mixture over the batter and bake for 25 minutes.