American Association for State and Local History Announces New Board Chair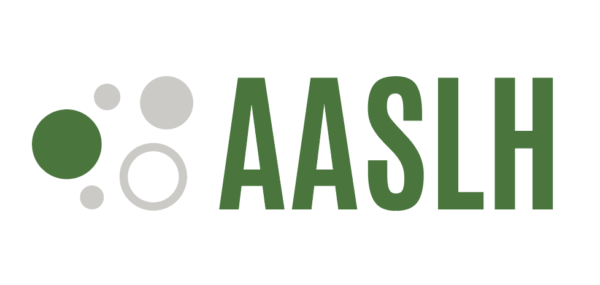 President and CEO of Conner Prairie, Norman Burns, elected as chair to American Association for State and Local History board.
Nashville, Tennessee (October 2, 2020) – The American Association for State and Local History (AASLH) announces the election of its new Council Chair, Norman Burns, President and Chief Executive Officer of Conner Prairie, one of the premier outdoor living history museums in the nation. A social historian and widely respected leader of historical institutions, Burns brings years of service to the field to his new role as Chairman of AASLH, a national professional association for people working in historical societies, history museums, historic sites, and other history organizations.
Also elected to the AASLH Council as new officers of the organization, with two-year terms, are Burt Logan of the Ohio History Connection as Vice Chair, Dina Bailey of Mountain Top Vision as Secretary for a second term, and Rebekah Beaulieu of the Florence Griswold Museum as Treasurer. Joining Council with four-year terms are Michelle Banks of the African American Firefighters Museum in Los Angeles, Jeff Harris of the Magoffin Home State Historic Site in Texas, Sarah Zenaida Gould of the Museo del Westside in Texas, and Gina Vergara-Bautista of the Hawai'i State Archives.
"Norman Burns's assumption as Chair of Council could not happen at a more opportune moment," said AASLH President & CEO John Dichtl. "This year is our 80th anniversary, and as we approach the nation's 250th anniversary in 2026, it is crucial to have his vision of an active history community that engages the American public and demonstrates the relevance of the past every day." Burns builds on the legacy of his predecessors as chair who emphasized inclusion and diversity and helped to set the AASLH on the path of growth and influence. Last year in Philadelphia, AASLH had its largest-ever annual conference and last month held an all-virtual annual conference with double the attendance, reaching more than 2,400 people, representing all 50 states.
AASLH serves a field of more than 22,000 public history organizations in the United States. Over the next few years, it aims to lead a renaissance for these organizations, a time of renewed public interest in how the past—good and bad—has shaped local communities, the nation, and the world. Large and small historical societies, museums, and related sites will improve, advocate, and matter more in their cities and towns, telling a more inclusive and honest history of America.
About the American Association for State and Local History
The American Association for State and Local History, a 501(c)3 nonprofit organization, is a national membership association serving those who preserve and interpret history. AASLH provides leadership and resources to help the history community thrive and make the past more meaningful to all people. From its headquarters in Nashville, Tennessee, AASLH conducts research and advocacy efforts, publishes books, technical publications, and a magazine and maintains numerous affinity groups and committees serving a broad range of constituents across the historical community. The association also sponsors online professional development training, regional and national training workshops, and an annual meeting. For more information, visit https://aaslh.org/.
###