All
Blog
Fundraising
News
Press Release
Collection of performances 'Black Hoosiers: Untold Tales' to showcase lives, contributions of influential African Americans in Indiana history
A new collection of museum theater performances that celebrates the lives and contributions of African-American Hoosiers will be performed each Saturday in February at Conner Prairie.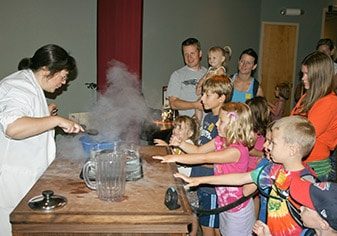 Conner Prairie reveals three renovation, expansion projects
Conner Prairie had a record-setting 2016, and it's on tap to have a busy 2017.
At the annual meeting Wednesday night, leaders of the interactive museum announced three renovation and expansion projects that are expected to start this year at the Fishers attraction.
The investments include expanding the Prairie House for summer camp programs, renovating the Chinese House and testing a new maker space exhibit.