The story of the land that would be called Conner Prairie begins well before the United States formed.
The first Indigenous peoples began relationships with this land approximately 18,000 years ago.[1] They shaped their environments. The Indigenous peoples cultivated the plants and animals to provide a bounty without endangering the sustainability of the world around them.[2] When Europeans began to push onto the North American continent, about 1100 CE, they were rebuffed.[3] But the Europeans kept coming. By the 1700s, French traders had established connections to the land and the people in what would become Indiana. As the British challenged the French in Europe and the Americas, many Native nations would be asked to fight on either side. The land was claimed by France, but the British wanted it. The Native Nations were not consulted. Eventually, Britain would claim control of this land, despite the fact that they did not own nor control it and neither did the French. The European powers were interested in claiming an area to benefit from its resources economically, touted larger total areas of control, and used the Doctrine of Discovery and later war to justify the taking of land without any consultation of the Indigenous Peoples on the land. With this precedent set, the United States would also justify the acquisition of lands as party to treaties between only European and American powers. Often, the people in a particular area had no idea that they were now claimed by a new nation, under a new King and legislation, and that their Nations had to honor whatever treaties this power agreed to. This lack of actual 'on the ground' authority led directly to numerous conflicts, including on the land of what would become Indiana.
In the late 1760s, Lord Dunmore of Virginia fought the Indigenous people and again claimed ownership and control over this area; and again, he did not actually control it.[4] After the American Revolution and the Northwest Ordinance, the Americans claimed territorial rights to settle this land. Again, they did not consult the Native Nations and could not control the area.[5] In the 1790s, the Lenape were removed from the East into central Indiana.[6]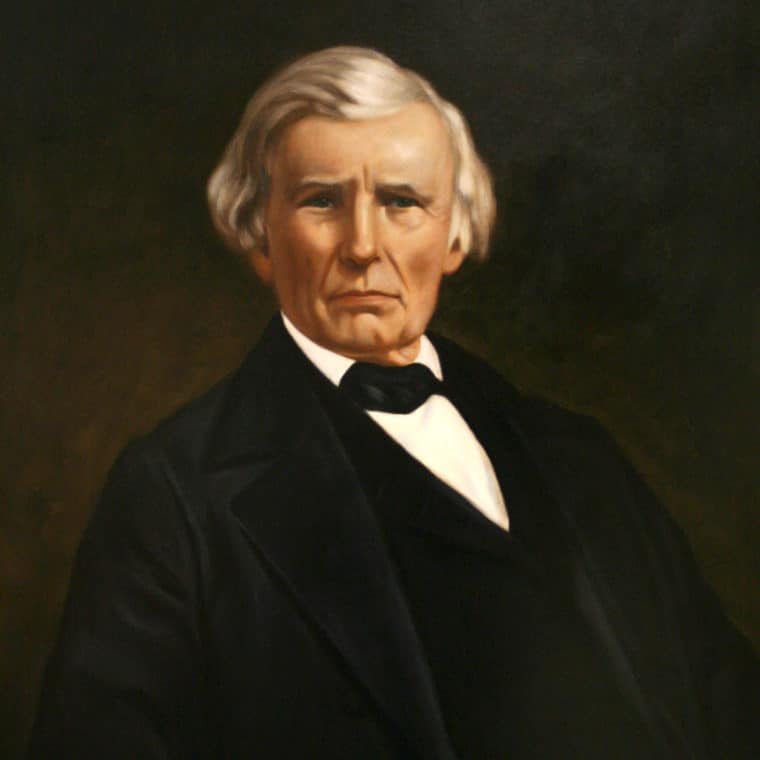 Removal disrupted Indigenous communities and ways of life.[7] It also allowed many white men to insert themselves into these communities as traders, interpreters, and land speculators. These men would marry Indigenous women to cement their ties to the communities they wanted to be close to.[8] William Conner used this strategy when he married Mekinges, Chief Anderson's daughter, in 1800.[9] She was around twelve years old at the time, while he was in his twenties. They had their first child of six within a year.
As time progressed, the United States' policy shifted from settlement of territories to forcible removal and expansion.
Indiana became a state in 1816 but two thirds of what is now Indiana was not part of the state yet. Those lands were still controlled and cared for by the Indigenous people. White settlements speckled the "Indian Territory" as the Indigenous communities did not enforce a policy of segregation based on race or citizenship.[10]
The St. Mary's Treaty of 1818, negotiated in Ohio, saw the central third of Indiana be ceded to the United States[11]. Conner was listed as an interpreter on this agreement that required all Indigenous people in central Indiana to leave by 1820, including his wife and children.[12] There was very little choice for Mekinges. Indigenous communities were often subject to violence at the hands of nearby white communities. Had she stayed, both she and her children would be at risk. William Conner did have a choice. He could have gone with his family. Instead, he chose to stay.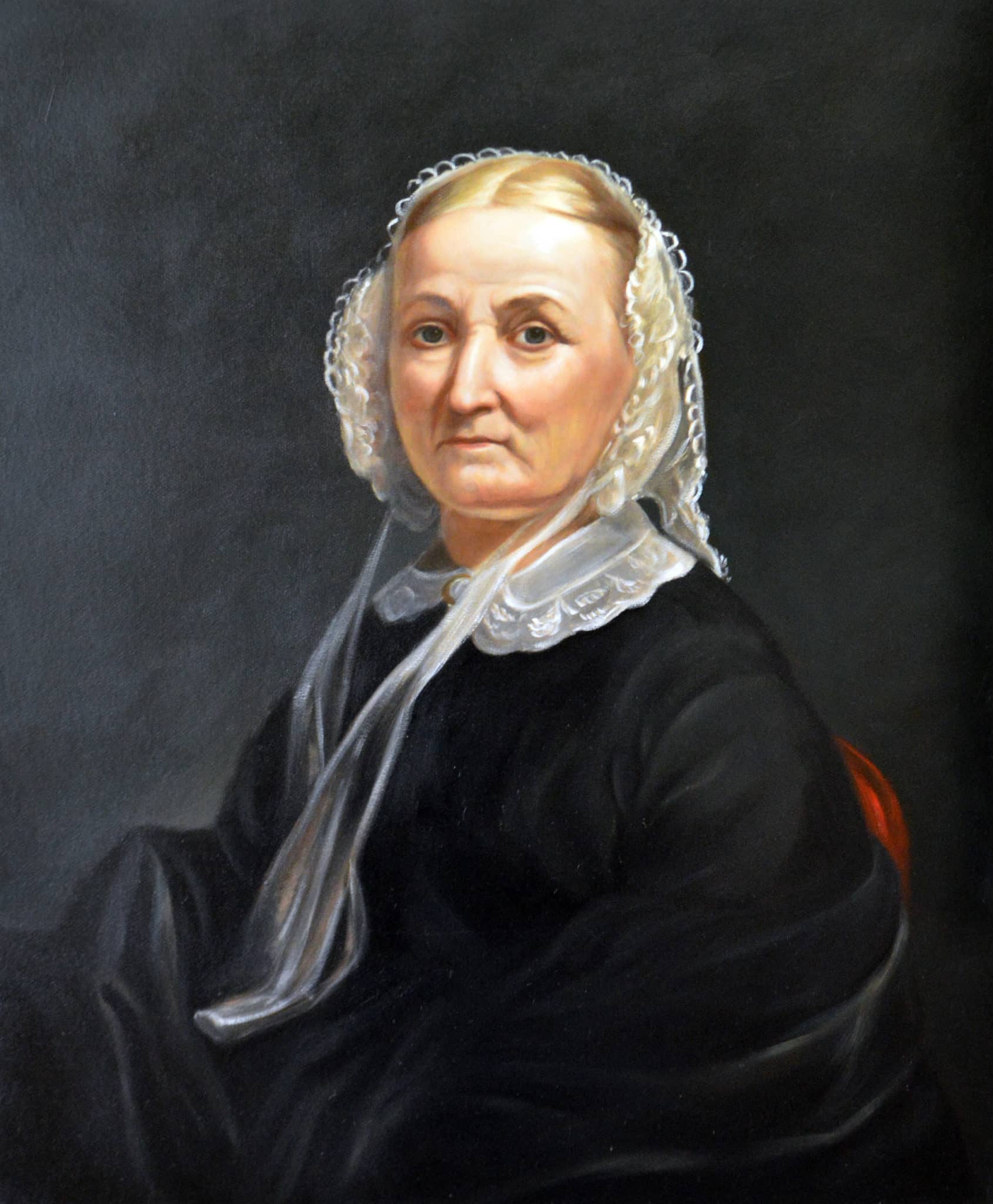 Within two months of the 1820 deadline for removal, Conner married seventeen-year-old Elizabeth Chapman. They would have ten children. During this time the brick Conner house would be built, completed by 1823. Conner would move out in 1837 to Noblesville. He died in 1855.
After the Conners moved to Noblesville in 1837, it is unknown who lived in the house after the move, possibly tenant farmers.[13] William Conner died without a will and the land went to his son William H. Conner. In 1861 though, William Conner's Lenape children returned and attempted to gain a portion of their father's estate, but the court ruled they were not legitimate heirs, so the property stayed with Conner's white children. The house would stay in the family's hands until 1874 when John D. Evans purchased the property. Evans owned it until 1902 when Leroy Tompkins purchased it, who then sold it to Eugene Darrach, a real estate developer, in 1915. Darrach never lived in the Conner House, but he did use the land as a farm and a series of tenant workers lived in the house.[14]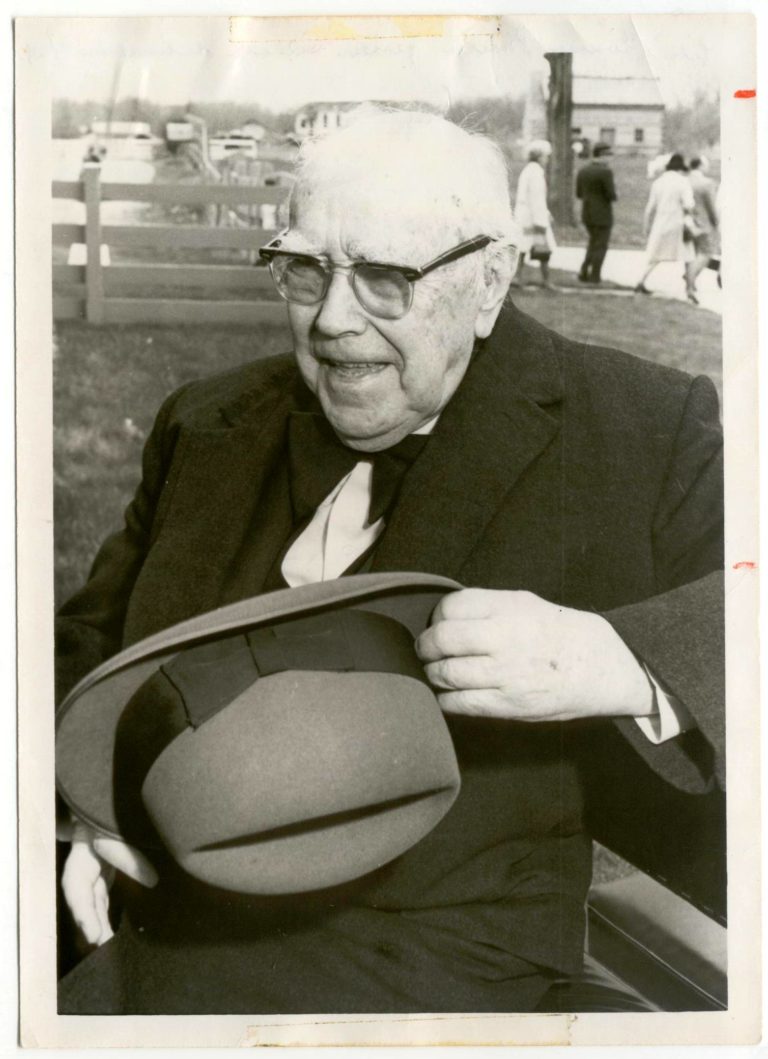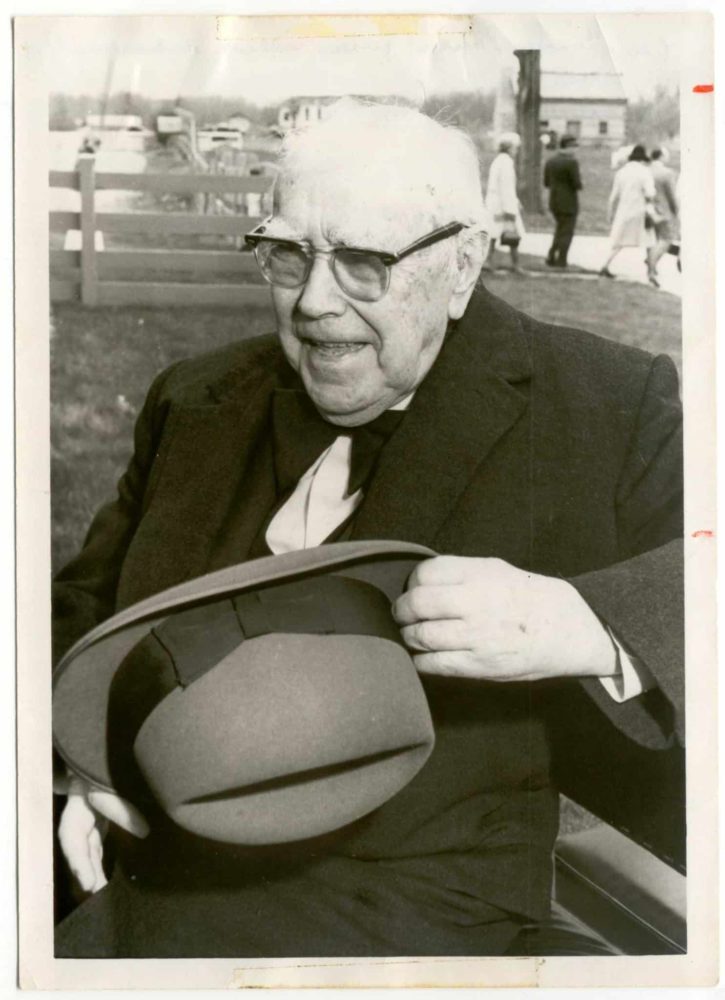 Eli Lilly purchased the land and house from Darrach in 1934 due to his "interest in farming" and Indiana's pioneer era.
Historic restoration was in its infancy at the time, with other wealthy men financing restorations in places like Greenfield Village (Henry Ford) and Colonial Williamsburg (John D. Rockefeller, Jr.). As Lilly completed restoration on the William Conner home and established a farm focusing on livestock, he opened the house to tours for schools and other groups.[15] By the late 1950s, the Conner Prairie Farm had begun to drain Lilly's finances with four straight years of losses exceeding $50,000. With these continued losses, Lilly believed that the property needed to be "gotten rid of promptly."[16] By late 1963, Lilly decided to deed the William Conner House and 58 surrounding acres to Earlham College, who accepted the gift and Lilly continued to keep the home open for tours and expanded their educational offerings.
The Earlham College years saw the opening of several exhibits. Prairietown debuted in 1974, 1816 Lenape Indian Camp opened in 2000, and 1886 Liberty Corner in 2001. Proposed exhibits included a 1943 'historic area' focusing on the Great Depression and WWII, but this never materialized.[17] In 2003, the relationship between Earlham College and Conner Prairie began to deteriorate when Earlham's president fired Conner Prairie's president and twenty seven members of the board over disputes around the museum's finances.[18] The next two years saw a continued struggle between Conner Prairie and Earlham College which ended in 2005, when Indiana Attorney General Steve Carter helped broker an agreement between the two entities recognizing Conner Prairie as an independent museum.[19]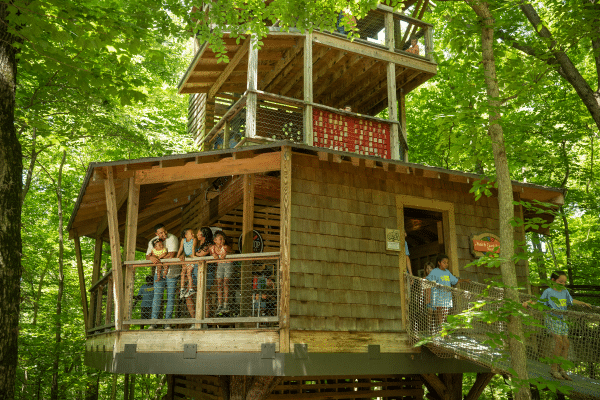 In the years since the separation, Conner Prairie has continued to grow and expand its educational offerings. In 2009, the 1859 Balloon Voyage exhibit debuted, followed in 2011 by 1863 Civil War Journey and Treetop Outpost in 2016.
Written by: Dylan Rawles and Sara Schumacher
[1] Heather Pringle, "The First Americans," Scientific American 22, no. 1 (Spring 2012):4 68–75,  https://doi.org/10.1038/scientificamericanhuman1112-68.
[2] Robin Wall Kimmerer, Braiding Sweetgrass: Indigenous Wisdom, Scientific Knowledge and the Teachings of Plants (Minneapolis: Milkweed Editions, 2013), 181-182.
[3] Reidar Nydal, "A Critical Review of Radiocarbon Dating of a Norse Settlement at L'Anse Aux Meadows, Newfoundland Canada," Radiocarbon 31, no. 3 (1989): 976–985, https://doi.org/10.1017/S0033822200012613.
[4] Robert ‌Englebert, "Colonial Encounters and the Changing Contours of Ethnicity: Pierre-Louis de Lorimier and Métissage at the Edges of Empire," Ohio Valley History, 18, no. 1 (2018): 45–69.; ‌Ryan T. Schwier, "According to the Custom of the Country: Indian Marriage, Property Rights, and Legal Testimony in the Jurisdictional Formation of Indiana Settler Society 1717-1897". MA Dissertation, Graduate School of Indiana University Department of History, 2011, https://www.academia.edu/3019316/_ACCORDING_TO_THE_CUSTOM_OF_THE_COUNTRY_INDIAN_MARRIAGE_PROPERTY_RIGHTS_AND_LEGAL_TESTIMONY_IN_THE_JURISDICTIONAL_FORMATION_OF_INDIANA_SETTLER_SOCIETY_1717_1897?email_work_card=title.; Roxanne Dunbar-Ortiz, An Indigenous Peoples' History of the United States, (Boston: Beacon Press, 2014) 71-72.
[5] ‌Charles C. Mann, 1491 : New Revelations of the Americas before Columbus (New York: Knopf, 2005).
Charles C. Mann, 1493 : Uncovering the New World Columbus Created. (New York: Vintage Books, 2012).
[6]  Dunbar-Ortiz, An Indigenous Peoples' History, 78-83.
[7] Wall Kimmerer, Braiding Sweetgrass, 181-182.
[8] ‌Englebert, "Colonial Encounters and the Changing Contours of Ethnicity," 45–69.;
‌Schwier, "According to the Custom of the Country", 27-33.
[9] John Lauritz Larson and David G. Vanderstel, "Agent of Empire: William Conner on the Indiana Frontier, 1800-1855," Indiana Magazine of History 80, no. 4 (1984): 301–28, http://www.jstor.org/stable/27790831.
[10] Schwier, "According to the Custom of the Country", 34-46.
[11] Ratified Indian Treaty 103: Delaware – St. Mary's, Ohio, October 3, 1818,  St. Mary's Treaty, 1789-1869; no. 103, NAID 100463847; 1-10, National Archives NextGen Catalog
[12] John Lauritz Larson and David G. Vanderstel. "Agent of Empire ", 301–28.
[13] David G. Vanderstel, The William Conner House: Construction to Restoration (Noblesville, IN: Conner Prairie, 1989), 5.
[14] Vanderstel, "William Conner House," 6.
[15] James H. Madison, Eli Lilly: A Life, 1885-1977 (Indianapolis: Indiana Historical Society, 1989), 181.
[16] Madison, Eli Lilly, 177.
[17] Stuart A. Hirsch, "Conner Prairie will extend its focus into 20th century," Indianapolis Star, March 18, 2002.
[18] Bill Theobald, David C. Mannweiler, and John R. O'Neill, "Conner Prairie cash feud boils over," Indianapolis Star, June 12, 2003.
[19] John Strauss, "Conner Prairie divorces college; they'll split the money," Indianapolis Star, July 6, 2005.