Lifelong learning requires real leadership
At Conner Prairie, every guest has the opportunity to pursue knowledge and fun in a way that is tailored to them. This pursuit requires strong, dedicated leadership. Our board of directors oversees operations and engages community members in supporting the museum. Conner Prairie thanks these individuals who contribute their time and expertise.
The Conner Prairie Museum board of directors oversees operations and engages community members in supporting the museum.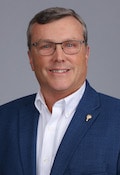 President and CEO, Conner Prairie Museum
Norman Burns is the President and CEO of Conner Prairie. Burns has more than 35 years of experience in various leadership capacities at historical institutions, most recently as executive director at Maymont, a 100-acre property in Richmond, Va. Prior to joining Maymont, he served as executive director of four Tennessee museums from 1987 to 2001, including Belle Meade Plantation, Chattanooga Regional History Museum, Rocky Mount Museum and Sam Davis Historical Site and Museum. Burns is active in the museum field nationally. He serves as chair and council member for the American Association of State and Local History. Burns earned a bachelor's and master's degree in history from Middle Tennessee State University in Murfreesboro, Tenn. He and wife Sandy have three grown sons and three grandchildren.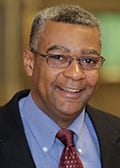 Chair, Conner Prairie Museum
Vice President and General Manager, Telamon Enterprise Ventures
Reggie Henderson is the vice president and general manager of Telamon Enterprise Ventures. He has more than 25 years of experience in executive management, government and international affairs. He currently serves as the second vice chair of the Vincennes University Board of Trustees, board member of the American Lung Association of the Upper Midwest and a past member of the BMW Transatlantic Forum and BMW Young Leaders Forum. Henderson double majored in Economics and Political Science and earned a bachelor's degree from the University of North Carolina at Chapel Hill. Reggie resides in Carmel.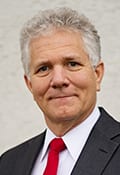 Vice Chair, Conner Prairie Museum
Chairman of the Board, Hageman Group
Steve Hageman is Chairman of the Board for Hageman Group, having investments focused in Agriculture and Real Estate. Steve was a founding partner of Remington Seeds, which grew to become the nation's largest wholesale seed corn and soybean production, conditioning and distribution company. He continues to be involved in the family's legacy farming operation along with diversified commercial real estate investments in the Midwest. Steve serves in leadership positions for Boone and Crockett and the Farm Foundation, along with involvement with Purdue College of Agriculture and Indiana FFA Foundation. Steve and his wife Sandy have three children and six grandchildren and reside in Zionsville.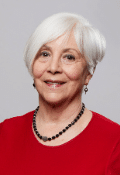 Secretary, Conner Prairie Museum
Senior Partner, Grossman Wealth Advisor Group, Morgan Stanley
Jill has worked in the financial services industry since 1981 joining Morgan Stanley in 2012 where she is the senior partner of the Grossman Wealth Advisor Group. She is a native of Bloomington and attended Indiana University. Jill is active in efforts to empower women to overcome challenges and gain skills to provide for themselves and their families. She is the past President of the Board of Directors of Dress for Success, a past Corporate Partner of the National Association of Women Business Owners, a member and past treasurer of the Indianapolis Alum Club of Pi Beta Phi, and supports the Women's Fund of Central Indiana and the IU Foundation. In her leisure time she enjoys reading for professional development and pleasure, travel, sporting events and entertaining.  She moved to Carmel in 1985 and resides there today with her husband, Allan Karlander.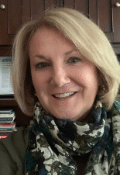 Treasurer, Conner Prairie Museum
Executive Strategy Consultant, CoreTech Revolution
Jane Niederberger is the Executive Strategy Consultant with CoreTech Revolution. She works with clients in various areas of healthcare information technology to lead, transform, and streamline enterprise-wide restructuring and organizational change by collaborating with key internal and external stakeholders. Jane was previously a senior executive at Anthem and currently sits on a variety of boards. Jane received a bachelor's degree in nutrition from Simmons College in Boston and a master's degree in healthcare administration from Northeastern University. She and husband Mark make their home in Carmel and are the parents of two grown daughters.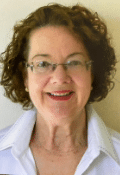 Teresa spent most of her working career at IBM leading marketing and sales industry teams.  She received her bachelor's degree from Monmouth College majoring in History and Education with Art History Studies at Loyola University, Rome, Italy Campus.  She is or has been an active member or board member with multiple organizations including the Indianapolis Art Center, St. Margaret's Hospital Guild, the Conner Prairie Alliance, Watercolor Society of Indiana, Indianapolis Garden Club and the the Leukemia and Lymphoma Society of Indiana (LLS).  While chairing the board of LLS she was the recipient of the Hoosier Cancer Research Network's Terry Hoeppner Patient Advocate of the Year Award.  Teresa is a professional Watercolor Artist and has been honored with several "Best of Show" Awards.  In 2019 Teresa was featured for 6 months in a "one woman exhibit" at Conner Prairie.  The exhibit took four years to paint and was devoted to portraits of Conner Prairie subject matter showcasing  interpreters, guests, and rare breed animals.  She and her husband Don live in Indianapolis and have two daughters and three grandchildren.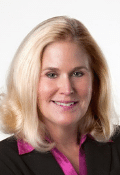 Immediate Past Chair, Conner Prairie Museum
Hamilton County Commissioner
Christine Altman is a Hamilton County Commissioner, promoting regional cooperation in areas ranging from transportation to security. She has also practiced law for over 35 years, concentrating on business, probate, real estate and commercial law. Altman earned a bachelor's degree in accounting from the Indiana University of School of Business and a juris doctor from the Indiana University School of Law. She is a board member of the Hamilton County Economic Development Corp and US31 Coalition, Inc., and former president and dean of the Hamilton County Leadership Academy. Altman is a member of the Indiana Commission for Women and former chair. She and husband reside in Carmel.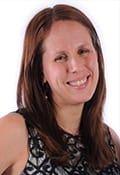 Director of Facilities, Anderson University
Jessica Bastin is County Engineer for Madison County, Indiana. She earned her bachelor's degree in Civil Engineering from the Rose-Hulman Institute of Technology, and is a registered professional engineer in the State of Indiana. Jessica and her family reside in Pendleton, where she is very involved in the community. She loves spending time outdoors with her family and working on her family's honey bee farm.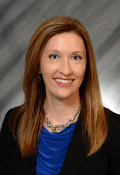 Amy Berg is an attorney with Ice Miller where she advises on various agriculture and environmental law matters.  Amy earned her bachelor's and master's degrees from Purdue University in Agronomy specializing in environmental soil chemistry, and her juris doctor from St. Louis University.  She is an alumnus of the Indiana Agriculture Leadership Program and an adjunct professor at IUPUI McKinney School of Law.  Amy and her husband Kess reside in Clayton.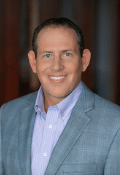 Vice President, Total Rewards and HR Solutions, Anthem
Michael Berry is vice president of compensation at Anthem. He is a successful human resources senior leader with extensive experience across multiple human resource disciplines within the health care industry. Berry earned a bachelor's degree in business and accounting from Indiana University. He and wife Cindi live in Fishers with their two sons.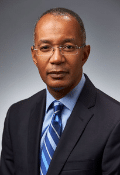 Vice President of Indiana Community Relations, Duke Energy
Marvin Blade is the vice president of Indiana Community Relations for Duke Energy, Indiana's largest electric investor owned utility.  He has more than 30 years of experience with Duke Energy in customer service, account management, economic development, and community relations. Marvin serves on the board of directors for Conner Prairie, Hendricks County Parks Foundation, Leadership Hendricks County and is a past board member of the Indianapolis Chamber. Marvin earned a bachelor's degree in marketing from Indiana State University and a master's in business administration from the University of Phoenix. He and his wife, Jerrie, reside in Plainfield.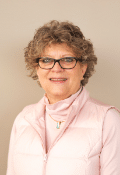 President of Conner Prairie Alliance
Becky Brammer is currently serving as President of the Conner Prairie Alliance and is the past Vice President of the Apple Store. She is a member of St. Margaret's Hospital Guild and serves on the planning committee for IN Cure of MS. Through the years, she has volunteered in several parent and education focused committees, including the PFO for Lawrence Township Schools, where her daughters attended school. She has also served on the local alumnae boards of her sorority and Panhellenic.  Becky is a graduate of Indiana State University. She and her husband, Jay, have 4 daughters and 6 grandchildren.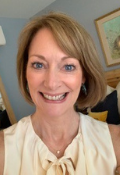 Constance is a former executive in healthcare and health insurance with more than 20 years as the CFO of M Plan, Inc. (health insurance company) and Indiana University Health Plans, Inc. & related companies.  She is a CPA who began her career with Ernst & Young specializing in healthcare.  Constance currently serves on the board of Ivy Tech Community College Foundation (Governance Chair) and Marquette Retirement Living, Inc. (Treasurer, Chair, Finance Committee).  She has been a past member/officer of the Boards of Director of the International School of Indiana, Easter Seals Crossroads Rehabilitation, Inc., Special Olympics and Girls Incorporated.  Constance holds a Bachelor of Science in Business Administration, Accounting from Auburn University.  She and her husband, Douglas have two sons, Robert (married to Ashley residing in Chicago) and Andrew, residing in Indianapolis.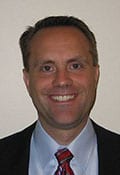 Assurance Partner, PricewaterhouseCoopers
Will Bryan serves as assurance partner for PricewaterhouseCoopers and works with privately-held and family-owned companies, their investors, and shareholders with advice on assurance and other business issues. In addition to leading the audits of his clients, his areas of expertise include assisting companies with initial common stock and debt offerings, business combinations, and divestiture services. Bryan earned both his bachelor's and master's degrees in accounting from Brigham Young University. He and his family reside in Fishers.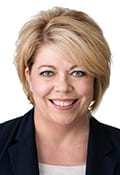 Chief Operating Officer, Indy Championships Fund
Melissa Caito has 30 years of experience in sports management and marketing working at the grassroots, collegiate, Olympic and professional levels. She has a bachelor's degree from Indiana University. Melissa works closely with the Indiana Sports Corp and also sits on the board of the Indiana State Museum. Melissa makes her home in Fishers.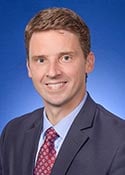 HR Leader, Lilly USA, LLC for Eli Lilly and Company
Kip Chase is the Global head of HR for Lilly Diabetes at Eli Lilly and Company. He has served in a variety of HR roles with Lilly since 2003, including living in Shanghai, China where he served as the HR leader for LRL China. Kip graduated from Wabash College, magna cum laude, with a degree in History. He earned his MBA from IU Kelley School of Business and Master of Global Management from the Thunderbird School of Global Management in 2009. Beginning in 2021, Kip will serve as the President of the Alumni Board of Directors at Wabash College and is a founding member for Random Acts of Flowers, a not-for-profit focused on bringing joy to patients and caregivers. Kip, his wife Nicole and three sons make their home in Indianapolis.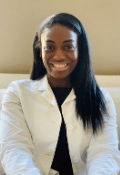 Chief Medical Officer, Indiana Department of Correction
Dr. Kristen Dauss currently serves as the Chief Medical Officer for the Indiana Department of Correction. Dr. Dauss' primary mission is to serve vulnerable Hoosiers by ensuring quality, comprehensive medical care is provided to incarcerated youth and adults. Prior to this position, Dr. Dauss worked for the IDOC as the Regional Psychiatry Director, while also providing direct patient care for the Division of Youth Services. Clinical interests include underserved populations, health equity, managing system change, development of integrated care models, healthcare administration, juvenile justice, and child psychiatry. Dr. Dauss holds a bachelor's degree from Indiana University Bloomington and earned her medical degree from Morehouse School of Medicine in Atlanta, GA. She completed triple-board residency in general pediatrics, general psychiatry, and child adolescent psychiatry at Indiana University School of Medicine. She is board certified in general and child and adolescent psychiatry. Her experience allows Dr. Dauss the unique ability to examine systems of care and integrate physical and behavioral health needs to treat the whole person. Dr. Dauss resides in Indianapolis with her husband and their three children.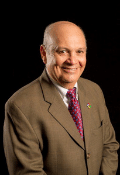 Marco Dominguez is native from Venezuela. He arrived to the United States to pursue his Master Degree from Butler University with a Major in Telecommunications Arts. In 1993, he began working as producer for WTBU TV, Butler University Television. For ten years, he worked as assistant professor of Radio and TV Production at Butler University until he moved to a new position with Univision Indiana, where he became the General Manager and co-anchor of the daily newscast for WIIH, Univision Indiana. In 2008, Marco began to work at Financial Center First Credit Union where he holds the position of Assistant Vice President of Public Relations and Outreach. Marco has been involved in many organizations in the city. He served as Founding Member of the Indiana Latino Expo in which he went thru several positions as secretary, Vice President and Chairman of the board. Currently, he is the co-chair for the commission on Latino Affairs for the city of Indianapolis. Marco has received the honor of The Sagamore of the Wabash given to him by Gov. Mike Pence. Marco also received the World Council Credit Union's First Chairman's Global Good Award. He also has received award and recognitions such as Father of the Year, IMPD 2017 Crime Fighter of the Year, Champions on the community by Indy Eleven, Champions on Diversity from the Indiana Minority Business Magazine, among several other important recognitions. He is the proud husband of Morella Dominguez and proud father of three kids (Marcos, Gabriel and Betania) and recently, a very proud grandfather Corina Rose, his only granddaughter.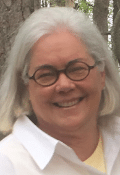 Former Conner Prairie board of directors Chair, Civic Volunteer
Gay Dwyer has a long history of civic involvement. She has served on the boards of the Indianapolis Garden Club, National Society of the Colonial Dames of America in the State of Indiana and the Woodstock Club. She is a past regional director of chapters for Kappa Kappa Gamma Fraternity and a former chairwoman of Conner Prairie's board of directors. Dwyer and husband Terry reside in Fishers and are the parents of son, Michael.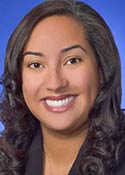 Suzanne Gaidoo has experience in areas of compliance, risk management, corporate transactions and commercial litigation. Suzanne serves on the St. Vincent Foundation board of directors and Stanley K. Lacy Executive Leadership Series advisory board. She has been recognized as an Indiana Super Lawyer Rising Star, and was a finalist in the legal category for Indy's Best and Brightest. In 2019, she received the MSD Lawrence North High School Distinguished Alumni Award and is a NCAA Division 1 letter recipient in Track & Field.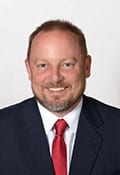 Chairman, The Hagerman Group
Jeff Hagerman is chairman of The Hagerman Group, and is the fourth generation of the Hagerman family to lead the commercial construction company. Hagerman became president of The Hagerman Group in 2008 and assumed the chairman role in January 2014. He focuses on new business development, client relationships, corporate citizenship and corporate strategic planning. Hagerman earned a bachelor's degree in construction engineering and management from Purdue University. He enjoys spending time with his children Drake and Stella, traveling the world, and following Purdue sports.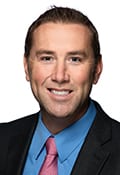 Director of Quality Control, National Collegiate Athletics Association (NCAA)
Clint Hangebrauck is the Director of Quality Control for the National Collegiate Athletics Association (NCAA). He has more than 15 years of experience in managing risk, audit, quality and compliance functions. He is an emeritus member of the Conner Prairie Horizon Council and has previously served on the Board of the Avondale Meadows and Urban Missions YMCA. He is a graduate from the Purdue University Krannert School of Business. Clint, his wife Lindsey and their two children make their home in Carmel.
Co-founder and CEO, Bloomerang
Ross is the co-founder and CEO of Bloomerang, a software company in Indianapolis that provides a cloud-based donor management application rooted in principles of philanthropy. After graduating from Vanderbilt University with degrees in Economics and Engineering Science, Ross joined eTapestry and started his 10 year run of providing technology to enable fundraisers to be more successful. Since then, Ross has pursued creative solutions through software to make processes more efficient in the non-profit and healthcare markets. Ross has served on the Horizon Council, the young professionals leadership council of the Indianapolis-based nonprofit Conner Prairie. He lives with his wife and four children in Indianapolis, IN.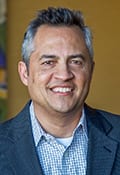 President & CEO, Visit Indy
Leonard Hoops has served as President & CEO of Visit Indy since 2011. He leads a team of 50+ industry professionals charged with growing Central Indiana's economy by driving the region's $5.4 billion (pre-COVID) convention, tourism and event industry. Leonard has served his industry on the boards of the US Travel Association, the Professional Convention Management Association, and the Destinations International Foundation. In Indy, Hoops serves on the Capital Improvement Board of Marion County as well as the Boards of the Indy Chamber, Downtown Indy, the Indiana Sports Corp., the 2022 College Football Playoff Championship, and the 2024 NBA All-Star Game. He has been named an "Indiana Living Legend" by the Indiana Historical Society and one of the "25 Most Influential People in the Meetings Industry" by Successful Meetings magazine. Leonard earned a bachelor's degree in journalism from San Jose State University and an MBA from Santa Clara University. He and his wife, Dorene, have two children and live in downtown Indy.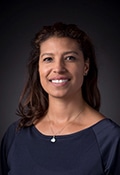 Director, Global Diversity Procurement, Cummins Inc.
Helena Hutton leads the global diverse sourcing program for Cummins Inc. She specialized in commercial law and international matters. She now spends her time, working closely with diverse owned companies to bring greater value to the Cummins Inc. supply chain. Helena is committed to social causes that empower women and children. She supports a wide range of organizations such as Catholic Charities of Indianapolis as a Board Member and the Billion Dollar Roundtable as the Corporate Secretary. Additionally, she is a contributor for the "Search for Jabulani," a children's book by the Grannies on Safari adventurers. In her spare time, she and her children are inventors of sustainable beauty products. From Marquette University, she has Bachelor's Degrees in French and one in Anthropology. From the University of Oregon, she has a Juris Doctor degree and a Certificate of Business Law. Helena and her family live in their adopted city of Indianapolis, Indiana.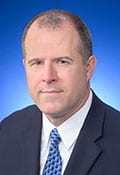 Executive Vice President of Human Resources, Elanco Animal Health
Dave Kinard currently serves as executive vice president of human resources, corporate affairs and administration for Elanco Animal Health. He is responsible for creating an industry-leading workplace for employees across the globe. Prior to his current role, Kinard spent 21 years at Eli Lilly & Company, most recently as the vice president of human resources for Lilly International where he created valuable human resources programs in diverse geographies and business units. Kinard holds a bachelor's degree in social science and broadcast communications and a master's in organizational behavior from Brigham Young University. Dave and wife Heather are parents of four children They enjoy having 5 grandchildren and make their home in Fishers, IN.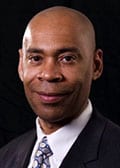 Regional Vice President, Radio One
Deon Levingston has been an influential and innovative advertising and broadcast radio and television executive for more than two decades managing some of the most successful radio stations in America. Levingston currently serves as a Regional Vice President for Radio One. Levingston previously served as the President of YMF Media. He currently serves on the boards of the Indianapolis Urban League and HARLEMWEEK.  Levingston has previously been a board member of Indianapolis YMCA, The Little Red Door, Indianapolis Circle City Classic, Lawrence Township Schools Foundation, The Greater Harlem Chamber and Harlem YMCA. Levingston has numerous honors being named one of the Best Major Market General Managers by Radio Ink Magazine and a 40 Under Forty High Achiever by Network Journal Magazine. Levingston earned a bachelor's degree in legal communications from Howard University in Washington, D.C. He and his wife reside in Indianapolis with their son and daughter.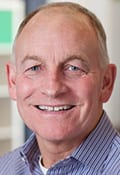 Founder and CRO, Bloomerang
Jay B. Love currently serves as CRO and co-founder of Bloomerang. Prior to Bloomerang, he was CEO and co-founder of eTapestry. He has served the nonprofit world for 39 years. He is an active Angel Investor and Advisor to the start-up tech community. He received a bachelor's degree in business administration from Butler University. He and wife Christie have three grown children and eight grandchildren.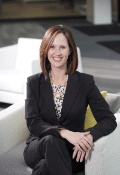 Executive Director, StateRAMP
Leah McGrath is a Fishers business and community leader who serves as Executive Director for StateRAMP, a national non-profit advancing cyber security for State & Local Government, and as Vice President of Public Affairs for Knowledge Service, a Fishers-based information technology company. Leah served as the first deputy mayor of the City of Fishers, where she was appointed by Mayor Scott Fadness in June 2015. During her tenure, Fishers transformed from a town into a smart, vibrant, entrepreneurial city and was named in 2017 the #1 Best Place to Live in America by Money Magazine. In her role, she helped lead modernization efforts and spearheaded city-wide efforts to develop its first long-range comprehensive plan. Leah also helped organize and amplify the city's many constituencies, including the disability community, arts and culture, veterans and community volunteers. Prior to joining the City of Fishers, she held positions with the Indiana Association of Cities and Towns, Sease Gerig, and operated her own consulting firm. McGrath is a graduate of Purdue University and is active in a number of community groups, including Fishers Youth Assistance Program and Holy Spirit at Geist Catholic Church. She and her husband Brian have three school age sons.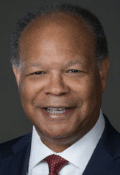 Former President, National Underground Railroad Center
Clarence G. Newsome, Ph. D., is the former president of the National Underground Railroad Center in Cincinnati, OH. Prior to serving in that role he served as the president of Shaw University, Raleigh, NC, the dean of the Howard University School of Divinity, Washington, DC, and as a member of the Duke University Divinity School faculty, Durham, NC. Over the course of a career which spans more than forty years, he has provided leadership in both the national and international arenas of higher education. He has served as a consultant to the Liberian Minister of Education and established partnerships with colleges and universities in South Korea and China. His involvement with numerous boards and commissions include the Board of Theological Education in the United States and Canada where he was elected to the Executive Committee and the role of Secretary of the Corporation, and service on the White House Commission on HBCUs. He currently serves on the Board of Directors of the Levine Museum of the New South, Charlotte, NC. For the past fourteen years he has been appointed by the North Carolina State Legislature to the State Ethics Commission. He is an emeritus member of the Duke University Board of Trustees. In 2018 he was elected to the Board of Directors of the Duke Endowment.  He is a recipient of the B.A., M. Div., and Ph. D. degrees from Duke University. He and his wife, also a Duke graduate, have two adult daughters and two granddaughters.  The Newsomes reside in Mint Hill, NC.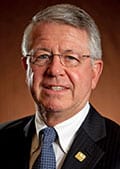 President Emeritus (retired), United Animal Health
Don Orr is retired president emeritus of United Animal Health in Sheridan, Ind., having served as president and board director. Formerly vice president of nutrition and development, under his leadership, United Animal Health developed an RandD team of 17 PhD and 28 BS/MS technical members for swine and poultry research, enzyme and microbial nutrition. He led the company's entry into the Asian feed market and global feed enzyme market. Don received his bachelor's degree from Purdue University, master's degree from Penn State University and PhD from Michigan State University. He has served as a founding board member of AgriNovus Indiana. A past chairman of American Feed Industry Association, he received AFIA's highest honor, their 2016 Distinguished Service Award. Named a 2014 Fellow of American Society of Animal Science, Don also received the Indiana Lt. Governor's 2015 AgriVision Award for his contributions to Indiana Agriculture. He and his wife Pam have two sons and four grandchildren, and live in Noblesville, Ind.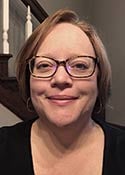 Associate Professor of History and Associate Director of Public History Program, IUPUI
Rebecca Shrum is an Associate Professor of History at IUPUI and Director of IUPUI's Public History program. Before IUPUI, she directed an undergraduate public history program at the University of Wisconsin at Whitewater. Rebecca is the author of several books. She is an active member of the National Council on Public History and the American Association for State and Local History (AASLH), and is the Book Series Editor for the AASLH Series with Rowman and Littlefield Publishers. Rebecca and her family make their home in Indianapolis.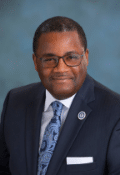 Superintendent, Metropolitan School District of Lawrence Township
Dr. Smith is a native of Indianapolis, Indiana. He received his formal education from the Indianapolis Public School system (IPS) and received his Bachelor of Science Degree in Secondary Education and Master's Degree in Education from Indiana University – Bloomington. Dr. Smith completed an Ed.S. and a Ph.D. at Indiana State University in Educational Leadership. Upon completion of the Bachelor of Science degree program, he taught in the Indianapolis Public Schools as well as the MSD of Washington Township. In 1995, he began his administrative career in the MSD of Washington Township, where he served as both an Assistant Principal and Principal. While Principal at Eastwood Middle School (1998-2003), the school was awarded the coveted Four Star School Award by the State of Indiana. Dr. Smith was named District Principal of the Year in 2003 by the Indiana Principal's Association and served as President of the Indiana Association of School Principals – District 7 (Indianapolis) between 2006 and 2008. In 2003, he left the Washington Township to join the MSD of Pike Township as Principal of the Pike High School Freshman Center. During his time in Pike Township, he has served as a Principal, the Director of Student & Community Services, and the Assistant Superintendent of Secondary Education. In 2014, he was selected as Superintendent of Schools for the MSD of Lawrence Township.  Lawrence Township is a growing school district that boasts educational excellence, financial stability, and a comprehensive Blue Ribbon Facilities plan, which includes a $191M capital referendum. Dr. Smith has over 30 years of experience in the field of education and remains a passionate educator whose first love is teaching Social Studies. Dr. Smith currently serves on the following community Boards: The Indiana Chapter of the American Heart Association, Communities in Schools, Connor Prairie, and the Northeast Indianapolis Rotary Club. He served as President of the Indiana University School of Education Alumni Board between 2009 and 2011 and sat on the Indiana University-Purdue University of Indianapolis Library Board. He is a life member of Kappa Alpha Psi Fraternity, Inc. and a Tobias Leadership Center Fellow. He is not only committed to educating students and serving the community, he is also dedicated to his family. He and wife, Tabetha Smith, have three children, Olivia, Maya and Jordan.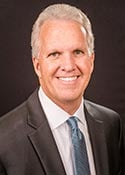 CEO and Owner, RJE Business Interiors
Denny Sponsel is CEO and owner of RJE Business Interiors. While he may have spent the last 40 years improving workplace design, his true passion lies in providing RJE's clients with the best possible customer experience. Outside of RJE, Denny has spent his life dedicated to improving Indianapolis. He has served with multiple organizations including, United Way of Central Indiana, IUPUI board of advisors, Indiana Historical Society, Downtown Indy, Inc., Rotary Club of Indianapolis, Girl Scouts of Central Indiana and Marian University. Denny has received the IUPUI Spirit of Philanthropy Award, Rotary Paul Harris Fellow, IU Partners in Philanthropy Keystone Award and IU Foundation President's Award. Denny and his wife Cathy have four children and ten grandchildren and make their home in Bargersville.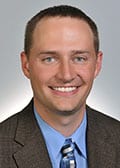 Global Portfolio Leader, Corteva Agriscience
Brian Timmerman is a global portfolio leader for Corteva Agriscience responsible for Nitrogen Management and Row Crop herbicides. Brian has more than 20 years of experience with Corteva in sales, marketing, business services, and management. Brian earned his bachelor's degree in agronomy from The Ohio State University and his master's degree in business administration from Central Michigan University. Brian enjoys spending time with his family outdoors, playing sports, helping with church activities and getting out on the farm. Brian and his wife Mende reside in Westfield, Ind., with their three children.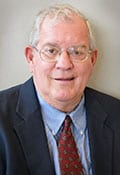 Chairman of the Board (retired), Maingate, Inc.
Randy Wilson is currently retired after participating in a wide variety of professions for more than 45 years. Wilson is a life-long resident of Indianapolis and graduate of Indiana University. He received his law degree from University of Denver in 1972. From 1967 thru 1970, he served on active duty with the U.S. Marine Corps and was discharged with the rank of Captain. Wilson and his wife, Rae, have been married more than 50 years and have 6 children and 21 grandchildren.
Conner Prairie Foundation
The Conner Prairie Foundation board of directors oversees the management of the museum's endowment and the land and structures of the museum including the William Conner House.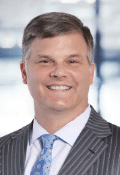 Chair, Conner Prairie Foundation
Partner, Senior Institutional Consultant, Cooke Financial Group at Noyes
J. Chris Cooke, Partner at the Cooke Financial Group, regularly rates among the top 5 investment advisors in Indiana.  Chris also co-founded Sanctuary Wealth and sits on the Sanctuary Wealth BOD.  Chris's professional investment guidance and high level personal service to his clients dates from 1990 to the present. His credentials include being a non-practicing CPA, non-practicing attorney and a Certified Investment Management Advisor (CIMA).  Chris graduated from the University of Notre Dame (BBA - Accounting), and Indiana University Law School-Indianapolis (JD). Chris serves on the Ascension St. Vincent Carmel/Fishers Hospital BOD, and belongs to Holy Spirit at Geist Catholic Church.  Cooke has served as past chair of the Conner Prairie Museum BOD and currently serves as chair of the Conner Prairie Foundation board of directors. Chris and his wife Elizabeth have three children and reside in Fishers.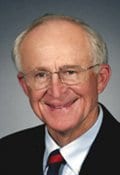 Vice Chair, Conner Prairie Foundation
Director, Executive Vice President and Trust Officer (retired), First of America Bank
William G. Batt is the retired director, executive vice president and trust officer of First of America Bank (now part of PNC) in Indianapolis. He is a graduate of Dartmouth College and both the Thayer School of Engineering and Tuck School of Business graduate schools. He serves as a member and past president of the Rotary Club of Indianapolis and past district governor of Rotary International in central Indiana. He is a past president and director of the Indianapolis Children's Choir. He is a winner of the Arts Council of Indianapolis ARTI Award for outstanding contributions to the arts. He has served as past board member of the Conner Prairie Museum, Indianapolis Civic Theatre, Community Hospitals Foundation and Earlham College Foundation. He and wife Martha Sue, who are both active in the media ministry outreach of Tabernacle Presbyterian Church and Faith Church, have two grown children and two grandchildren.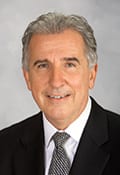 Treasurer, Conner Prairie Foundation
Chairman, Ricker Holdings
Jay Ricker is Chairman of Ricker Holdings. He is past chair of the National Association of Convenience Stores and the BP Amoco Marketers Association. He is chair of the Fuel Institute in Alexandria, Va. Ricker earned a bachelor's degree from the Krannert School at Purdue University. He is or has been active in a number of community groups, including Community Hospital of Anderson and the Salvation Army Indiana Division. He and his wife Nancy have two adult children.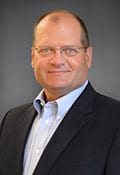 Secretary, Conner Prairie Foundation
Vice President/Investments, Stifel
Kevin W. Schmidt is Vice President/Investments with Stifel. Schmidt is affiliated with board service for The Villages of Indiana, Habitat for Humanity of Boone County and is an active member of the Zionsville Presbyterian Church. He holds a bachelor's degree in business administration from Greenville College in Greenville, Ill. He resides in Zionsville with his wife Melissa. He has five grown children and six grandchildren.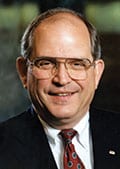 Chairman Emeritus, American United Life Insurance Company
Jerry D. Semler is chairman emeritus of American United Mutual Insurance Holding Company, parent of OneAmerica Financial Partners, Inc.  Semler was elected company president in 1980, CEO in 1989, and chairman in 1991.  Following his retirement as chairman, president, and CEO, Semler was elected chairman emeritus in February 2007, and retired from the Board of Directors after 51+ years of service. Active in numerous business and civic organizations, Semler currently serves as co-chairman of Sagamore Institute for Policy Research, and chairman of the Indiana Historical Society.  He serves on the boards of Visit Indy (past chairman), Center for Leadership Development (past chairman), Indiana Chamber of Commerce (past chairman), Indianapolis Downtown Inc. (past chairman), 500 Festival Foundation (past chairman), Indiana Repertory Theatre (past president), Conner Prairie Museum, Cornea Research Foundation of America, Hoosier Salon Patrons, United Way of Central Indiana, Riley Children's Foundation (Board of Governors) and is a trustee of Marian University. Jerry received a bachelor's degree from Purdue University and completed the business executive program at Stanford University. He and his wife Rosie have raised 7 children, and have 28 grandchildren, and 6 great-grandchildren.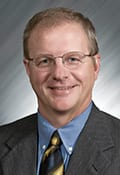 Rich Thrapp is a partner at Ice Miller. He was appointed to serve on the Indiana Business Law Survey Commission and elected as its chairman in 2006 and served in that role until 2016. He was a member of the drafting committee for Indiana's Limited Liability Company Act and served on the drafting committee for the Indiana Nonprofit Corporation Act. Thrapp serves on the boards of the Indianapolis Zoo, the Indianapolis Cultural Trail, and the Oakwood Foundation, and was a Charter Member of the Keystone Society of the Indiana Bar Foundation. Thrapp received the Sagamore of the Wabash award in 2016. He earned a bachelor's degree from DePauw University and earned his juris doctor from Indiana University School of Law. He and wife, Linda, reside in Indianapolis.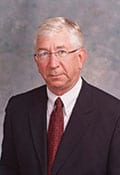 Senior Partner, Church Church Hittle and Antrim
Doug Church is the senior partner in the Church Church Hittle and Antrim law firm and has served as a member of the Conner Prairie Museum and Conner Prairie Foundation boards of director. He has been active in professional associations having served as president of the Indiana State Bar Association and president of the Indiana Continuing Legal Education Forum. He and his wife, Kathy, reside in Noblesville and are the parents of two children and the grandparents of four.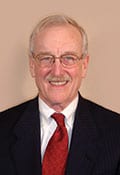 Managing Partner (retired), Ice Miller
Berkley Duck retired from Ice Miller, an Indianapolis- based law firm, in 2001, at which time he was one of the firm's managing partners. He joined the Conner Prairie board of directors in 1996 and was its chairman at the time of the board's removal by Earlham College in June 2003. As chairman of the advocacy group Save the Prairie, Inc., Berkley led the effort in support of Conner Prairie's independence from Earlham. Following independence in 2006, he served as the chairman of the board of directors of both the museum and Conner Prairie Foundation. Berkley has also served as the board chair of the Indiana Repertory Theatre and Crown Hill Cemetery, as well as Fishtown Preservation Society and the Leland Township Public Library in Leland, Michigan, where he and his wife, Nancy, now reside.  He is a graduate of Brown University and Harvard Law School.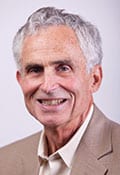 Chairman (retired), Indiana Supply Corporation
Stan Hurt graduated from Indiana University with a BS degree in Business in 1961.  He immediately joined the US Navy, retiring from the Navy Reserve in 1975 with the rank of LtCdr.  His business career started with Indiana Supply Corp. in 1965 and he retired in 1995 as its Chairman.  He began his Arts career with the Broad Ripple Art Center, becoming its Chairman.  He followed with Chairmanships of the Eiteljorg Museum, Conner Prairie, the Arts Council of Indianapolis, and President of the Downtown Rotary Foundation.  Stan has served on the Boards of the President Benjamin Harrison Site, the Crossroads Boy Scout Council, the Carmel Center for the Performing Arts, the Songbook Foundation, the Carmel Symphony Orchestra, and the Indiana Historical Society.  He lives with his wife, Sandy, in Carmel.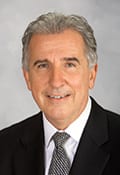 Chairman, Ricker Holdings
Jay Ricker is Chairman of Ricker Holdings. He is past chair of the National Association of Convenience Stores and the BP Amoco Marketers Association. He is chair of the Fuel Institute in Alexandria, Va. Ricker earned a bachelor's degree from the Krannert School at Purdue University. He is or has been active in a number of community groups, including Community Hospital of Anderson and the Salvation Army Indiana Division. He and his wife Nancy have two adult children.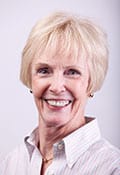 Former Conner Prairie Interim Executive Director
Pat Garrett Rooney joined the Conner Prairie "family" in the 1970s as a volunteer teacher in the old trader's cabin, located now in the Lenape Village. She remained connected to Conner Prairie as a friend when she was appointed as the interim executive director position in the late 1980s. When John Herbst became president, she joined the board of directors, serving three terms on various committees. As a current enthusiastic supporter, she cherishes that three generations have been involved with Conner Prairie.  Her daughter was an employee at one time and continues as a member of the Conner Prairie Alliance and her granddaughter was a youth interpreter and staff member.