Conner Prairie is a unique historic place that inspires curiosity and fosters learning by providing engaging and individualized experiences for everyone.
We're living on the edge of history. At Conner Prairie, every guest has the opportunity to pursue knowledge and fun in a way that is tailored to them. As one of the largest attractions in the region, and one of the most visited outdoor museums in the country, we have a long history of innovation. We inspire curiosity and foster meaningful interaction with unique, engaging experiences that don't exist anywhere else.
Diversity, Equity, Accessibility, and Inclusion (DEAI) Promise Statement
Conner Prairie is a place where the doors are always open to a diversity of voices and limitless experiences.
Click here to learn more about our DEAI commitment.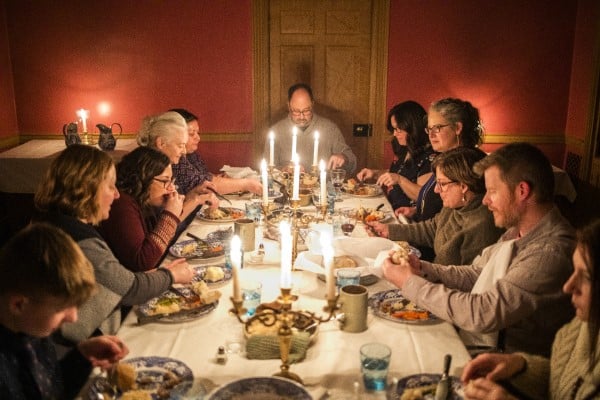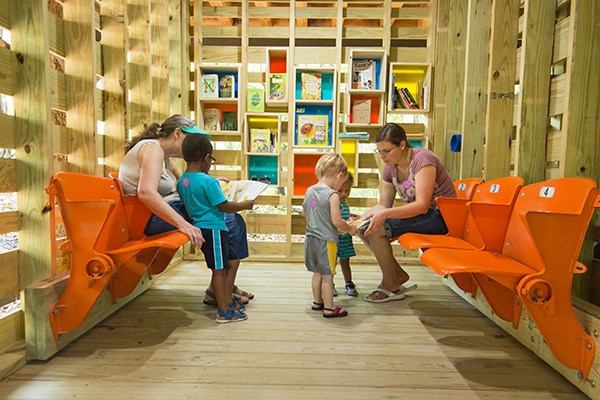 Conner Prairie will expand the boundaries of our historical and natural resources by exploring, celebrating and improving the human experience.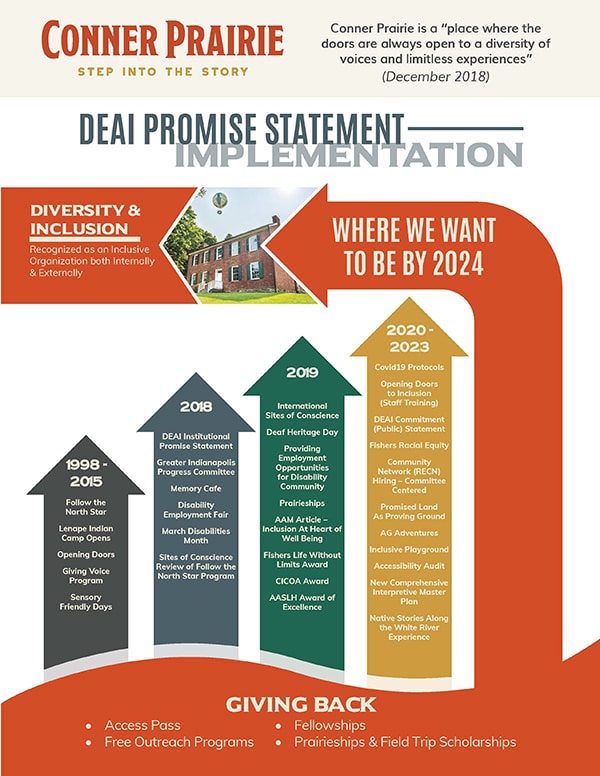 Check out Our Mission at Work in 2021