Family Staff Connections Important to Conner Prairie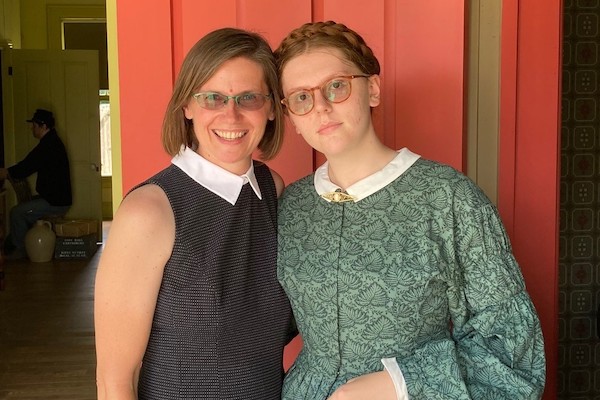 Scientists have debated for years whether we each have seven doppelgangers in the world, or only one. If you visited Conner Prairie any time in 2021, the idea of look-alikes might have crossed your mind — several times — with good reason.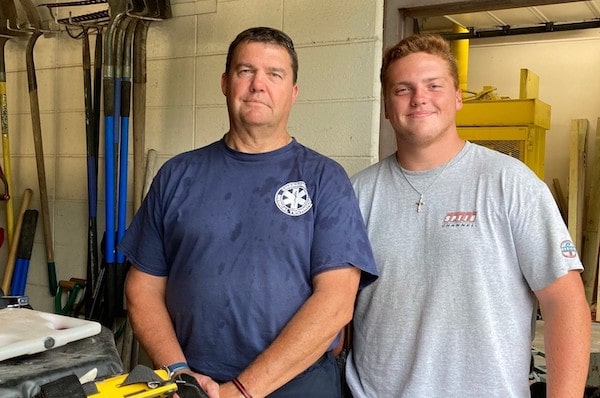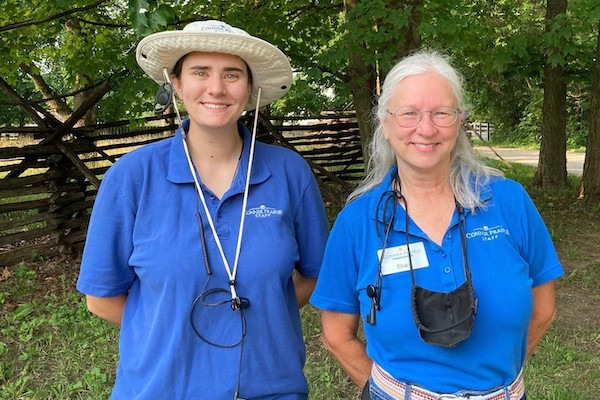 While Conner Prairie doesn't have any identical twins on staff, we did have 11 families with a parent and at least one teen or adult child working at the same time in 2021. These family groups included 28 members, roughly 10% of our staff. Parents and offspring were often found working on the same day. That is a lot of family resemblance spread across our 1000+ acres!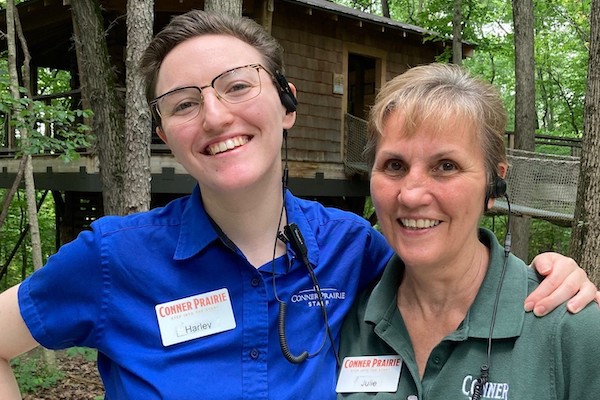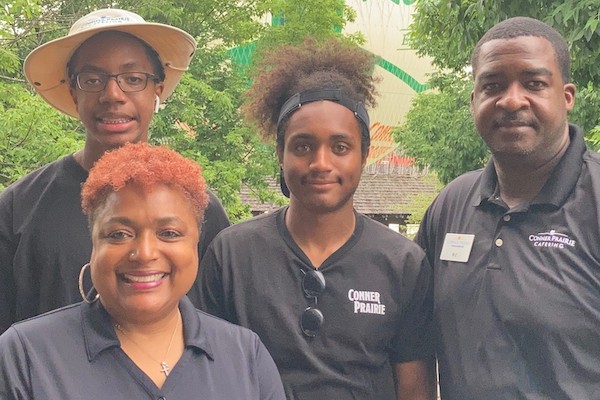 Families Join Together to Help Guests Step Into the Story
These staff serve our guests all over the grounds: Interpretation, Food and Beverage, Facilities, Programs, and Human Resources. It has been said that a picture is worth a thousand words. We agree. May all these family photos bring a smile to your face.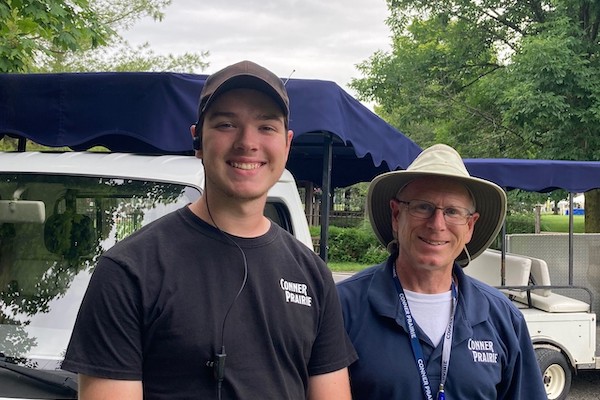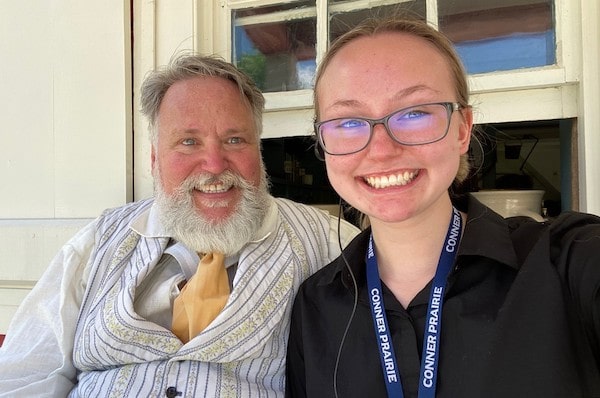 For many of us, the family resemblance goes beyond a mini-me look and includes similarities in voice patterns and speech tones. My adult kids have been asked multiple times by guests over the years, "Did we just talk to you over there, you sound really familiar?" My child's reply is usually, "No, but you probably talked to my sibling or my mom."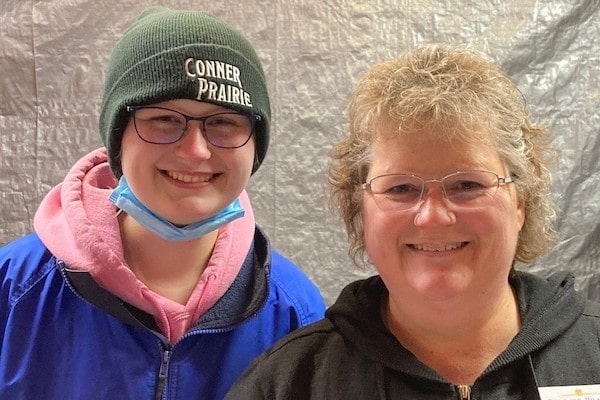 There are benefits to working the same place as your family. Seeing your children grow and succeed, having lunch together, and sharing some of the same friends is a definite plus for the parents. From the child's perspective, it can be a double-edged sword. "Mom is always around somewhere, but also, mom is always around."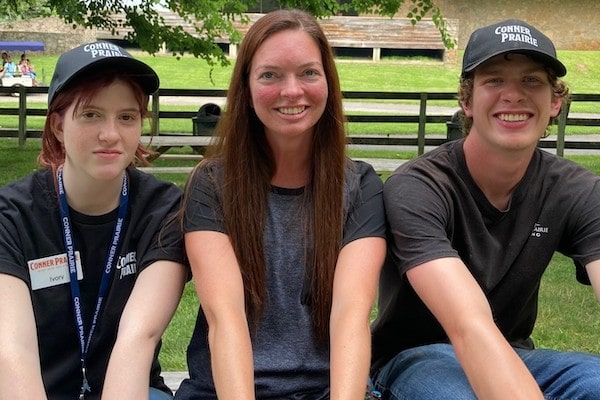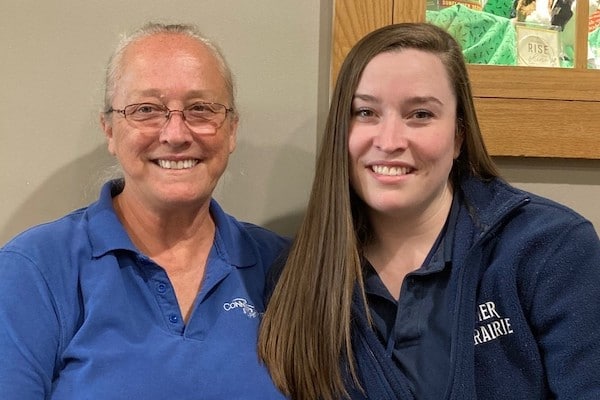 There are other staff family connections that dot the map around Conner Prairie: our staff includes spouses, cousins, sisters-in-law, an uncle and a nephew. In our Adult Volunteer group there are two dozen married couples who serve at Conner Prairie, the sister of a staff member, mother-daughter combos, and grandparents whose grandkids are a part of our youth volunteer program.
Family ties abound at Conner Prairie. The found-family connections are an amazing experience when they click and their co-workers become good friends. It is then that we all become family.
This 2021 season of "doppelgangers" was a snapshot, a moment in time, that might not happen again. While it lasted, it reminded us that Conner Prairie truly is a family affair.
For 2022, our ever-expanding Conner Prairie family invites your family to come explore — adventure awaits around every corner!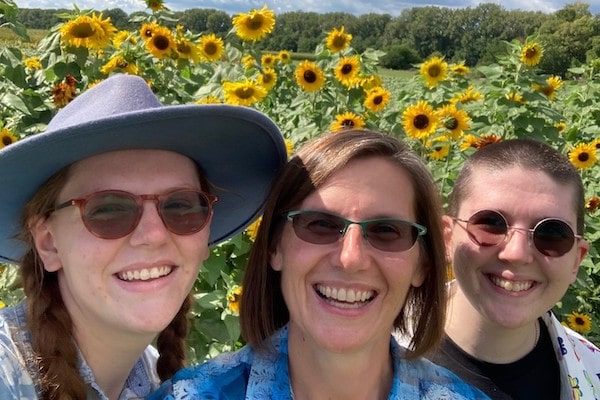 About the Author
Carol Noel has loved Conner Prairie since childhood. She is our Recruitment and Volunteer Manager, a position where her kids jokingly call her Conner Prairie's Professional Mom. Carol shared her love of Conner Prairie, the outdoors and history with her (now adult) children at a young age. This threesome shares a combined 30 years of volunteer and staff experience across the grounds.