Experience Conner Prairie
Due to COVID-19, some experiences have been altered.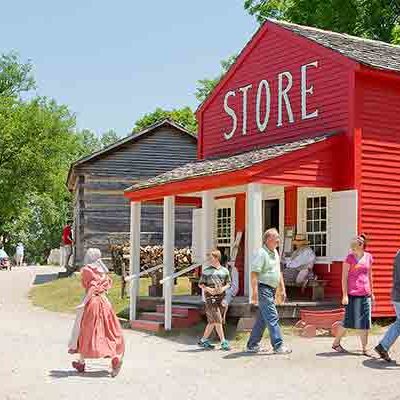 1836 Prairietown
Step back in time and join a bustling community where people, animals, objects, and daily routines are exactly the same as they were over 150 years ago.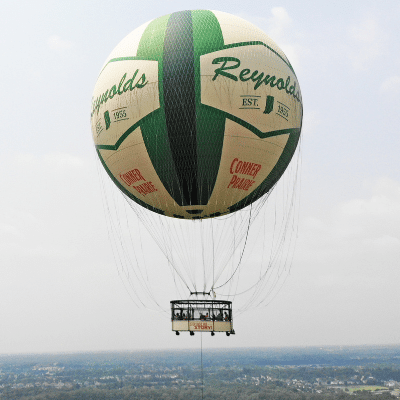 1859 Balloon Voyage
Soar high above Conner Prairie in a helium-filled balloon, and learn how manned flight moved from dream to reality.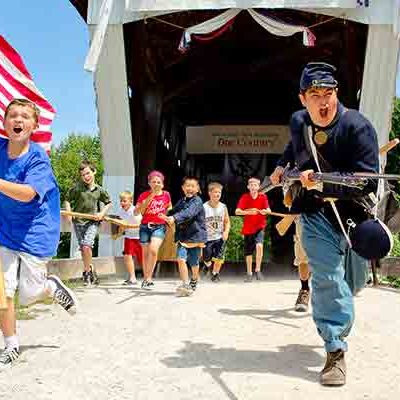 1863 Civil War Journey
Immerse yourself in Hoosier life during the Civil War and enlist to help defend the state from Confederate General John Hunt Morgan and his raiders.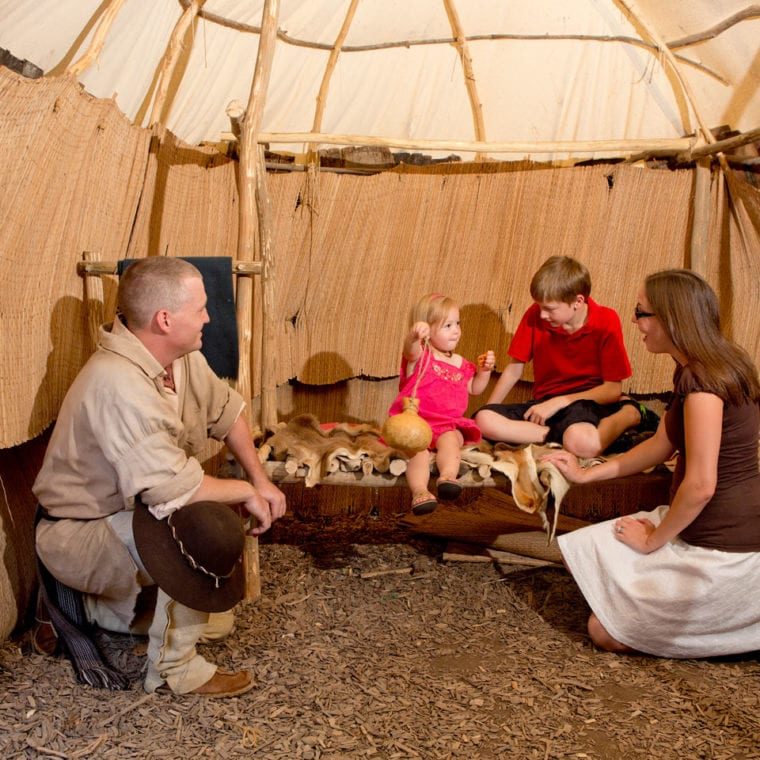 Lenape Indian Camp
Live like a Lenape Indian as you toss a tomahawk, climb inside a wigwam, and try your hand at fur trading in Conner Prairie's earliest historical area.
Animal Encounters
Step inside the barn of a real working farm, where you can feed, pet, and play with livestock, while learning from their caretakers.
William Conner House
Enter one of Indiana's first brick homes where you can discover the story of William Conner and how Indiana's history changed here.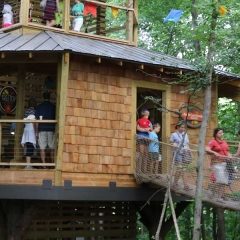 Treetop Outpost
Connect with nature and play freely in a 4-story treehouse surrounded by special activity areas where guests of all ages can dig in and have fun.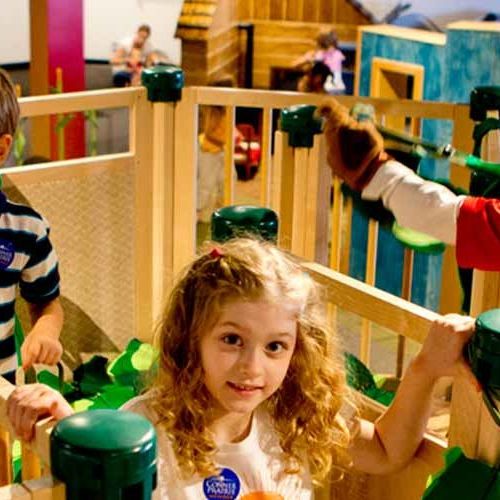 Discovery Station
Create, climb, explore, play, and pretend in a one-of-a-kind indoor play area perfect for kids through the age of 8.
The Prairie is in Your Hands
As a non-profit, we need your support to help us do what we do best—like caring for heritage breeds of livestock, running our popular day camps, and training a new generation of Youth Volunteers to carry the spirit of our mission far beyond our fences. 
%
Of our programming is subsidized thanks to donors like you!
Volunteers work to make our programs possible.
Guests come to Conner Prairie every year to experience history.